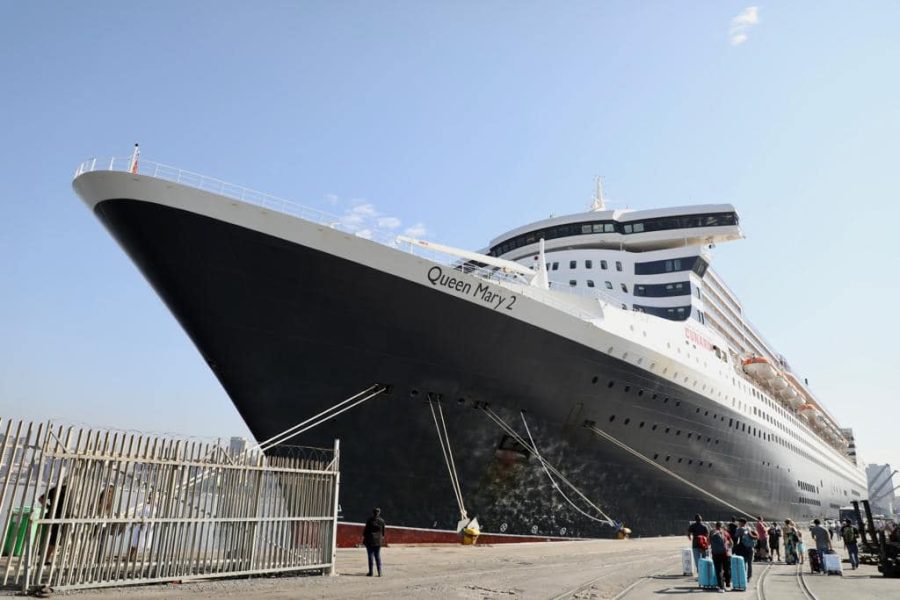 One of world's longest passenger ships, Queen Mary 2, docks in Durban
One of the longest passenger ships in the world, Queen Mary 2, docked at Durban Harbor today. EThekwini Municipality said the N Shed (when the ship docked) was "abuzz" as the 950 crew members and 2,000 passengers of Queen Mary 2 were given a warm Durban welcome by Zulu dancers and singers as they disembarked. […]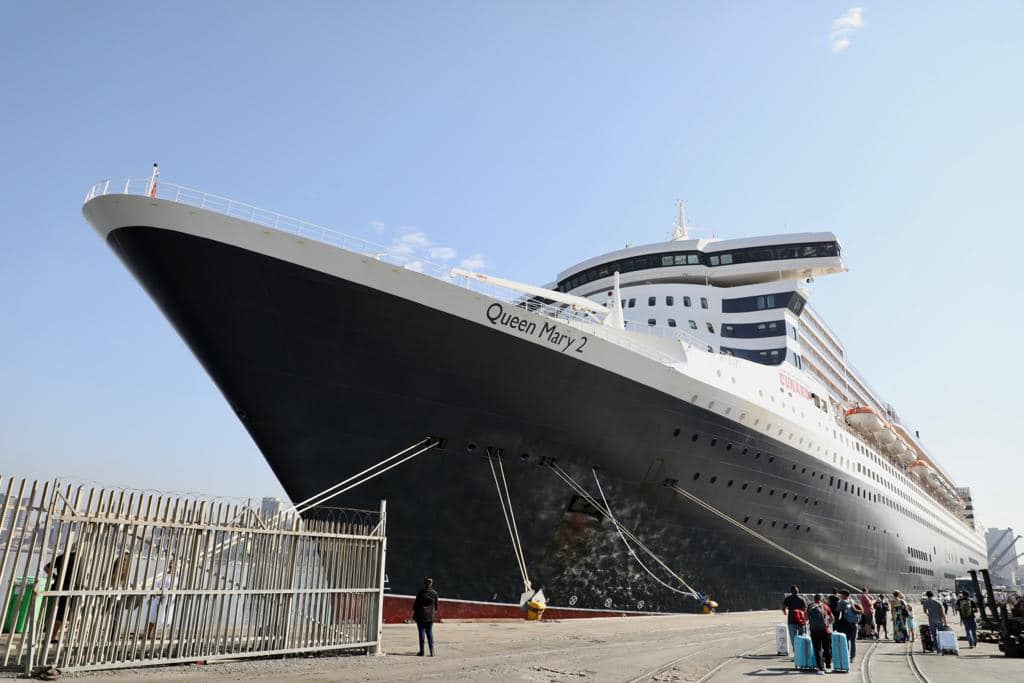 One of the longest passenger ships in the world, Queen Mary 2, docked at Durban Harbor today.
EThekwini Municipality said the N Shed (when the ship docked) was "abuzz" as the 950 crew members and 2,000 passengers of Queen Mary 2 were given a warm Durban welcome by Zulu dancers and singers as they disembarked.
Mayor Mxolisi Kaunda, together with industry role players, were present to personally welcome the crew and passengers.
"During the engagement, Mayor Kaunda highlighted Durban as a premier destination to passengers. He also handed over a gift to the ship's Captain Andrew Hall," said the Municipality.
Passengers were treated on Monday to a trip around the City on the Rickshaw bus, visiting the Valley of 1000 Hills, and taking in a cultural tour to the Victoria Indian Market.
Some also chose to enjoy a historical tour visiting the Durban City Hall, the Playhouse Theatre, KwaMuhle Museum, and other historic sites, according to the Municipality.