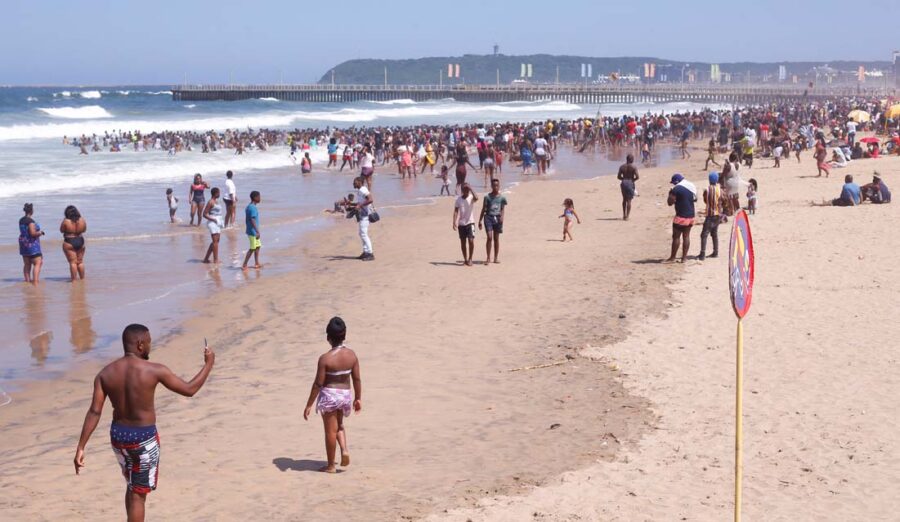 PHOTOS: Friends and Family Enjoy Traditional New Year's Day on Durban Beaches
While many parts of the world have had to dampen their New Year celebrations because of Omicron, the sun shone brightly on Durban, South Africa, where friends and family flocked to the beaches today, as has been the tradition for years, to celebrate the new year, 2022. The photos on this page were taken by […]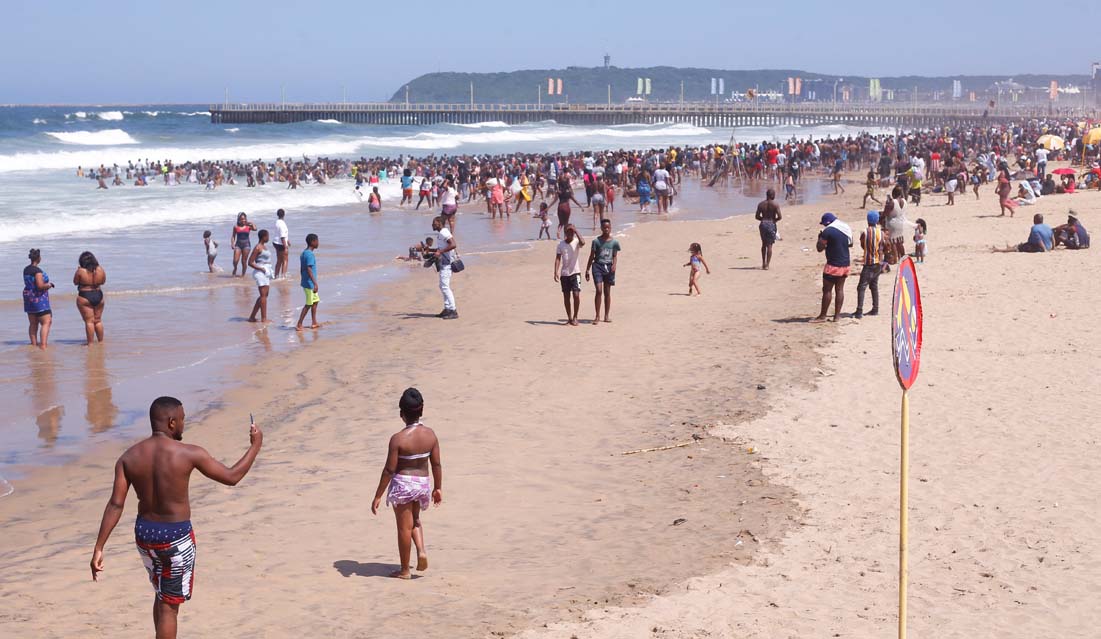 While many parts of the world have had to dampen their New Year celebrations because of Omicron, the sun shone brightly on Durban, South Africa, where friends and family flocked to the beaches today, as has been the tradition for years, to celebrate the new year, 2022. The photos on this page were taken by Rogan Ward from Reuters.
Many residents were pleased with Ethekwini Municipality's handling of New Year celebrations last night, commending them on their "excellent patrol and cleaning serives at our beaches". People said the effort taken to ensure the annual celebratory fireworks and laser display went ahead was greatly appreciated after a year in which much had gone wrong for those in the KwaZulu-Natal province.
Due to rainy weather – and thanks to curfew restrictions being lifted just in time for New Year's Eve – the fireworks ended up going live at midnight, and was also live streamed.
Meanwhile in Paris, its fireworks show was cancelled; London's usual official fireworks show was also cancelled – but over 30 private individuals and companies held fireworks across the city, lighting up the skies for at least 15 minutes as many Londoners optimistically look forward to the year ahead.
Despite worldwide infections hitting a record high over the past week (with an average of just over a million cases worldwide per day between Christmas Eve and 30 December), the number of deaths has fortunately not risen in the same way.
According to Reuters, in New York – where a record 44,000 cases were recorded on Wednesday – only 15,000 spectators were allowed into the official viewing area to watch the famous illuminated ball (made of Waterford crystal panels) slide down at midnight.
In Durban it was family fun as usual, with everyone enjoying the sun, sea and sand…