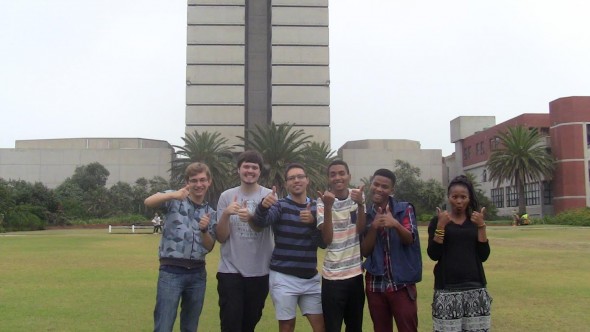 VIDEO: PE Students Bring a Smile to Others with a Little Ubuntu
The first year students at Nelson Mandela Metropolitan University have spread a little Ubuntu with a 2-minute video project compiled for their Computing Sciences class. "The aim of our project is to do a community service as part of a team work exercise in our programming module, to teach us some soft skills," Head of Department […]

The first year students at Nelson Mandela Metropolitan University have spread a little Ubuntu with a 2-minute video project compiled for their Computing Sciences class.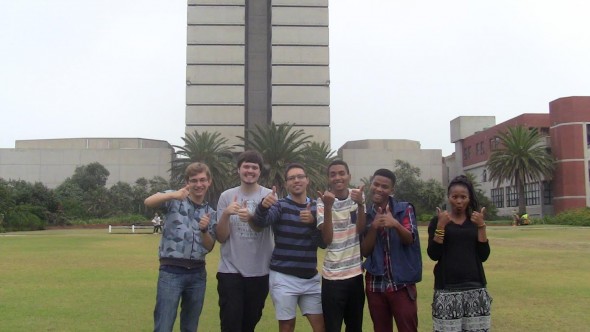 "The aim of our project is to do a community service as part of a team work exercise in our programming module, to teach us some soft skills," Head of Department Professor Jean Greyling told SAPeople.
"So we decided to do a Random Act of Kindness Video to create awareness and for other people to start doing more kind in the world."
Rather than only giving to the homeless "we decided as a group that we did not only want to help the poor, but more importantly just to put a smile on someone's face and to lighten up their day."
They succeeded. The video, which was filmed on and off the Port Elizabeth campus, has been viewed by over 3,000 people and they've had feedback from others wanting to join "the cause".
"I think it promotes our campus's Ubuntu spirit very well!" says Prof Greyling. And the spirit of most South Africans.
Watch Video: NMMU – Random Acts of Kindness
First year programming students of the NMMU Department of Computing Sciences, doing a few Random Acts of Kindness :).