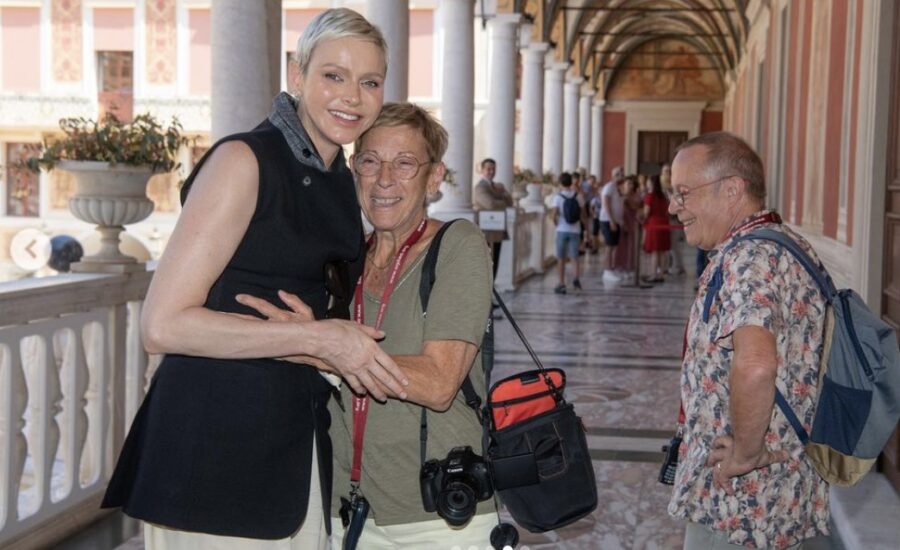 Princess Charlene Surprises Tourists at Monaco Palace
Princess Charlene of Monaco delighted some visitors to the Monaco Palace this week with a surprise appearance during their tour of the palace. Visite Palais de Monaco posted some fabulous photos – by Eric Mathon – of the former South African Olympic swimmer (who met her royal husband, Prince Albert II, at the 2000 Olympics […]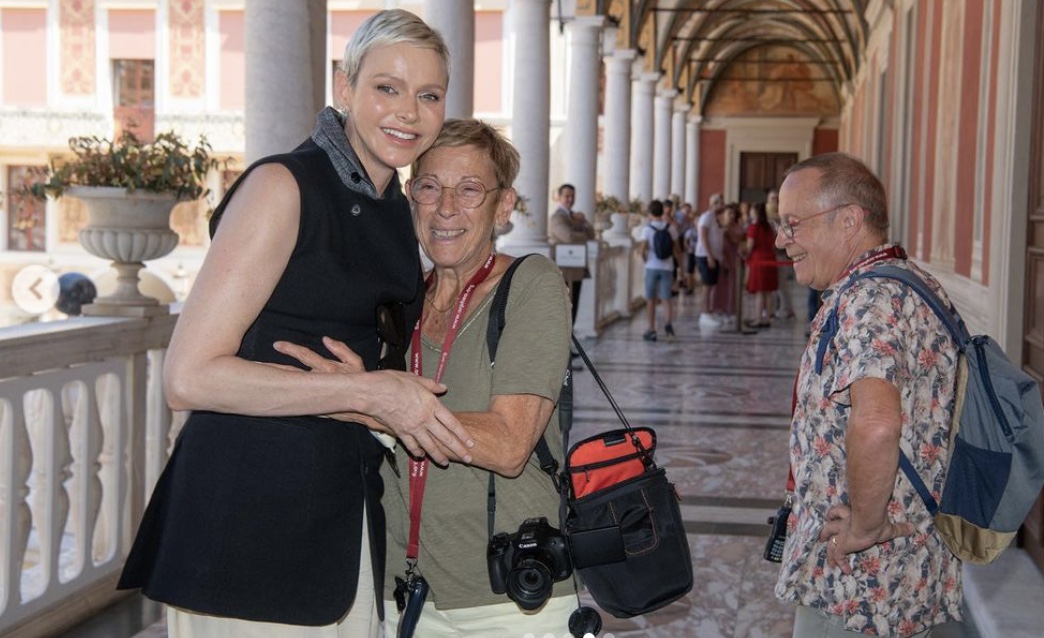 Princess Charlene of Monaco delighted some visitors to the Monaco Palace this week with a surprise appearance during their tour of the palace.
Visite Palais de Monaco posted some fabulous photos – by Eric Mathon – of the former South African Olympic swimmer (who met her royal husband, Prince Albert II, at the 2000 Olympics in Sydney) graciously posing for photos with children and adults alike.
The happy guests and tourists had the privilege of being shown some of the palace's new features by the princess herself.
"For those who doubted Charlene's return to the Rocher, all you have to do is sign up for a guided tour of the palace of Monaco," Reuters said. "In real life Prince Albert's wife enjoys playing the tour guide and showing visiters the superbly restored frescoes that the palace contains. And she's quite the expert!
Visit Monaco Palace said (in French): "Yesterday afternoon, S.A.S Princess Charlene showed a few guests the recently renovated Grand Apartments of the Prince's Palace, as well as the Renaissance frescoes that have been unveiled to the public after years of restoration.
"Princess Charlene also met with holidaymakers visiting the magnificent salons of the Prince's Palace."
All photos by the Monaco Palace's official photographer Eric Mathon.
View this post on Instagram