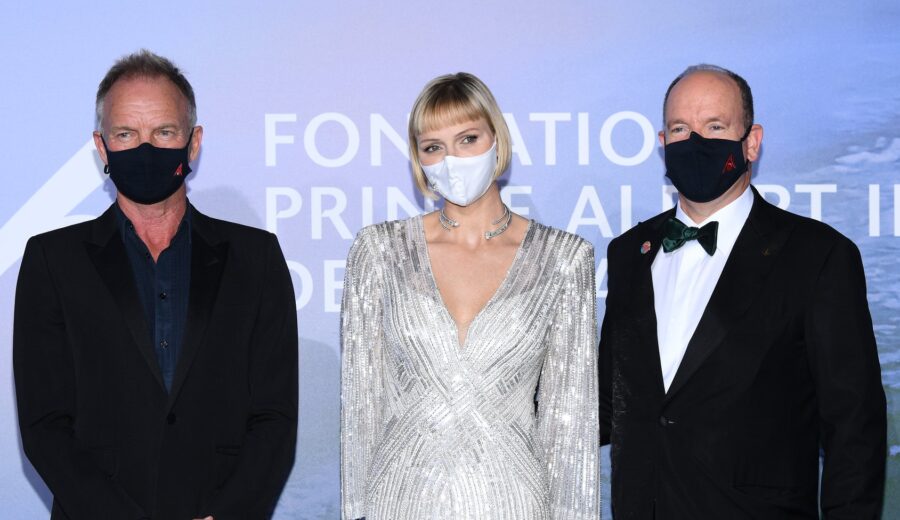 Princess Charlene Shines at Monte Carlo Gala to Honour Sting for Conservation
Princess Charlene of Monaco sparkled in silver at a fundraising gala on Thursday evening, 24 September, besides stars that included Sting, Johnny Depp, Naomi Campbell, Rebel Wilson, Sienna Miller, (American model) Alton Mason, designer Tommy Hilfiger and many more. While the rest of the world is holding most events online, the South African expat's husband […]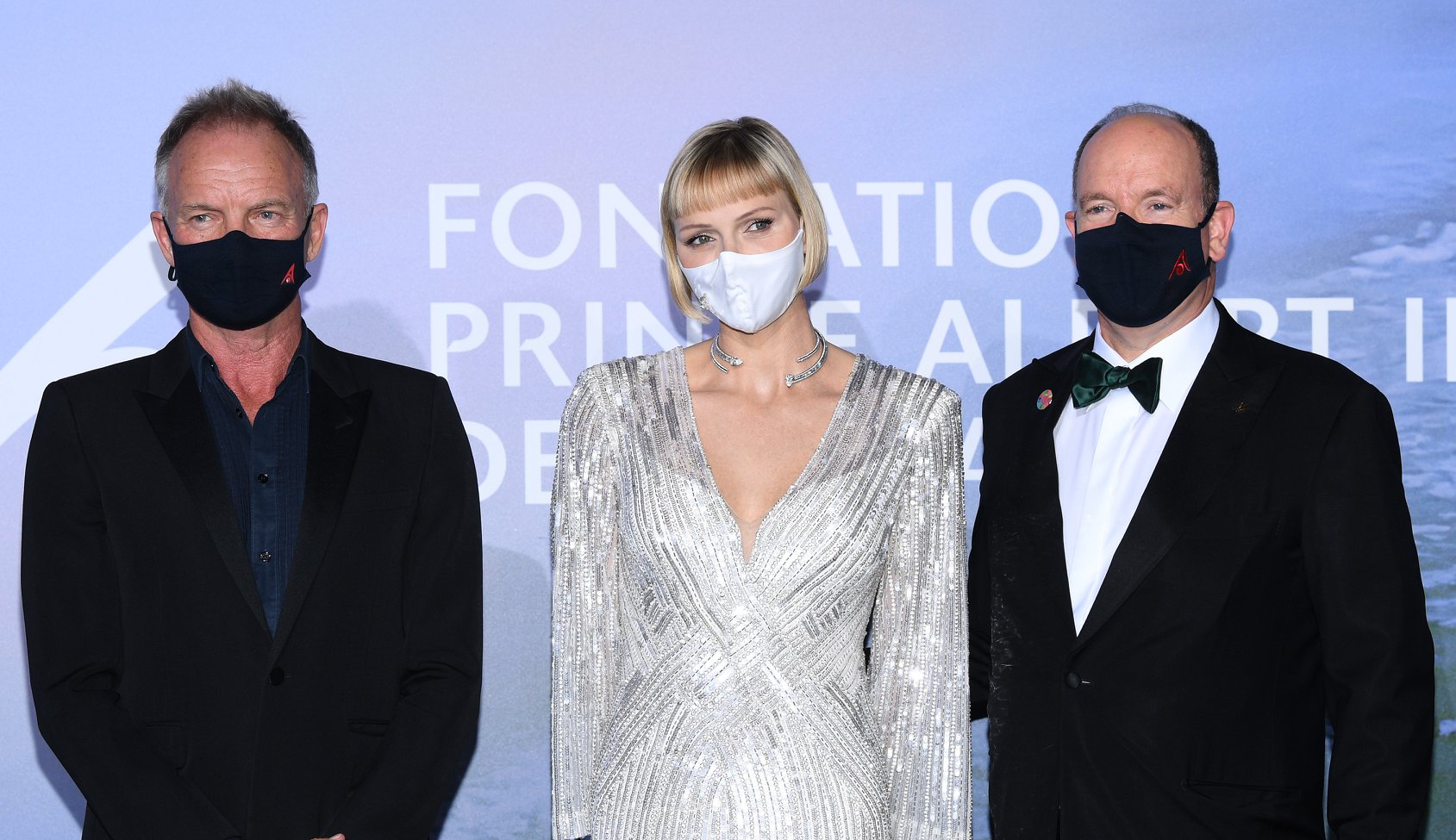 Princess Charlene of Monaco sparkled in silver at a fundraising gala on Thursday evening, 24 September, besides stars that included Sting, Johnny Depp, Naomi Campbell, Rebel Wilson, Sienna Miller, (American model) Alton Mason, designer Tommy Hilfiger and many more.
While the rest of the world is holding most events online, the South African expat's husband – Prince Albert II of Monaco (who himself had Covid-19) – decided to rather host the fourth Annual Monte-Carlo Gala for Planetary Health event in person… but with strict safety protocols in place, and held on the terraces of Monaco's Opera Garnier.
The Prince said: "We gave much thought as to whether to hold this event or not, given the prominence of ongoing concerns and health issues. However, the commitment of all the individuals involved in protecting our planet and of all of you…led us to make this decision. And we did so because the challenging situation in which we are living best not erase the environmental crisis. Our health depends on the health of the environment in which we live. That is why more than ever before we need to continue our efforts and actions to protect our planet for future generations."
17-time GRAMMY® Award-winner Sting was honoured by Prince Albert for his environmental activism, particularly for his work through the Rainforest Foundation, co-founded in 1989. Previous honorees have included Leonardo DiCaprio, Orlando Bloom and Robert Redford in recognition of their outstanding work and commitment for environmental preservation.
The Monaco Palace added: "Sharing the Sovereign Prince's commitment to the Planet's conservation, Dame Helen Mirren, Kate Beckinsale and Andy Garcia served as the Masters of Ceremonies for this 2020 edition. Singer Leona Lewis lit up the stage in the early evening, before Sting performed some of the greatest hits of his career."
Prince Albert's Foundation campaigns for One Health, One Planet; and says that: "In these uncertain times, there is at least one indisputable certainty: it is time for us to listen to our Planet and refuse to go back to "business as usual".
"Health is our very first human right… Yet, infection diseases such as Ebola, SARS, Avian influenza and now COVID-19 are on the rise, together with unprecedented levels of deforestation, overfishing and biodiversity loss across the world. Scientists and experts estimate that more than 70% of all emerging infectious diseases are interlinked with the health of ecosystems."
To address the challenge, Prince Albert gathered leading philanthropists, decision makers, artists and talents, renowned intellectual and scientific figures on Thursday for the Monte-Carlo Gala for Planetary Health.
https://www.facebook.com/FondationPrinceAlbertIIdeMonaco/photos/pcb.10158657893694894/10158657887249894/?type=3&theater
The event has become known as the most coveted on the planet – with an auction including items like a private dinner with Prince Albert, doubles tennis match with Prince Albert and Novak Djokovic (who lives in Monaco), travel with the Prince on an Arctic expedition, the Prince's watch, a personal water-biking lesson from Princess Charlene on an autographed Schiller water bike, several cars including one of only 36 Aston Martin V8 Vantage "X Pack"; a day on the set of Andy Garcia's next film; the Eiffel Tower all to yourself with a private dinner, a first-time-ever journey to Mount Athos for three nights and 33 guests; a week onboard the Serenity Super Yacht; artworks by Picasso, Bansky, Roberto Matta, and others; Princess Charlene's Ortaea watch, 12 days at two islands off Africa (Thanda and Vamizi)
All proceeds from the event will provide crucial support to the Foundation's initiatives for Planetary Health, including the Ocean, the Earth and Humanity.
https://www.facebook.com/FondationPrinceAlbertIIdeMonaco/photos/pcb.10158657893694894/10158657885654894/?type=3&theater
https://www.facebook.com/FondationPrinceAlbertIIdeMonaco/photos/pcb.10158657893694894/10158657890184894/?type=3&theater
https://www.facebook.com/FondationPrinceAlbertIIdeMonaco/photos/pcb.10158657893694894/10158657884074894/?type=3&theater
PHOTOS: © Eric Mathon – Palais Princier de Monaco – Prince's Palace of Monaco
© Getty Images – FPA2