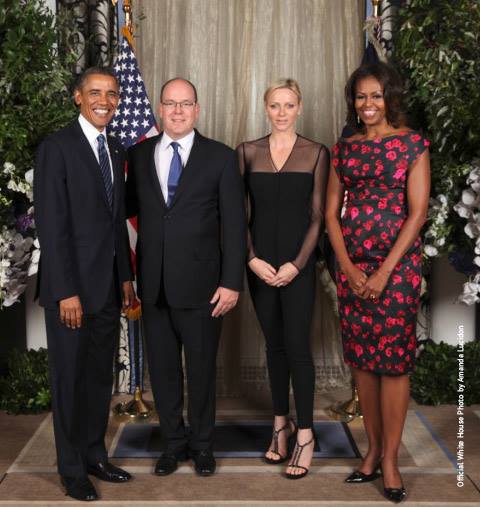 Princess Charlene Shines Stateside
Proving princesses do a lot more than simply pose for magazine covers, Princess Charlene  packed a variety of activities in to her recent trip to America with her husband, Prince Albert II of Monaco.  The royal couple's September visit to America culminated in a dinner reception hosted by President Obama and his wife Michelle Obama […]

Proving princesses do a lot more than simply pose for magazine covers, Princess Charlene  packed a variety of activities in to her recent trip to America with her husband, Prince Albert II of Monaco.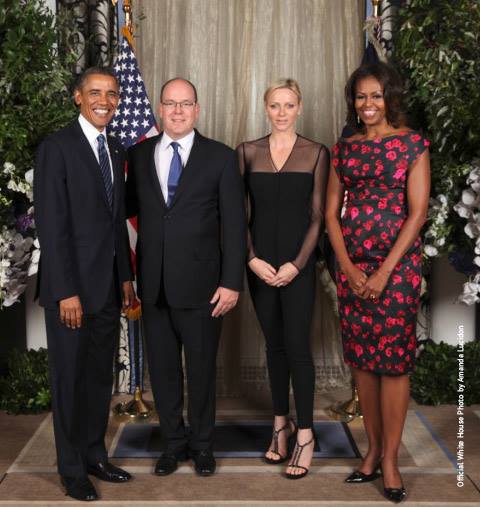 The royal couple's September visit to America culminated in a dinner reception hosted by President Obama and his wife Michelle Obama to celebrate the 68th General Assembly of the United Nations in New York.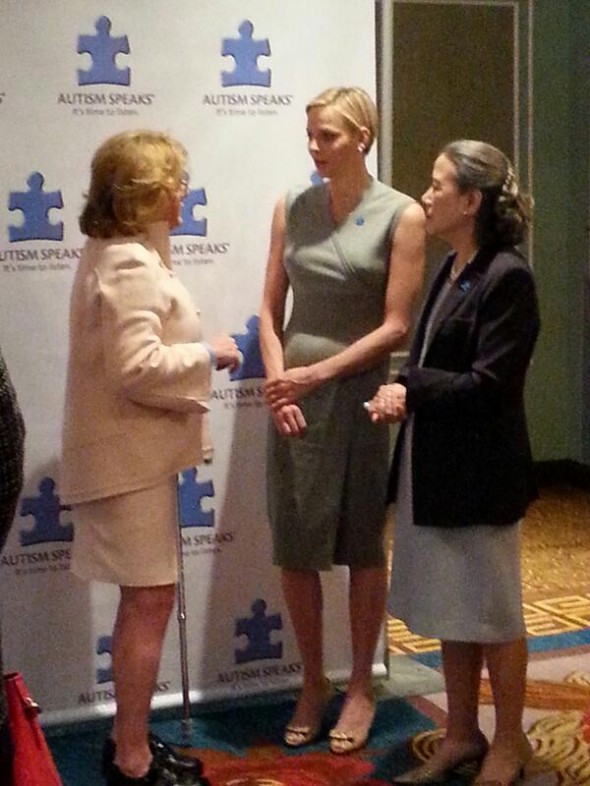 Princess Charlene and America's First Lady had already enjoyed a luncheon in Harlem earlier in the week, which was held for wives of dignitaries at the UN General Assembly. The focus of the gathering was to discuss ways of improving girls' access to education.
The former South African Olympic swimmer was also a guest of Ban Soon-taek, wife of UN Secretary-General Ban Ki-moon,at the Sixth Annual World Focus on Autism event in New York, which promotes autism awareness to First Spouses and dignitaries from around the world, highlighting that autism is a global public health issue.
During their  American trip, Prince Albert received the World Ecology Award for his contribution to the protection of the environment. He's the 20th recipient of this award, which has previously been presented to Jane Goodall, Harrison Ford and Jacques Cousteau, among others.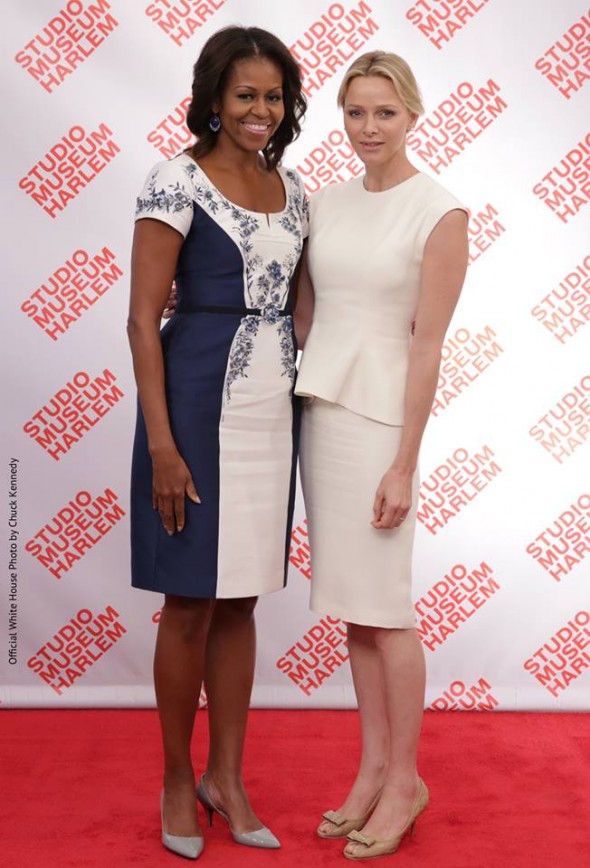 The royal couple also enjoyed some lighter activities, visiting the Venturi team in Bonneville, Utah, to unveil the Venturi VBB-3, a new Venturi electric car with more than 3.000 CV. The entrepreneur behind these super-fast vehicles is Gildo Pallanca Pastor from Monaco. His company, Venturi Automobiles, has held the FIA world land speed record for an electric vehicle since 2010 – 495 km/hour.
The South African princess will next accompany her Prince on his forthcoming official visit to the Russian Federation from 3 – 7 October.