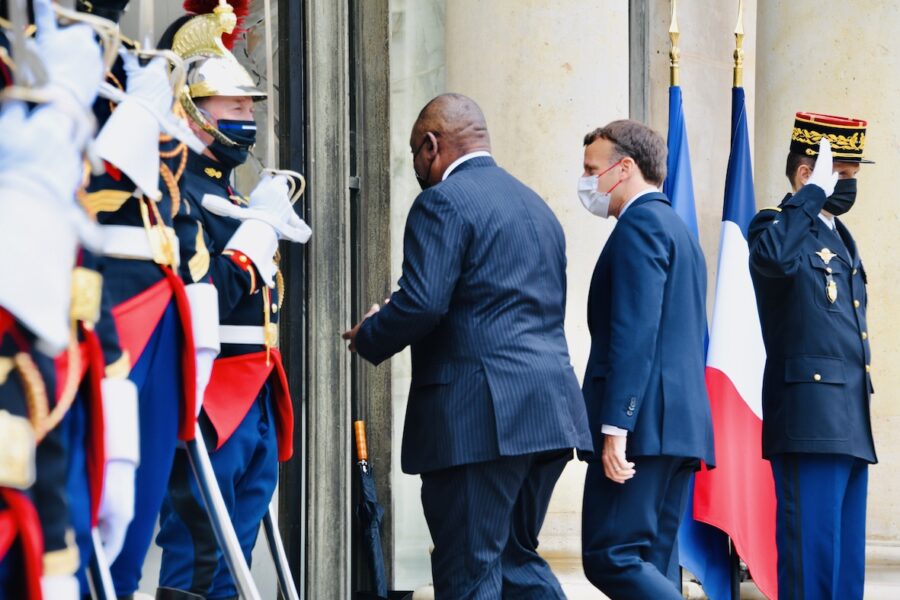 Ramaphosa Welcomes Macron's Initiative After Successful Trip to Paris
South Africa's President Cyril Ramaphosa has concluded a successful visit to Paris, France, where he attended the Summit on the Financing of African Economies, organised by and hosted by France's President Emmanuel Macron. Possible French partnership with SA for vaccine production Separate to the Summit, President Ramaphosa met with the French President at Élysée Palace […]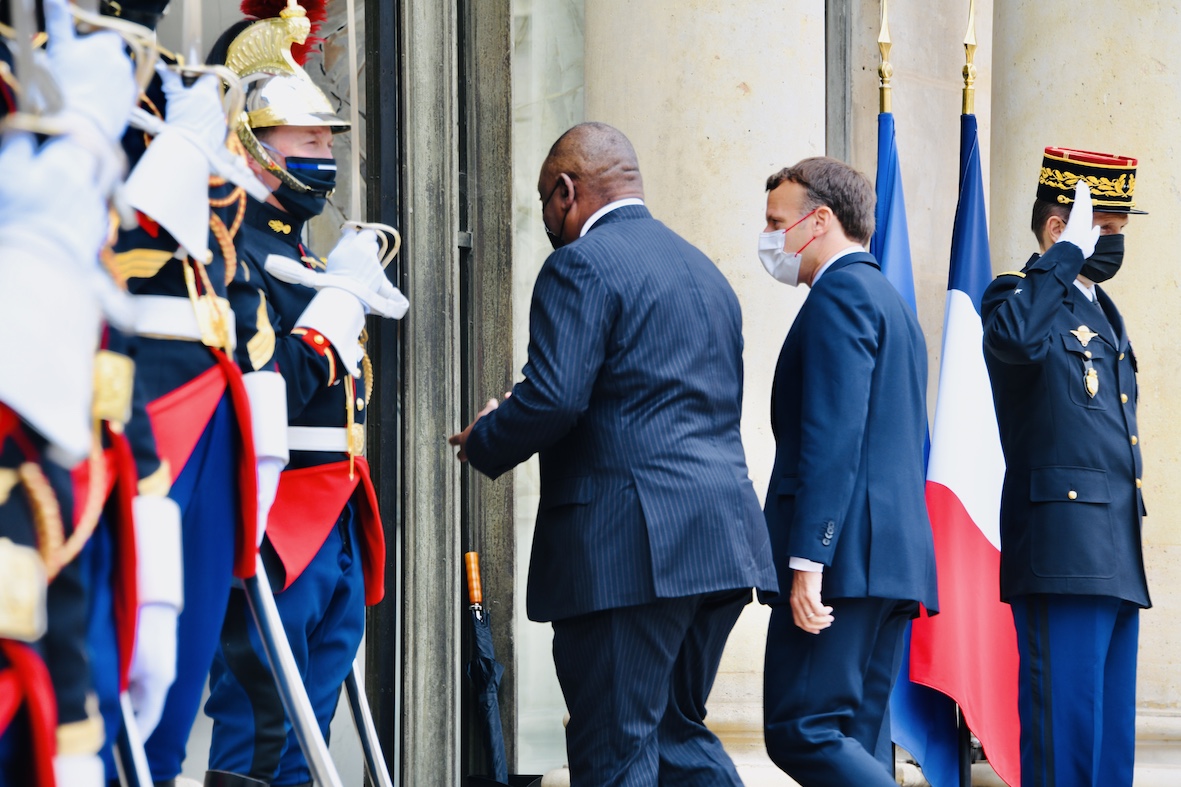 South Africa's President Cyril Ramaphosa has concluded a successful visit to Paris, France, where he attended the Summit on the Financing of African Economies, organised by and hosted by France's President Emmanuel Macron.
Possible French partnership with SA for vaccine production
Separate to the Summit, President Ramaphosa met with the French President at Élysée Palace to discuss vaccine production and distribution, and the temporary waiver of intellectual property regulations to enable Africa to produce vaccines for Covid-19 and future pandemics.
President Macron has expressed interest in establishing a partnership with South African vaccine-producing institutions, to enhance manufacturing capacity. He will discuss this further during his planned State Visit to SA at the end of the month, and more deals are likely to be announced, President Ramaphosa told France 24 TV station.
Watch below as Ramaphosa discusses Macron's innovative leadership in genuinely seeking solutions and caring for countries in Africa.
We look forward to hosting President @EmmanuelMacron in South Africa for a state visit later this month #FranceinSA #BetterAfricaBetterWorld pic.twitter.com/88hoggCM4W

— Cyril Ramaphosa 🇿🇦 (@CyrilRamaphosa) May 19, 2021
Possible unprecedented allocation of funds by IMF
The Summit recognised the role of extensive immunisation, and the importance that the whole world needs equal access to safe and affordable vaccines and treatments through the ACT-Accelerator and its COVAX facility. Only 2% of people in Africa have so far been vaccinated, in what Ramaphosa calls "vaccine Apartheid".
The Summit called for a swift decision on and implementation of an unprecedented general allocation of the International Monetary Fund's Special Drawing Rights (SDRs), Ramaphosa said in a statement today.
The SDRs are expected to amount to $650 billion, of which $33 billion will be used to increase reserve assets of African countries.
I spoke to Marc Perelman @France24 on conclusion of the Summit on Financing of African Economies which was hosted by President Emmanuel Macron in Paris. #SAinFrance #BetterAfricaBetterWorld pic.twitter.com/4PaCLDJpa1

— Cyril Ramaphosa 🇿🇦 (@CyrilRamaphosa) May 19, 2021
Alliance for Entrepreneurship in Africa
Leaders at the Summit welcomed the ambitious plan to develop an Alliance for Entrepreneurship in Africa. The Presidency said the alliance will help mobilise all partners ready to support, through financial and technical resources, the development of the private sector on the continent.
During the two-day visit, President Ramaphosa also held bilateral talks with the presidents of the Republic of Congo, Angola, Ivory Coast, Mozambique, Senegal, Rwanda and Togo.
 SAnews.gov.za