Reflections on Heritage Day from a South African Living in South Korea
Had someone told me nine years ago that I would be celebrating Heritage day outside of South Africa for the next nine years I would have laughed in their face. Truly.? .. writes Flower La Elizabeth Warner, founder of Lekker Saffa Spaza. But here we are celebrating my ninth Heritage day NOT in SA but […]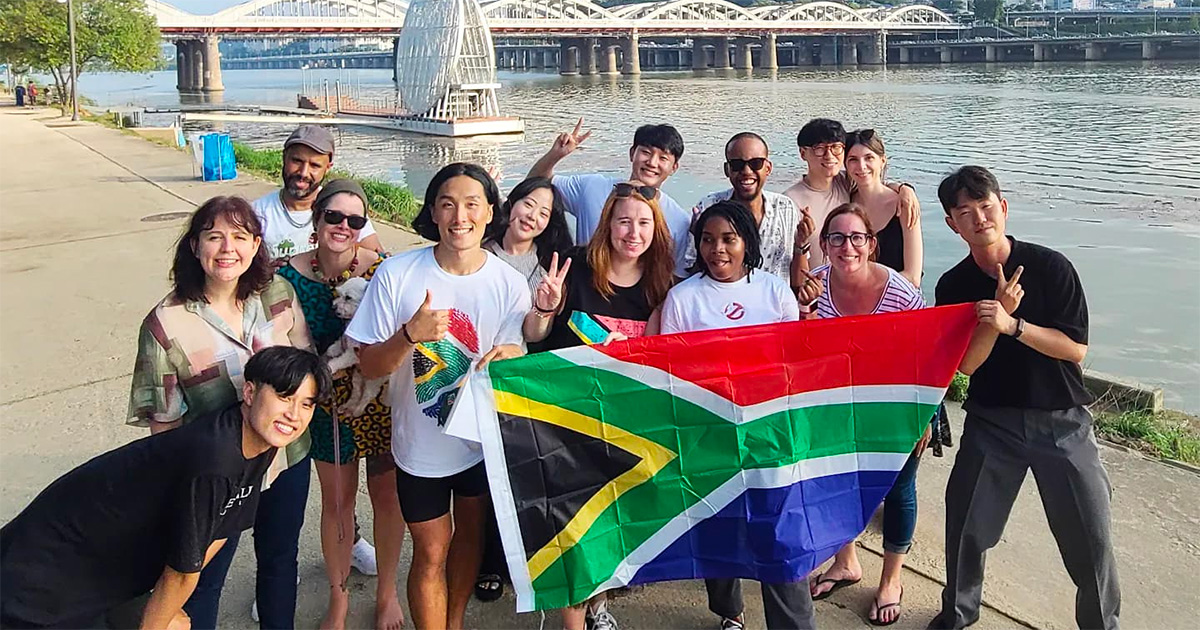 Had someone told me nine years ago that I would be celebrating Heritage day outside of South Africa for the next nine years I would have laughed in their face. Truly.? .. writes Flower La Elizabeth Warner, founder of Lekker Saffa Spaza.
But here we are celebrating my ninth Heritage day NOT in SA but in South Korea, the place that has very much become my other home.
It's a bitter sweet realization. Celebrating your Heritage in another country, BUT no matter where us saffas are in the world you can count on us to come together for a party and act as if we are right back at home.
Not only has It has been two long years since we have been able to celebrate a South African event together in Korea, but it was also the first Heritage Day in Korea for our wonderful ambassador, her Excellency, Zenani Mandela Dlamini who even went around personally welcoming everyone.
She even met all of my husband 자기's Korean friends who came to celebrate with us.
Hubby celebrated his birthday as well. Haha, he was very happy to share it with Heritage Day ?
We held our Heritage Day event last week already due to the many other events taking place in Korea this weekend.
A relaxed and peaceful picnic by the Han with lekker South African food, snacks and lekker people made for a memorable and beautiful day.
2023 is gonna be even bigger and better! Get ready!
Shoutout to the Embassy, @sakornet_ , South African Chamber of Commerce who made it all possible!
HAPPY HERITAGE WEEKEND MY SAFFAS no matter where you are in the world. #waveyourflag