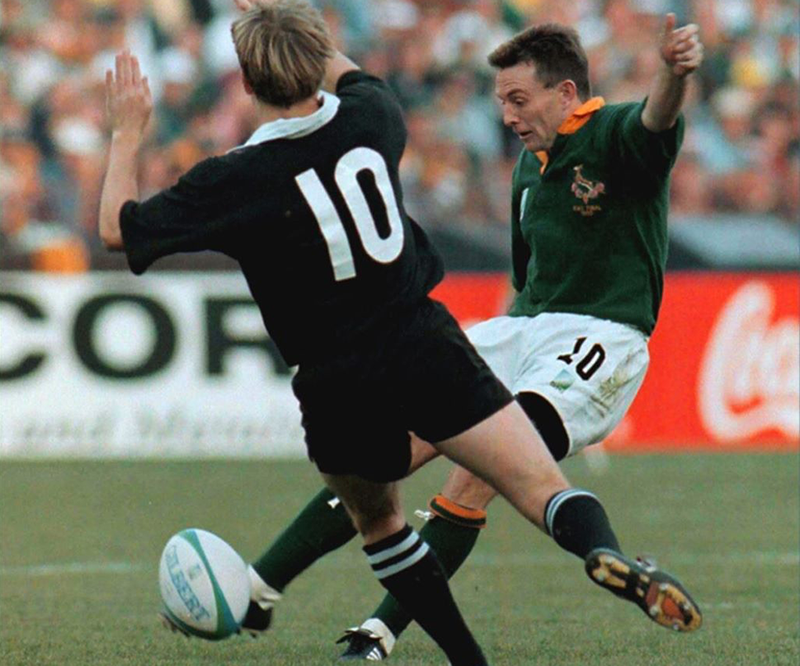 Relive that Epic Day when Rugby United a Nation. The Full Video. #‎1995reunited
The big question being asked in South Africa today is "where were you on that epic day 20 years ago?" Yes, it's been two decades since former President Nelson Mandela walked on to that rugby field in his #6 Springbok jersey with the chants of the crowd accompanying him…"Nelson…Nelson…Nelson". South Africans are being invited to […]

The big question being asked in South Africa today is "where were you on that epic day 20 years ago?"

Yes, it's been two decades since former President Nelson Mandela walked on to that rugby field in his #6 Springbok jersey with the chants of the crowd accompanying him…"Nelson…Nelson…Nelson".
South Africans are being invited to relive that day and watch a special broadcast of the game on Supersport 1 at 3 pm today.
For those outside South Africa, you can watch the video below if you'd like to be reminded of that incredible match and incredible day.
As described by the Springboks on their Facebook page, it was a day "when the hopes and dreams of an entire Nation – united in hope, guided a seemingly impossible drop-goal through the posts to win the Rugby World Cup for the first time."
So what where were you on that epic day?
WATCH VIDEO – Springbok tribute to Nelson Mandela
This tribute was published on Dec 6, 2013, after former President Nelson Mandela passed away.
SA Rugby – "A tribute from SA Rugby, showing what massive impact former President Nelson Mandela had on the world, South Africa and rugby in particular. We salute you, Tata Madiba."
WATCH VIDEO – Relive the Rugby World Cup Final 1995 New Zealand vs South Africa
This is the historic match, watched by millions around the world with former President Nelson Mandela in the stadium. It's the game that's credited with pulling the nation of South Africa together, and is featured in both the movie and book Invictus.