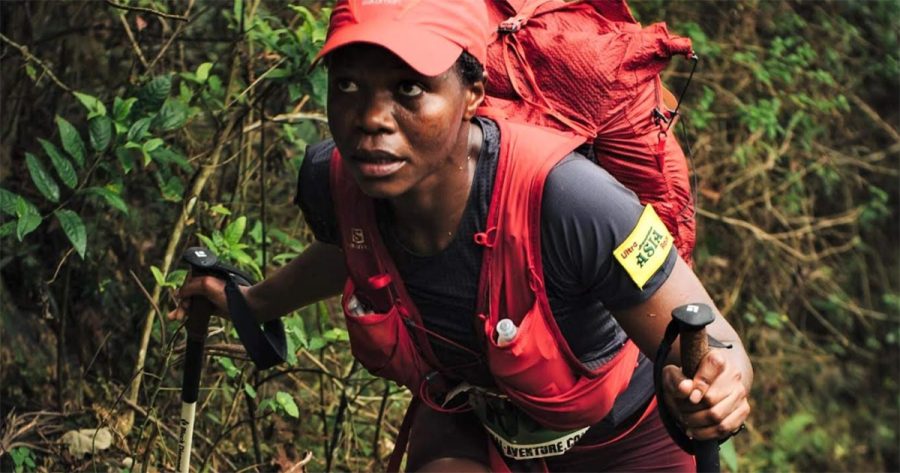 Richards Bay woman finishes 160km Ultra Asia race in top 5, running for SA kids' school shoes
Nontuthuko Mgabhi has only just touched down on South African soil after successfully completing the four-day Ultra Asia race… and she's already planning her next challenge! It's all with the aim of raising money to benefit rural schoolchildren in KwaZulu-Natal. So far the Richards Bay runner – who has run seven marathons in seven days […]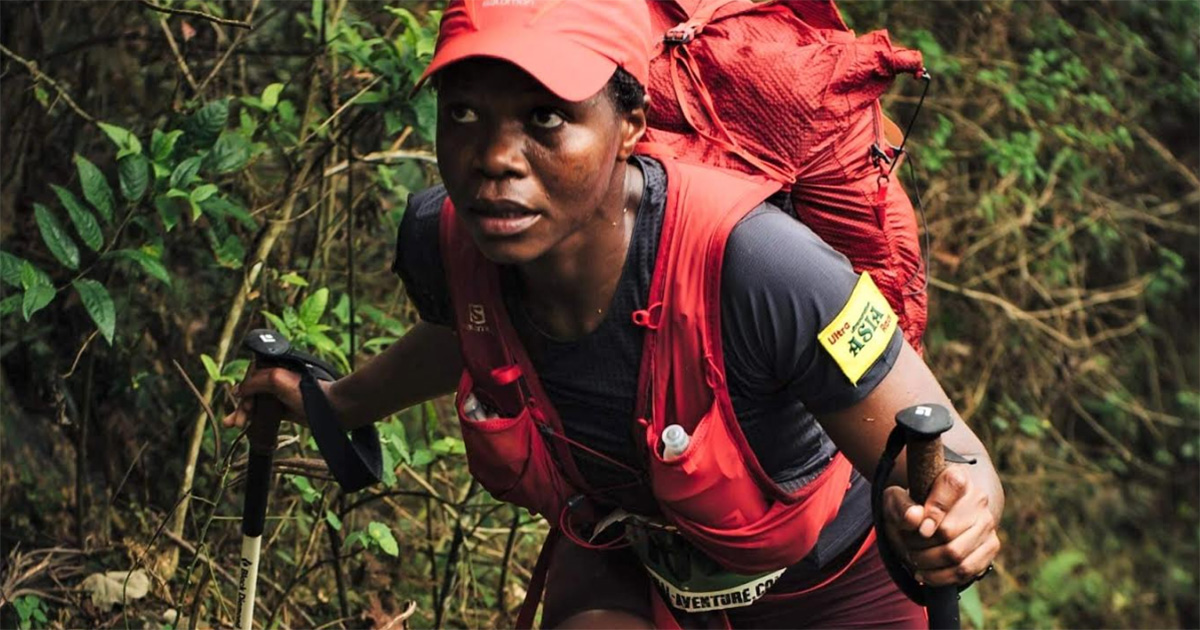 Nontuthuko Mgabhi has only just touched down on South African soil after successfully completing the four-day Ultra Asia race… and she's already planning her next challenge! It's all with the aim of raising money to benefit rural schoolchildren in KwaZulu-Natal.
So far the Richards Bay runner – who has run seven marathons in seven days on seven continents – has raised over R3 million with her athletic feats in order to upgrade school buildings, build offices and toilet blocks, and, more recently, buy school shoes for those children who don't have them.
Mgabhi's latest mission took her to Vietnam where she crossed the finish line of the 160km Ultra Asia race last Thursday – she was the second woman to cross the line, and the fourth overall!
Her aim was to raise enough money to buy and donate 500 pairs of school shoes. She's over halfway there but is seeking more support to cross that finish line as well.
"Thanks to the generous donors, people are kind and giving. A total of 270 pairs of shoes have been raised (R75 600) and we are now short of only 230 shoes (R64 400). People can either donate the actual shoes or the R280 to buy them," she explained.
Speaking about the experience in Vietnam, where competitors had to carry their own supplies and stayed in local villages along the way, Mgabhi said:
"This race was beyond just running – it was immersing ourselves in the local culture in Mai Chau, Vietnam.

"Having grown up in the rural village of Mseleni (KZN) myself – for me I could truly connect and identify with the villagers. The village is always my hometown, no matter the name or in which country it is.

"The smile from children as we ran past their village was so heart-warming and I believe just by seeing other women like them running, we might have ignited some dreams in some girl children out there."
The race wasn't all smiles and fun, however, with a gruelling positive elevation of 6500 metres through the mountains. Mgabhi said the third day was her toughest.
"On this day we were running mostly in the jungle. This day demanded that you focus on where you put your foot and trekking poles to avoid injuries. Also running a multistage race is an ongoing challenge as you have to manage your energy usage to ensure that you endure the entire four days.

"You have to run hard and smart. To get the balance is sometimes a challenge. You also run carrying a heavy backpack and water and you have to manage your water until you reach the next checkpoint. It's a race of 'management"'."
Nevertheless, Mgabhi still managed to finish among the front-runners.
"Crossing the finish line is always a great symbol of perseverance and grit so it feels good," she said. "On the last day, I ran my fastest time and I was the first female to cross the finish line and second overall.
"Over the four stages, I got second position in the ladies' race and fourth overall."
Keeping her going all the way was the thought of those schoolchildren back home who would benefit from the money she raised.
"I almost always remind myself I am privileged to get to do this. This is a privilege, not a punishment.

"I remind myself of how lucky I am to be here and do what I love and take it in this beautiful view while children in need benefit from my being here.

"As I run for causes close to my heart, I always use this as the source of my encouragement, especially when I need it in the toughest sections of the race. It's a privilege to give back while you do what you love and what you would do anyway. It's extra rewarding and humbling for me to get to do it for social impact and change."
Those who wish to donate to the cause can do so via: https://www.backabuddy.co.za/primary-school-children or contact Mgabhi at: nontu.mgabhi@icloud.com
The next challenge Mgabhi has set for herself is the 220km Ultra Africa race in Mozambique from 12-16 November.
Source: TeamSA