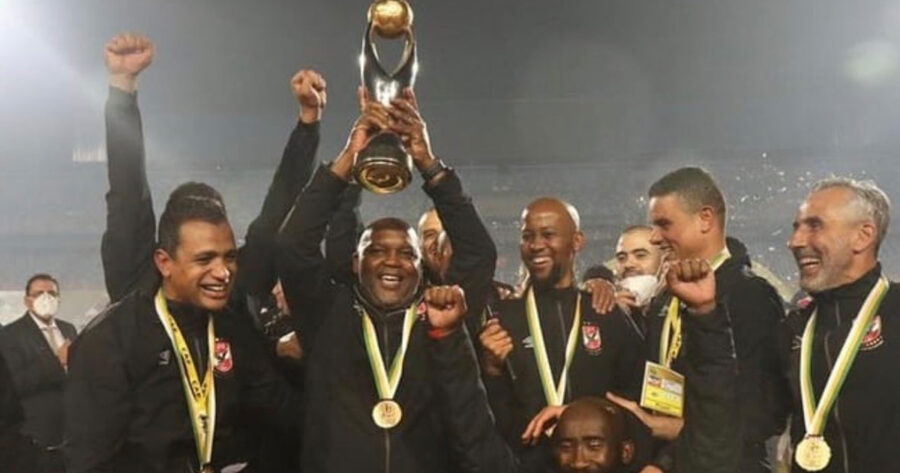 SA Football Coach Pitso Mosimane is Egypt's New Cult Hero with CAF Victory
South African football coach Pitso Mosimane (56) is the toast of the town, country and continent as Cairo and the rest of Egypt and Africa celebrate not only his team Al Ahly's win at the CAF Champions League on Friday, but the talent, belief and tenacity of Mosimane himself in propelling the team to victory… […]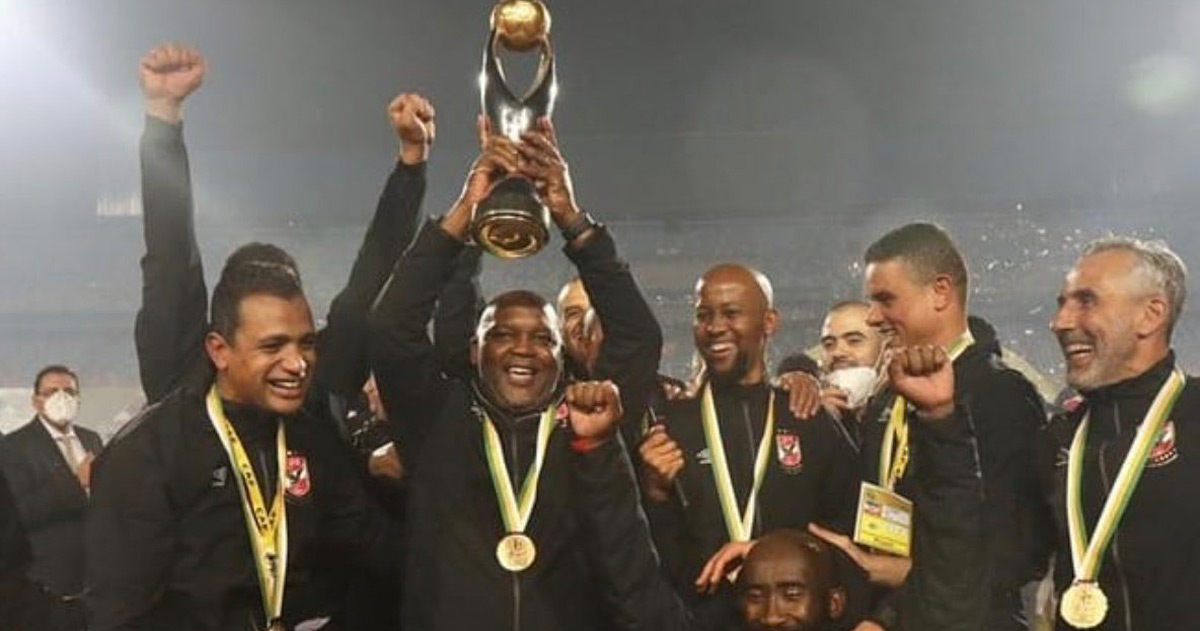 South African football coach Pitso Mosimane (56) is the toast of the town, country and continent as Cairo and the rest of Egypt and Africa celebrate not only his team Al Ahly's win at the CAF Champions League on Friday, but the talent, belief and tenacity of Mosimane himself in propelling the team to victory… and to his own second CAF Champions League win. Back home in SA, South Africans are beaming with pride.
"Your family is happy for you, South Africa is happy for you and in Egypt you have become a cult hero," said South African Football Association (SAFA) President Dr Danny Jordaan. "Seems only the sky is the limit to your ambitions. We will back you all the way. In the meantime, sit back and relish this special moment."
Mosimane joined the Al Ahly club three months ago. On Friday night, after his team beat Zamalek 2-1 to take Africa's most prized club title, the stadium erupted in joy, chanting Mosimane's name.
Jordaan said Mosimane created this weekend's biggest football talking point on the continent by winning the CAF title for a second time – the first being with Mamelodi Sundowns four years ago. Mosimane is only the third coach to achieve this feat – winning the title twice with two different clubs – on the African continent.
"You made most Egyptians proud and you made most South Africans proud. After the final whistle, the whole of Cairo International Stadium erupted singing your name. We felt proud as South Africans," said Dr Jordaan who attended the final as a member of the CAF Executive Committee where he is CAF Vice-President.
Dr Jordaan said by helping Al Ahly win the Champions League title, coach Mosimane had created the major football story on the continent.
"Every other topic temporarily ceased to exist and everyone spoke fondly of Pitso from Cape to Cairo. Most African journalists have been singing your praises since that epic victory and Friday's win might be a major turning point to your rising coaching career.
Writing on Twitter, Pitso 'Jingles' Mosimane thanked the the club board and president for believing in him and entrusting him with the difficult job. Posting a photo with the cup trophy, Mosimane said: "I have nothing better to give you, but only this beautiful jewel" and "finally, I had to come to Nile River to catch the big Fish."
The former professional player added a quote from South Africa's Nelson Mandela: "It always seems impossible until it is done."
Sources: SAFA.net, Twitter/Pitso Mosimane
SCENES from the streets of Cairo following @AlAhly's #CAFCL triumph! 🔥🔥🔥 pic.twitter.com/VkOYRxmHoy

— KingFut.com (@King_Fut) November 27, 2020