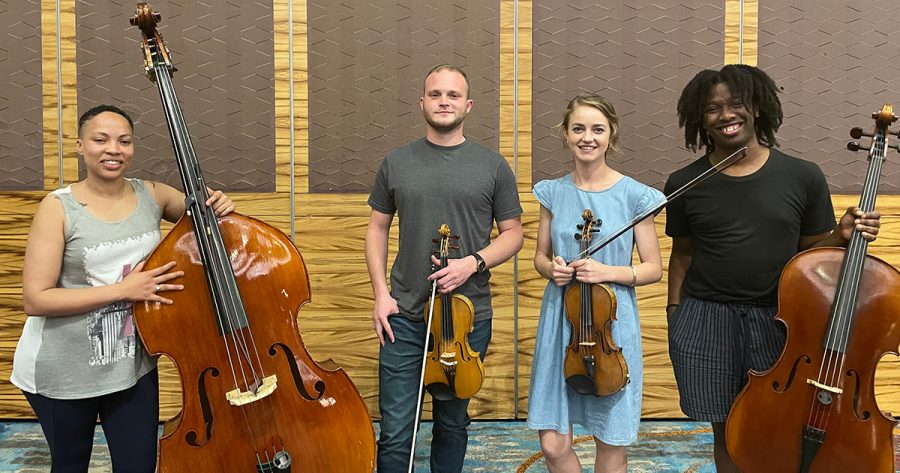 SA Musicians Join the G20 Orchestra World Premiere in Indonesia
Representing South Africa on a global stage, four members of the (controversially) recently formed Mzansi National Philharmonic Orchestra (Mzansi NPO) have been invited to participate in the world premiere performance of the newly formed G20 Orchestra in Indonesia. This concert will take place today – 12th of September 2022 – in Central Java's Borobudur Temple […]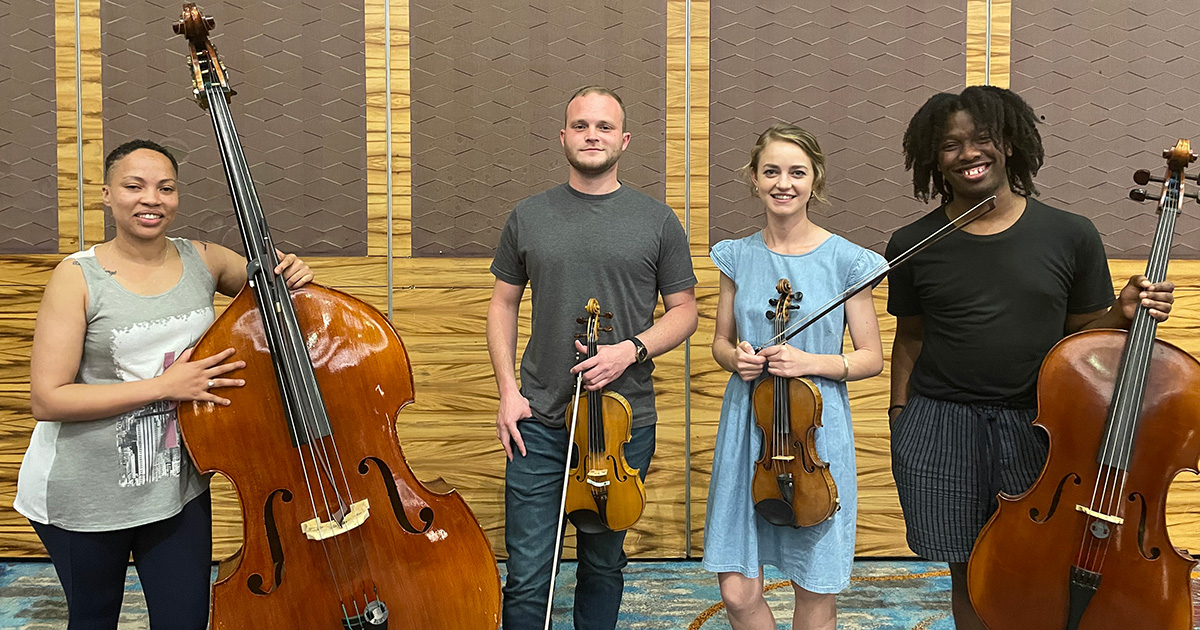 Representing South Africa on a global stage, four members of the (controversially) recently formed Mzansi National Philharmonic Orchestra (Mzansi NPO) have been invited to participate in the world premiere performance of the newly formed G20 Orchestra in Indonesia. This concert will take place today – 12th of September 2022 – in Central Java's Borobudur Temple in Magelang, Indonesia.
The G20 or Group of Twenty is an intergovernmental forum comprising 19 countries
and the European Union (EU). It works to address major issues related to the global
economy, such as international financial stability, climate change mitigation, and
sustainable development.
The motto of this year's G20 Summit, in the wake of the COVID-19 Pandemic, is 'Recover Together, Recover Stronger.'
"One of Mzansi National Philharmonic Orchestra's prime objectives is to harness the
skills of talented, young South African musicians by broadening their orchestral
experience and performance opportunities," says Bongani Tembe, Mzansi National Philharmonic Orchestra.
The four young musicians, all under 30, who've been selected to represent South Africa on a global stage are: violinists Jonathan Mayer and Carli D'Alebout; the cellist Chris Njapha; and the double bass player Jonalene Taylor.
G20 Orchestra's artistic director Ananda Sukarlan says: "The four young and brilliant South African musicians contribute a high degree of artistry to the G20 Orchestra, not only through their technical prowess and accomplished musicianship, but with their warm and kind personalities as well."
Catch the live event here at 19:00PM West Indonesian Time:
https://youtu.be/jMSHI3uJ8ek