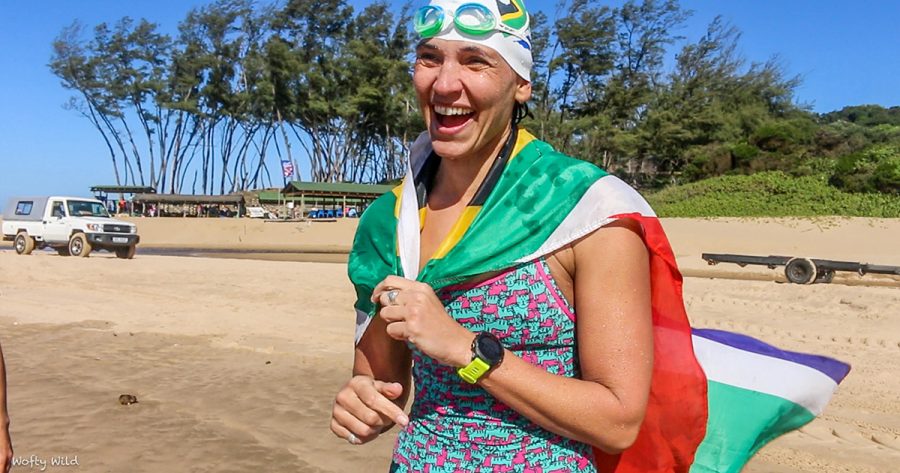 SA's own Sarah Ferguson on World Oceans Day mission to clean South Africa's seas
DURBAN – South Africa's Sarah Ferguson may not be a Duchess like some Sarah Fergusons, but she's a Queen when it comes to the ocean. Sarah claims to just be "a physio who loves swimming", but as the driving force behind the Ardagh Glass Packaging World Oceans Day Swim, she is clearly way more than […]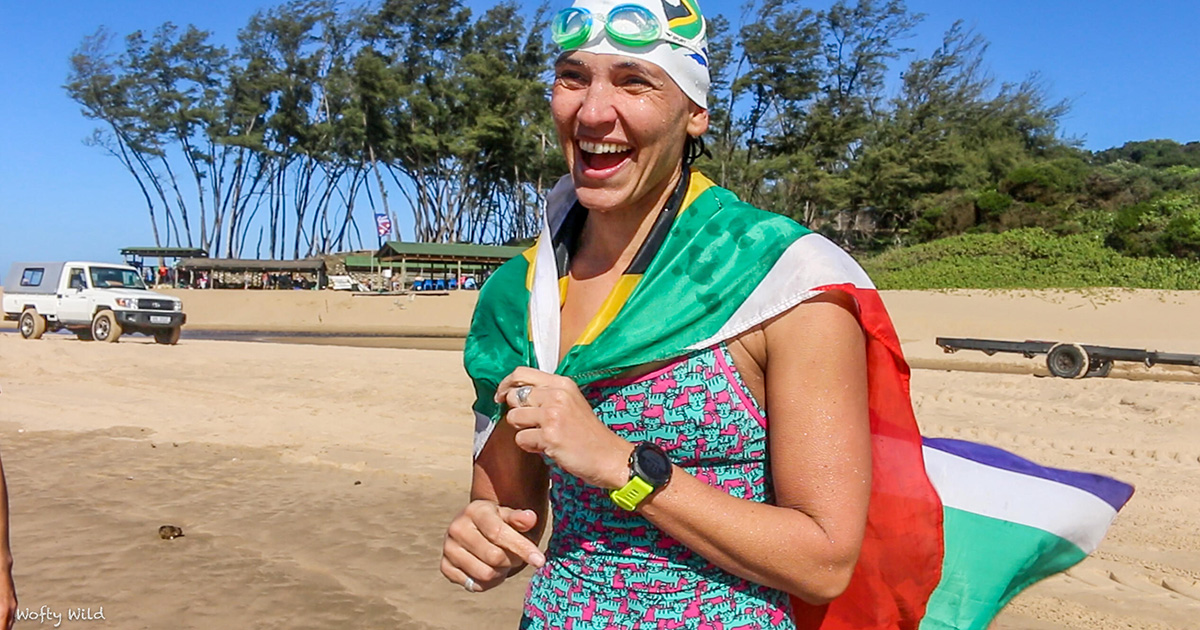 DURBAN – South Africa's Sarah Ferguson may not be a Duchess like some Sarah Fergusons, but she's a Queen when it comes to the ocean. Sarah claims to just be "a physio who loves swimming", but as the driving force behind the Ardagh Glass Packaging World Oceans Day Swim, she is clearly way more than that! The event, in June, promises to be far more important than just another event on a crowded sporting calendar.
On the surface, the World Oceans Day Swim on June 10th is simply a long-distance ocean swim, starting and finishing at the Durban Beach Club.
Competitors have the option to choose between four distances:
800m,
a mile or 1.6km,
3.2km or
the main event, the 5km swim.
However, the purpose of the event is far more significant than simply an opportunity for sportsmen and women to enjoy their sport.
"The swim is really for ocean lovers to have an event that is going to create awareness for plastic pollution," said open-water endurance swimmer Ferguson, the key instigator behind the event.
"As a swimmer, I want to raise awareness for my sport, but I also thought it would be fun to offer a longer swim in honour of World Oceans Day, and so help create an awareness about why we should protect the oceans.

"This is an opportunity to showcase our beautiful ocean, but more than ever it is a way to highlight why it is so important to protect it. The ocean is faced with so much stuff, especially in Durban with the sewerage, with the floods, with plastic pollution, and with marine life getting caught in the fishing nets and the shark nets.

"It is really valuable to have something like World Oceans Day, which is a global day that recognises the Oceans and recognises the importance of it in our lives, and be able to co-ordinate with that."
And therein lies a clue as to why Ferguson is way more than simply "a physio who loves swimming." Since retiring from competitive sport, the former South African team swimmer has become a passionate campaigner for ocean conservation in KwaZulu-Natal.
"When I was travelling in Hawaii I fell in love with the ocean. I used to be a competitive swimmer, but soon after I retired I was reading Lewis Pugh's book and that inspired me to do something with swimming. I wanted to do something big enough so it would create awareness, so I could do something meaningful. I wanted to do something that had never been done before so I could have a platform to speak out."
Her desire to have a platform to showcase her passion for conservation has led her to a long list of impressive open-water swimming achievements, including the first circumnavigation swim around Easter Island. That 60km effort in Polynesia earned Ferguson a nomination for the 2019 World Open Water Swimming Performance of the Year.
In 2017 Ferguson also became the first African female to swim the 42 km Kai'wi channel between Oahua and Molokai and she is currently halfway through a mammoth swim from Durban to Cape Town.
Ferguson is hoping the Ardagh Glass Packaging World Oceans Day Swim will cause participants and the public at large to join her fight for a cleaner, healthier ocean.
"We have just become so disconnected from the ocean, and use it as a rubbish dump. We need to get people to connect again, especially in Durban. Tourism is important to Durban and with that in mind we want to highlight why it is important to protect the ocean. It has been so badly hit over the last two years that we need to come together as a united group to show why we want to fight to protect it."
The funds raised by the event will exclusively be used for education programmes and projects run by Breathe, a conservation non-profit organisation registered by Ferguson primarily to educate people about oceans and plastic pollution.
Entries for the Ardagh Glass Packaging World Oceans Day Swim are at roag.org and more information about Breathe can be found at breatheconservation.org