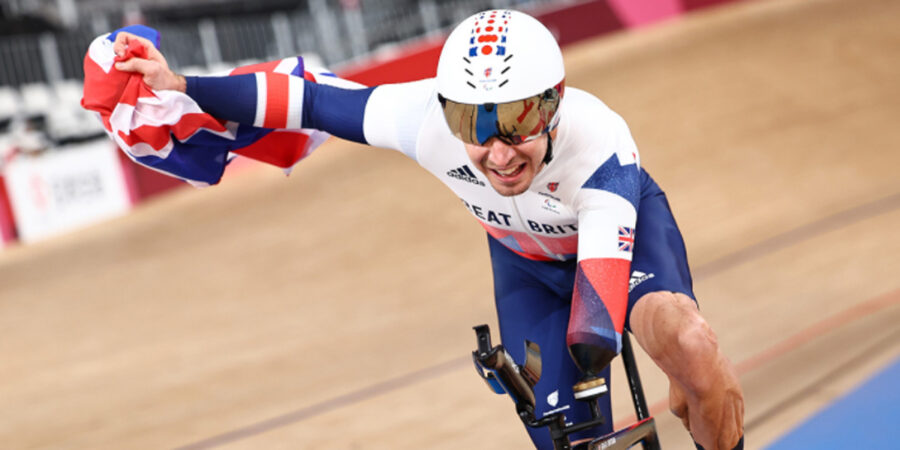 South African Afghan Vet Wins Gold for Britain at Tokyo Paralympics
South African expat Jaco van Gass has won Gold for Great Britain at the Tokyo Paralympics in Japan today. The former soldier won the C3 3000m Individual Pursuit… and broke a World Record. After racing to victory in the velodrome, the humble athlete – who grew up in Middelburg in Mpumalanga – deflected the glory […]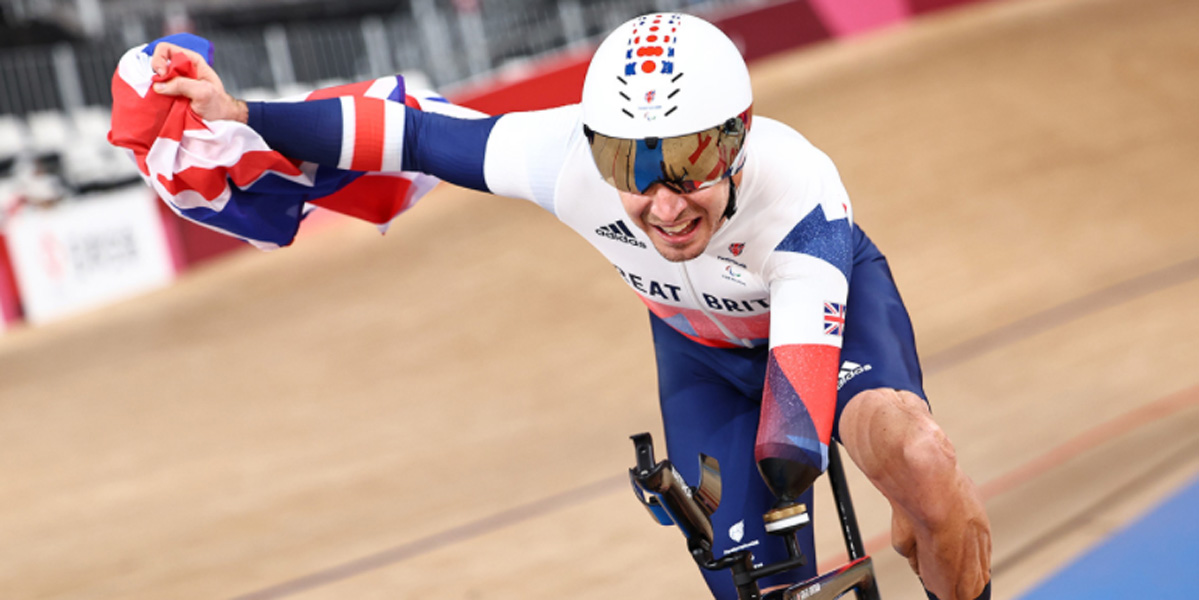 South African expat Jaco van Gass has won Gold for Great Britain at the Tokyo Paralympics in Japan today. The former soldier won the C3 3000m Individual Pursuit… and broke a World Record.
After racing to victory in the velodrome, the humble athlete – who grew up in Middelburg in Mpumalanga – deflected the glory onto his British team mate, Finlay Graham, who came second in the race:
"All the praise goes to little Fin, he pushed me really hard. 3:19 was my aim and then he rode it, so I had to recalculate and go faster!

"He pushed me really hard in the final. I was on my last legs to be very honest. He's ridden fantastically and is a great team-mate."
Finlay (21) had broken the record during his qualifying ride, so Jaco – who turned 35 on Friday – said he had to go faster. His passion and determination led to him winning in a  time of 3:17.593, breaking the original record by almost nine seconds.
Jaco, who still likes to train part of the year in South Africa, said: "This record was a big aim for me for a very long time. I needed to push this boundary further and further."
It was a brilliant win for Jaco, who lost his left arm during his second stint on tour in Afghanistan for the British army. This is Jaco's first Paralympic Games… and winning Gold was his dream. He'll be competing in five events for Britain, and says:
"I served my country within the armed forces… so to actually wear that flag on your chest or on your shoulder once again, it's a great honour for me."
It was Jaco's dream to join the British Armed Forces that saw him leave South Africa in 2006, at the age of 20. He joined the Parachute Regiment, but during his second tour of Afghanistan in 2009 he sustained life-changing injuries when he was hit by a rocket propelled grenade after an intense 45-minute fire fight.
According to his website: "The injuries he sustained included the loss of his left arm at the elbow, a collapsed left lung, shrapnel wounds to his left side, punctured internal organs, blast wounds to upper thigh, a broken tibia and a fractured knee. Jaco had 11 operations and intense rehabilitation and incredibly, he survived."
His career dream of being in the army was over. But his life was not. Instead he made new dreams. He became a first-class downhill skier, and a multiple marathon runner, completing the New York Marathon and the Safaricom Half Marathon in Kenya.
He has overcome massive challenges, climbed mountains figuratively and physically (narrowly missing Everest's summit because of the weather) and joined Prince Harry on a record-breaking trek to the North Pole with other wounded soldiers.
Quite simply, Jaco is an inspiration and is living his best life. He describes himself as an athlete, speaker and adventurer. He inspires others to reach new goals and adapt to change.
He's a National Champion Cyclist for Great Britain and has competed several times at the World Championships for the GB Para-Cycling team. And now he's a word-record breaking Paralympic Gold medallist.
Speaking from Japan, Jaco told the Paralympics GB website:
"At this very moment in time, this at the top. It's the best thing I've done.

"I have done some amazing stuff and they all have their difficulties and today was very tough. This is definitely up there."
On Twitter, Jaco said simply: "GOLD ? Thank you so much to everyone for all your support!! More to follow but for now, thank you!!"
On the eve of the Paralympics, his sister (who is also an expat, although living in the USA), said:
"I have been waiting for this moment for the longest time, and it's finally here.
My heart is bursting with PRIDE. If there is one person deserving of this honour, to represent a country at the Paralympics, it's YOU! Jaco – I have seen you fight from the first moment you woke up in hospital after your accident and grow into who you are today. You never backed down, you never gave up … You had moments of doubt, but you're also only human. You took on challenges most people would be afraid to even think of, you faced many problems and a long road to recovery, and literally conquered mountains along the way. You inspire me and so many others to live life to the fullest, to give 100% in our efforts and do it all by being humble.
You got given a second chance and man – did you make the most of it !!!
I can't wait to cheer you on in every race. Wishing we could be there, next to the track, seeing you reach your FULL potential and competing at the Paralympics, with the best of the best !! Who would have ever thought ???
You have worked SO hard, given up a lot and made that extra effort – GO and be the BEST YOU, we are already so proud!
I ❤️ you always xxxx"
Round numbers fans: @jacovangass and @FinGparacyclist just won our 1799th and 1800th summer Paralympic medals!#ImpossibleToIgnore pic.twitter.com/0L1Kau6Q5q

— ParalympicsGB (@ParalympicsGB) August 26, 2021
WHAT A RACE

🥇 @jacovangass takes it!

GOLD in the C3 Individual Pursuit #ImpossibleToIgnore pic.twitter.com/dF3KsC97kB

— ParalympicsGB (@ParalympicsGB) August 26, 2021
First @paralympics ✔
World record ✔
Gold medal ✔

The magnificent @jacovangass! 🥇#ParalympicsGB#Tokyo2020 pic.twitter.com/jrzV3YBNu6

— British Cycling (@BritishCycling) August 26, 2021
Tomorrow the #Paralympics2020 start, so there's never been a better time to announce our new #JMWCyclingAmbassador: the cyclist primed to make his Paralympian debut in no less than 5 events, @jacovangass. pic.twitter.com/H8FlaTBGLx

— JMW In Your Corner (@JMWInYourCorner) August 23, 2021