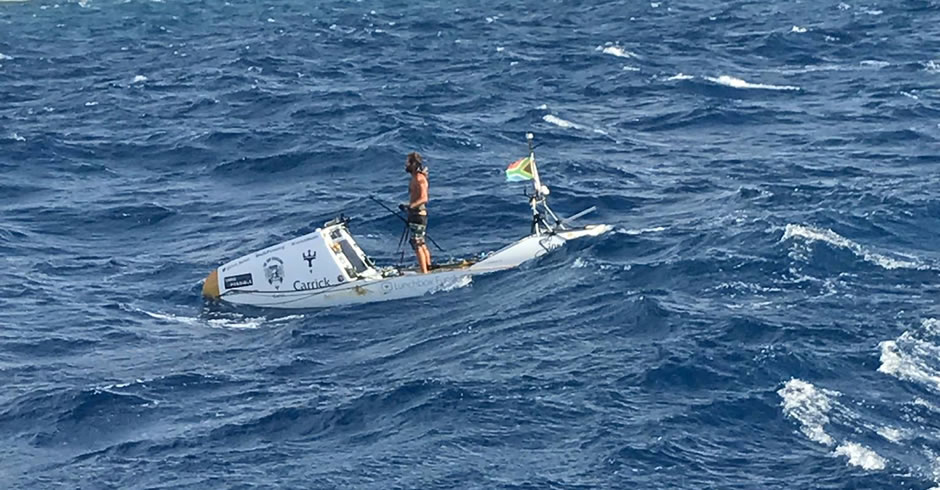 South African Completes Record-Breaking Solo SUP Journey Across Atlantic
South African stand-up paddle boarder Chris Bertish has successfully completed his incredible record-breaking journey – alone – across the Atlantic. His wife was there to greet him… with a South Africa flag of course! (See video below.) The 42-year-old paddled into English Harbour, Antigua, on Thursday after his epic 93-day solo trip across the ocean. In […]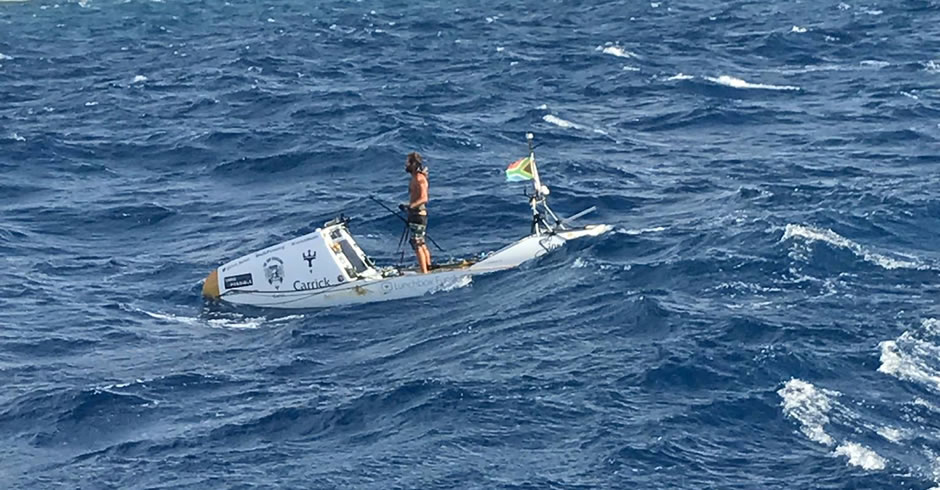 South African stand-up paddle boarder Chris Bertish has successfully completed his incredible record-breaking journey – alone – across the Atlantic. His wife was there to greet him… with a South Africa flag of course! (See video below.)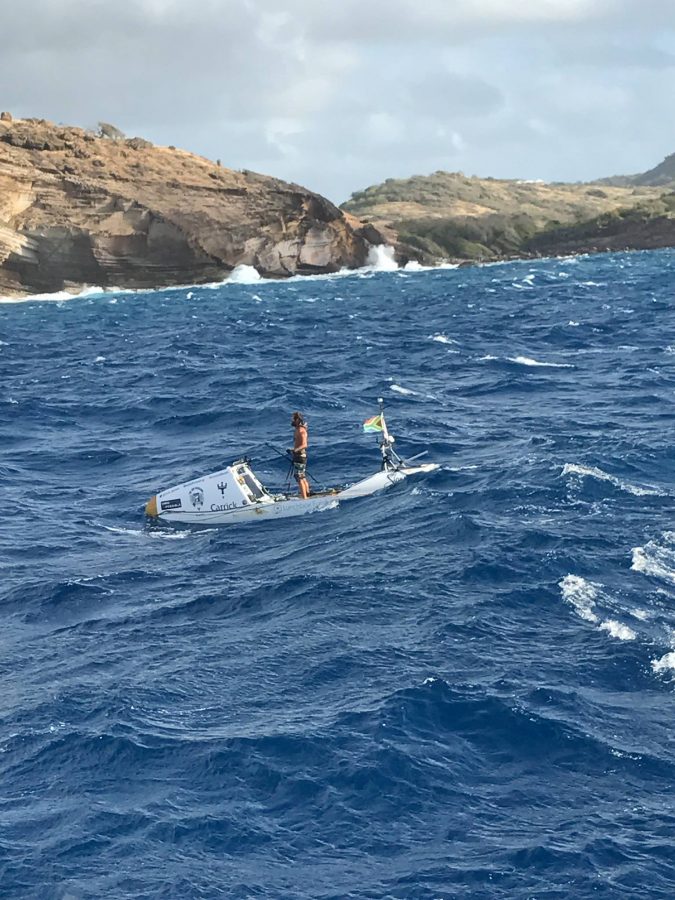 The 42-year-old paddled into English Harbour, Antigua, on Thursday after his epic 93-day solo trip across the ocean.
In his final captain's log, at 14h00 South African time, he wrote: "Full Circle! now do you believe in I'mPossible!"
He calculated he had made over two million strokes to get there, and raised over R6.5-million so far… with another R5.6-million expected in Gala dinners on his return.
He broke three world records with this latest epic feat… and most importantly has changed the lives of millions of South African kids over the next two decades. The money raised will build at least five schools, feed and educate thousands of children with The Lunchbox Fund, and pay for life-changing cleft lip and palate surgeries.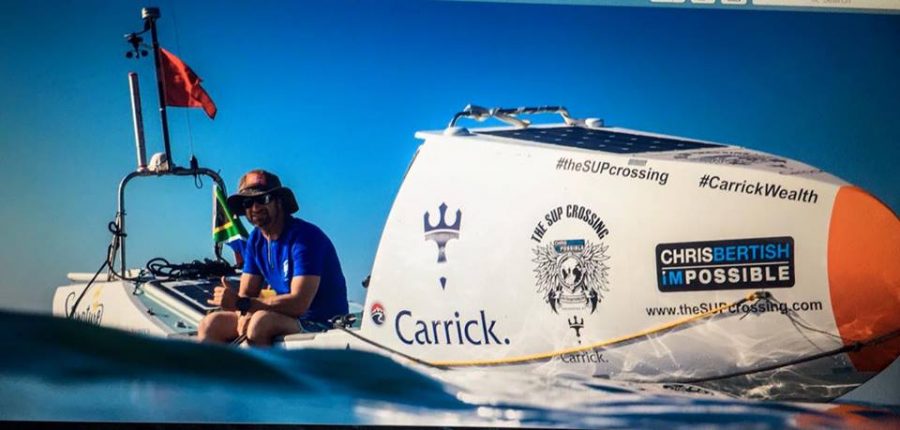 Chris wrote: "It took everything I had for over 5 years, just to get this project up… and myself to the start line in Morocco after building the Impifish for this specific goal and purpose, in England!
"Then it took every fibre in my being to get through each and every day and every never ending night…"
He said quitting was never an option. It was his duty, his "legacy project", to complete this for the SA children and to inspire the world and make people think of what's possible in their lives.
His parting message in the final log is: "Since I was very little I was told by people… You can't do this or that's Impossible! Right from being too small to win running races, being too small to windsurf at 6yrs old or too young to slalom ski at yrs old… but I did…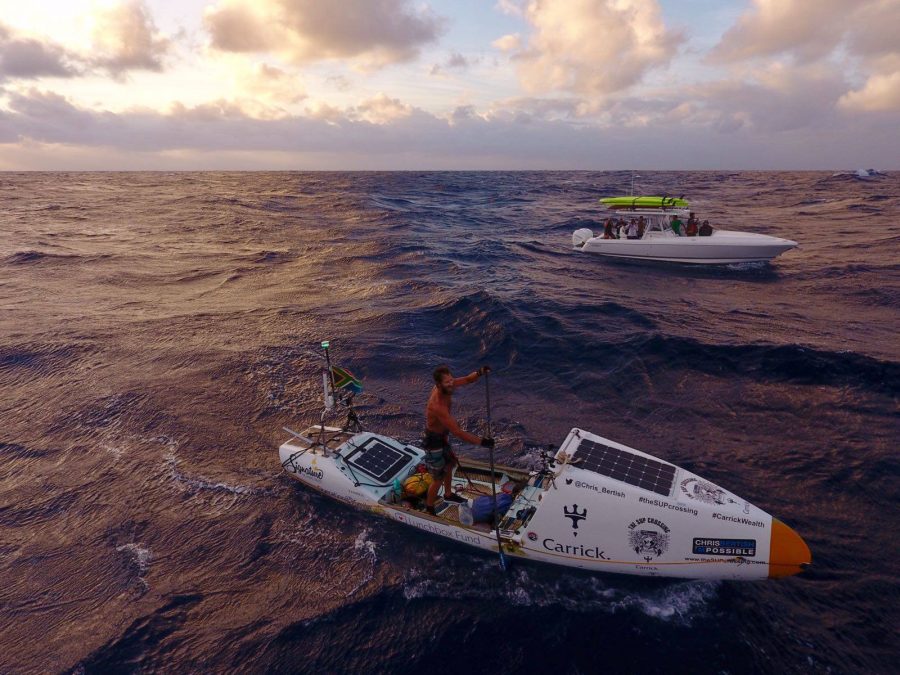 "As I got older the challenges by people were the same, saying what I couldn't do or was impossible, they just got bigger…"
But again he did, always achieving the 'impossible' – the big wave surfer paddled into Jaws in 2000, surfed a 60ft wave on an 8,8ft board in 2001, won the Mavericks big wave event in the biggest waves ever in 2010, SUP paddled a distance of 71 miles open ocean in 12 hours in 2013… and has now paddled across the Atlantic in 2017 (over 7,500 km).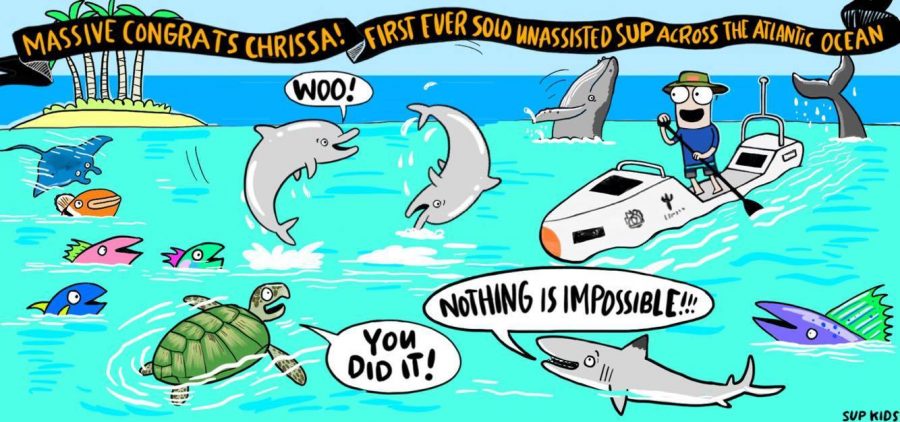 Chris uses visualisation in all aspects of his life.. and encourages others to do so. Today's completion, for instance, is a day he had already lived over 350 times before.
"It's like seeing the future before it happens and then creating it!"
He says: "If you believe you can, you can & if you believe you can't, you won't… So be careful what you think… You are your thoughts and your thoughts become your actions and your reality!"
If Chris has inspired you, please consider donating and helping the kids of SA:
www.thesupcrossing.com/donate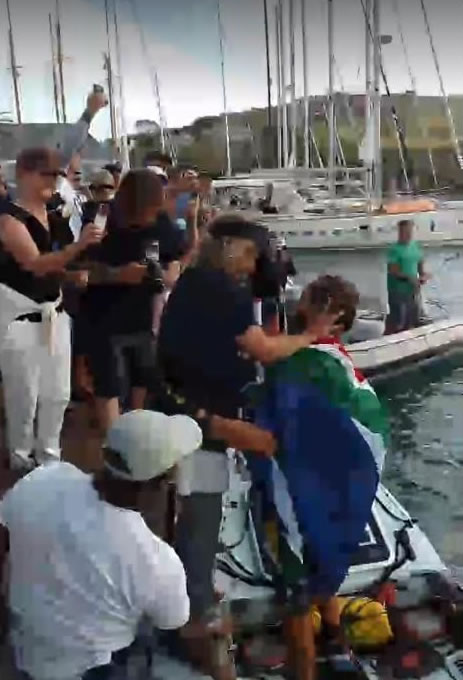 The last 72 hours were apparently amongst the most difficult, largely due to the weather… but we'll have to wait for his book later this year – "Going the Distance" – to read the full story!
Watch Chris Bertish complete record-breaking solo SUP Atlantic crossing
Chris Bertish's wife wraps the South African flag around him at around 17'38″…