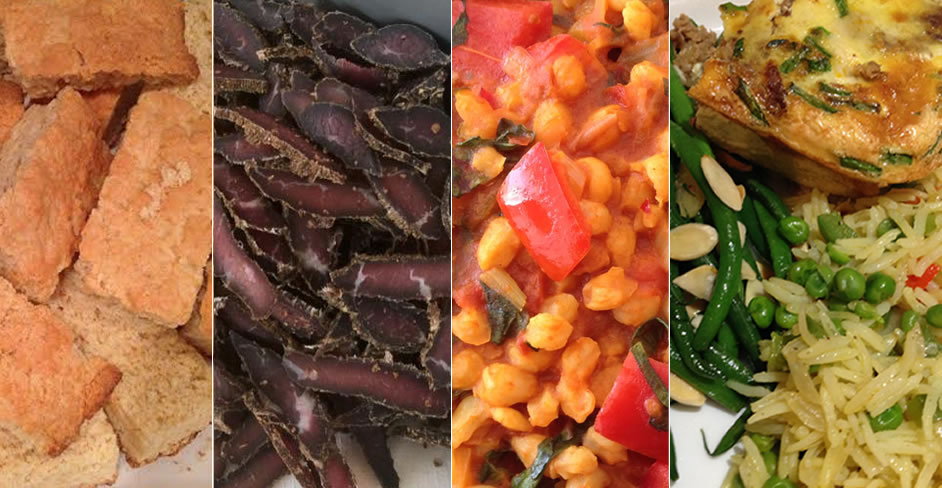 The Lekker-ist South African Recipes for a Taste of Home…
Here's a delicious collection of South Africa's fabulous and unique recipes for the #ProudlySouthAfrican at home and far away who'd like to celebrate their heritage this weekend! Or any weekend for that matter… [vc_button title="1″ color="default"] Milk Tart There is nothing like a proper homemade South African milktart (melktert in Afrikaans). Quick and easy for tea […]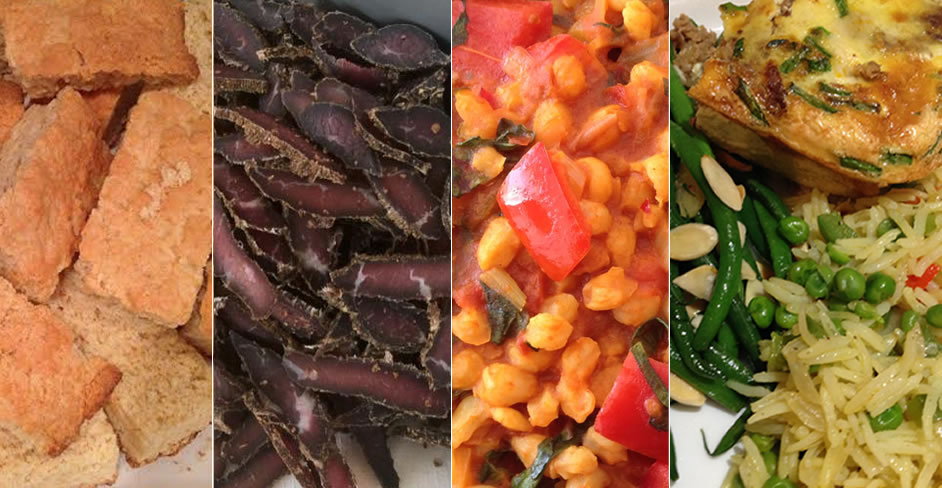 Here's a delicious collection of South Africa's fabulous and unique recipes for the #ProudlySouthAfrican at home and far away who'd like to celebrate their heritage this weekend! Or any weekend for that matter…
[vc_button title="1″ color="default"] Milk Tart
There is nothing like a proper homemade South African milktart (melktert in Afrikaans). Quick and easy for tea or dessert! And it's so South African it has its own National Day – 27th February!
[vc_button title="2″ color="default"] Rusks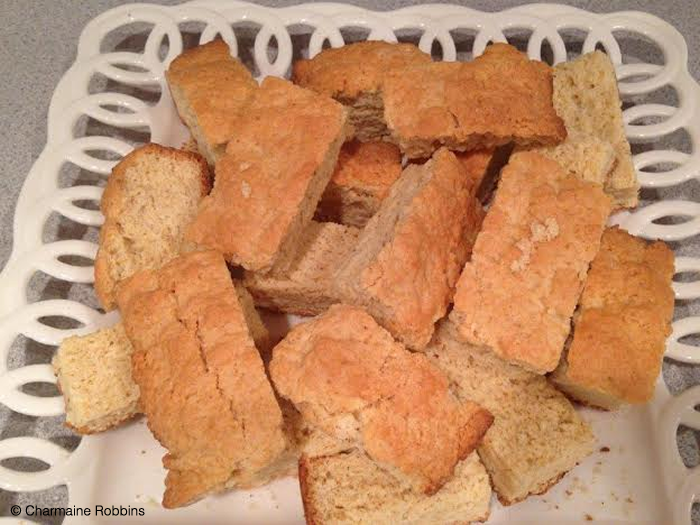 Buttermilk rusks are always a winner, especially when dunked in tea or coffee! While South Africans around the world yearn for and enjoy the well known Ouma Rusks,there's something a bit special about home made rusks. For those not in the know, rusks are kind of like biscotti, and a much loved South African treat.
View the Rusk Recipe | View the history of Ouma Rusks
[vc_button title="3″ color="default"] Bobotie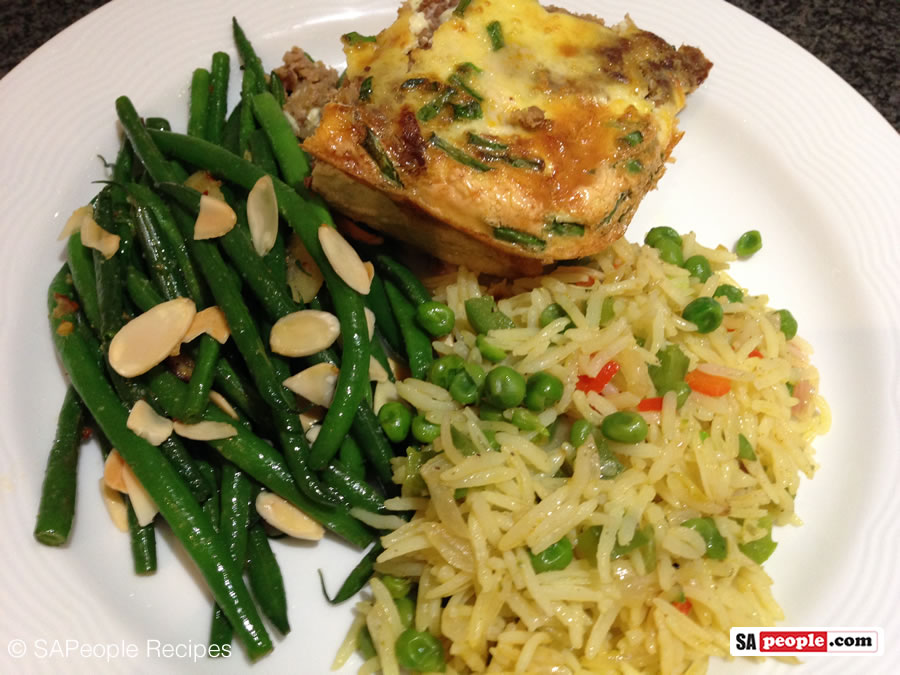 Bobotie, is a South African dish (considered a national dish by many!) consisting of spiced minced meat baked with an egg-based topping. This traditional bobotie recipe is sure to impress.
[vc_button title="4″ color="default"] Pumpkin fritters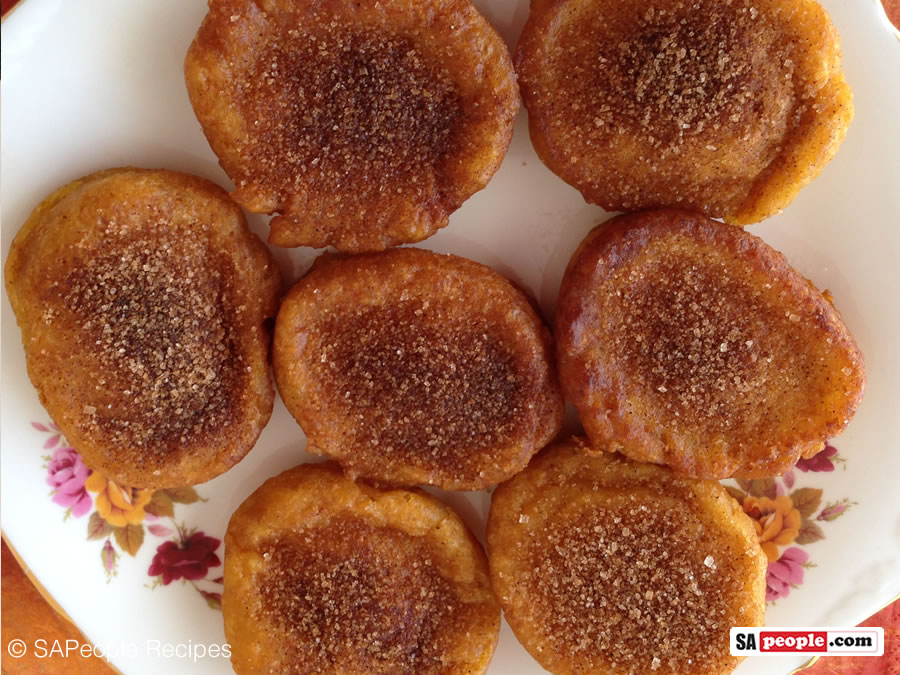 Pumpkin fritters – or Pampoen koekies in Afrikaans – are delicious for breakfast or dessert and it's so quick and easy to make!
View the Pumpkin Fritter Recipe
[vc_button title="5″ color="default"] Snoek Pate
With so much snoek in the Cape waters, few tastes capture Cape Town as tastefully as smoked snoek pâté.  It makes it a common dish for those living in and around Cape Town and along the coast. Usually best eaten with crackers or melba toast!
[vc_button title="6″ color="default"] Curried Samp and Beans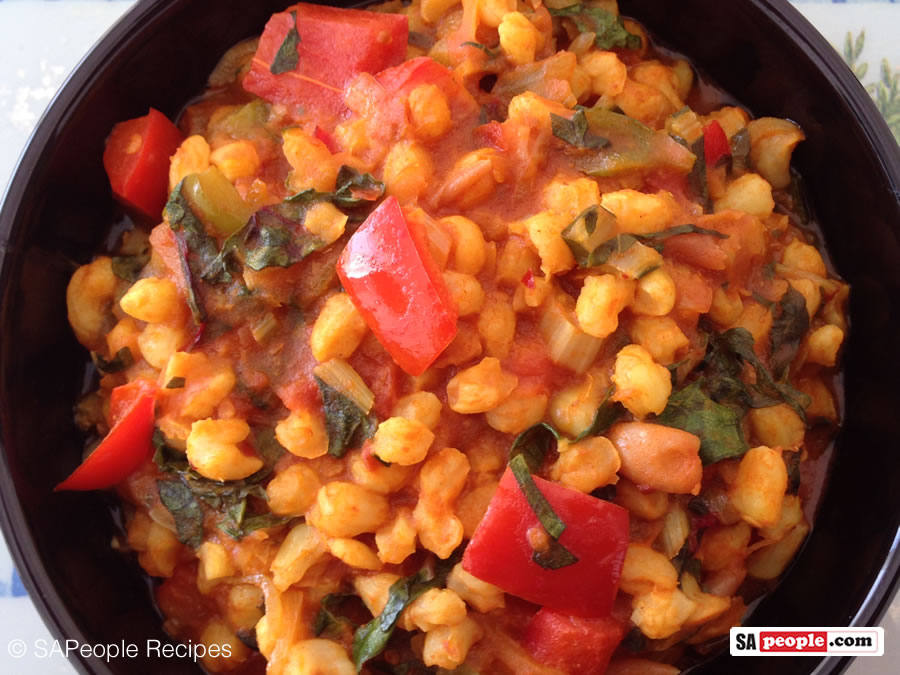 Samp and Beans are made from crushed dry maize/corn kernels (a.k.a. samp) and slowly cooked sugar beans. The aroma that fills a kitchen as it's cooking brings home cherished childhood memories for many South Africans. It was one of former President Nelson Mandela's favourite meals. Samp and Beans were traditionally eaten in South Africa by Zulu and Xhosa people (who call it isistambu and umngqusho, respectively). Today it's become so popular (and makes a great comfort food!) that it's now pre-packed and mixed for easier preparation. It can be served as a starter, side dish or main meal. Some keep it simple and others love to mix in chillies or curry. You can add more flavour with meat (like lamb) and gravy. South Africans around the world love the meal for the memories it brings them of 'home'. Apparently it's known as 'hominy' in the USA, 'makande' in Tanzania and of course in Afrikaans it's called 'Stamp en Boone'!
View the Curried Samp and Bean Recipe
[vc_button title="7″ color="default"] Biltong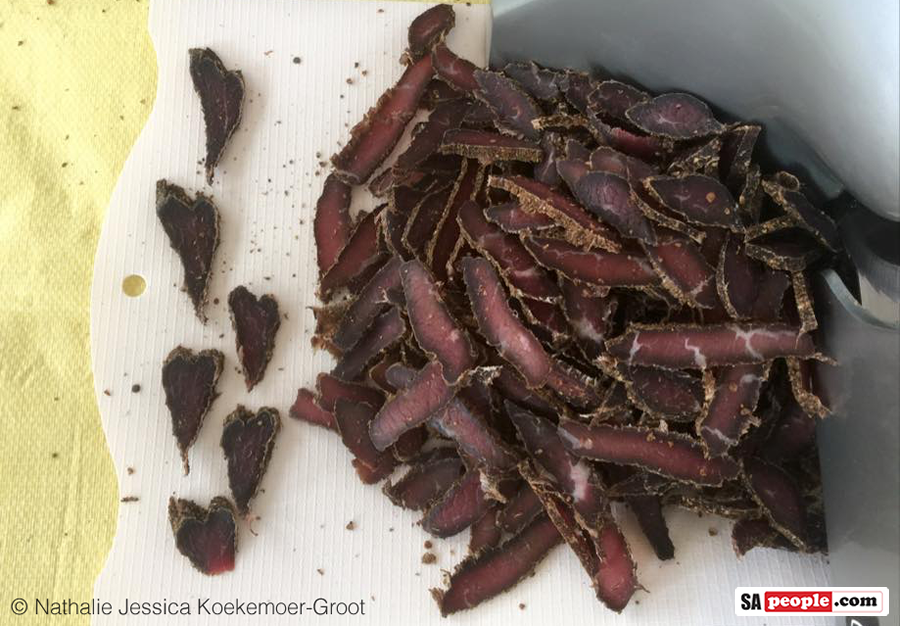 For everyone far from home who misses this South African classic. (For the non-South Africans, It is an air-cured meat marinated in vinegar and spices.) You can use many different types of meat – from beef through to game meats and ostrich.
[vc_button title="8″ color="default"] Vetkoek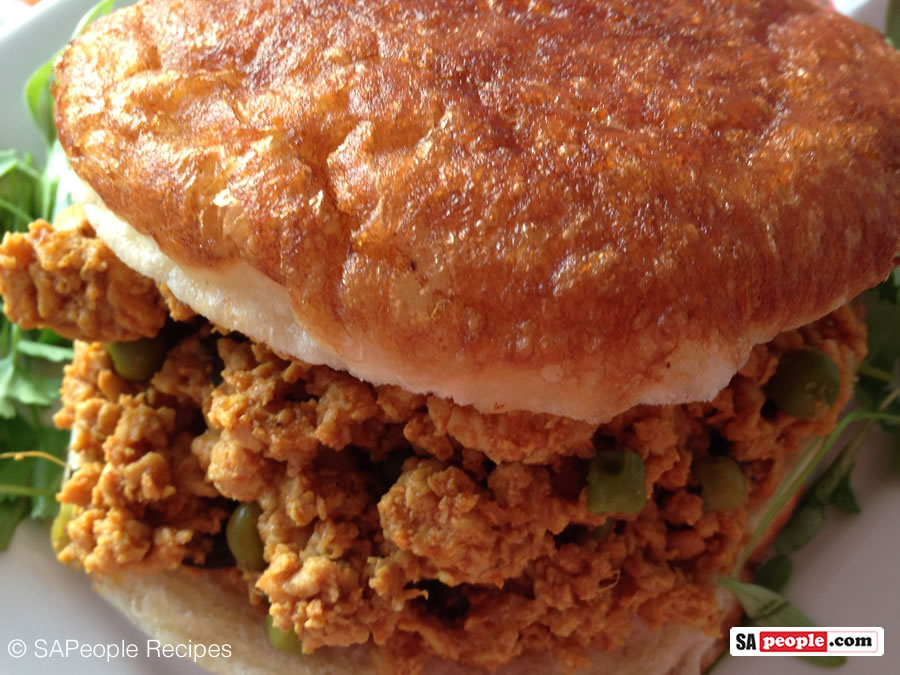 Vetkoek – which literally means 'fat cake' in Afrikaans – is a proudly South African pastry. The 'vet' part of its name probably comes from the fact that it's deep-fried in cooking oil ('fat')! Vetkoek is a dough which is light and crisp on the outside, whilst soft and bread-like on the inside. It can be served with deliciously cooked mince (ground beef)…or turned it into a dessert with wallops of syrup, honey or jam and cheese. In this version SAPeople's chef extraordinaire Faz has added chilli and chives. Feel free to make it plain and serve with mince, chicken or vegetables.
[vc_button title="9″ color="default"] Rooibos Infused Fruit Cake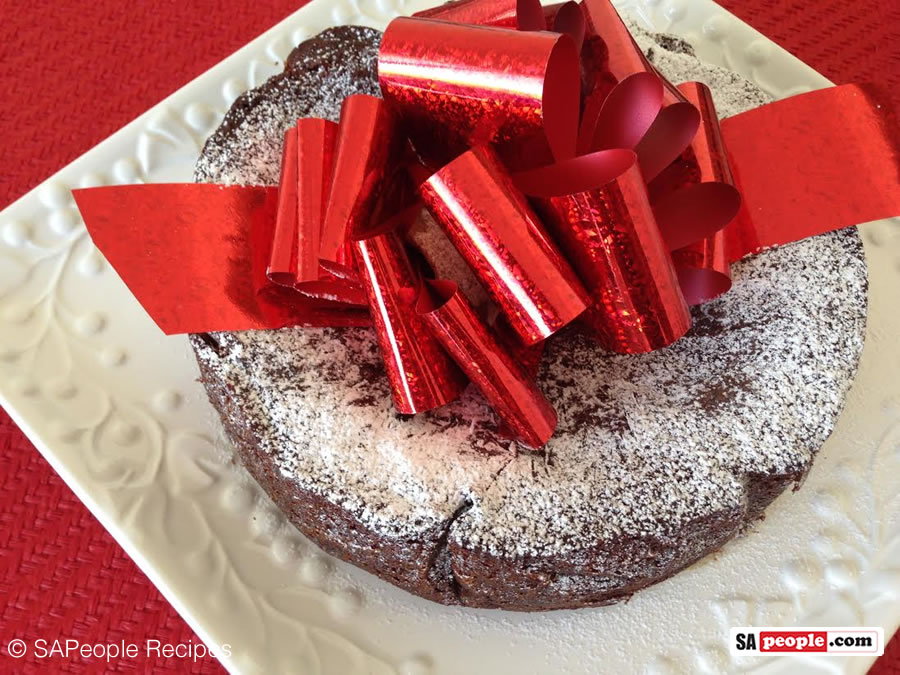 This fruit cake combines Rooibos tea (which ever good South African loves!) with a fruit cake mix to make a seriously delicious cake. Perfect for Christmas or any memorable occasion like celebrating our Heritage!
View the Rooibos Infused Fruit Cake Recipe
[vc_button title="10″ color="default"] Traditional Malay Koeksisters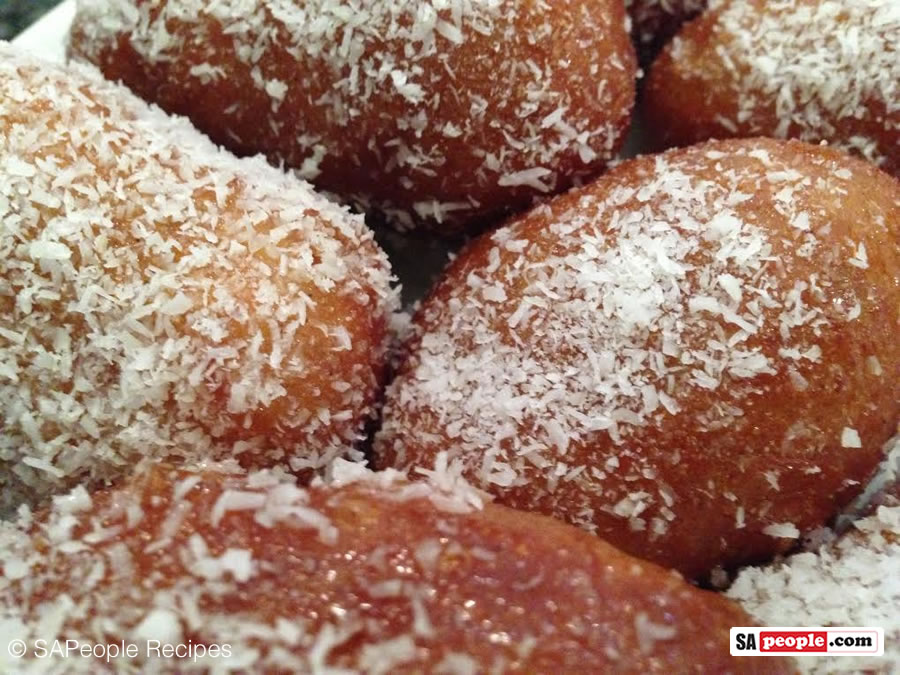 These traditional sticky spicy treats are so yummy! This recipe was one that Faz's grandmother used to make when she was a little girl. It's taken Faz a while to perfect…but now it's so comforting on those cooler Sunday mornings!
[vc_button title="11″ color="default"] Bunny Chow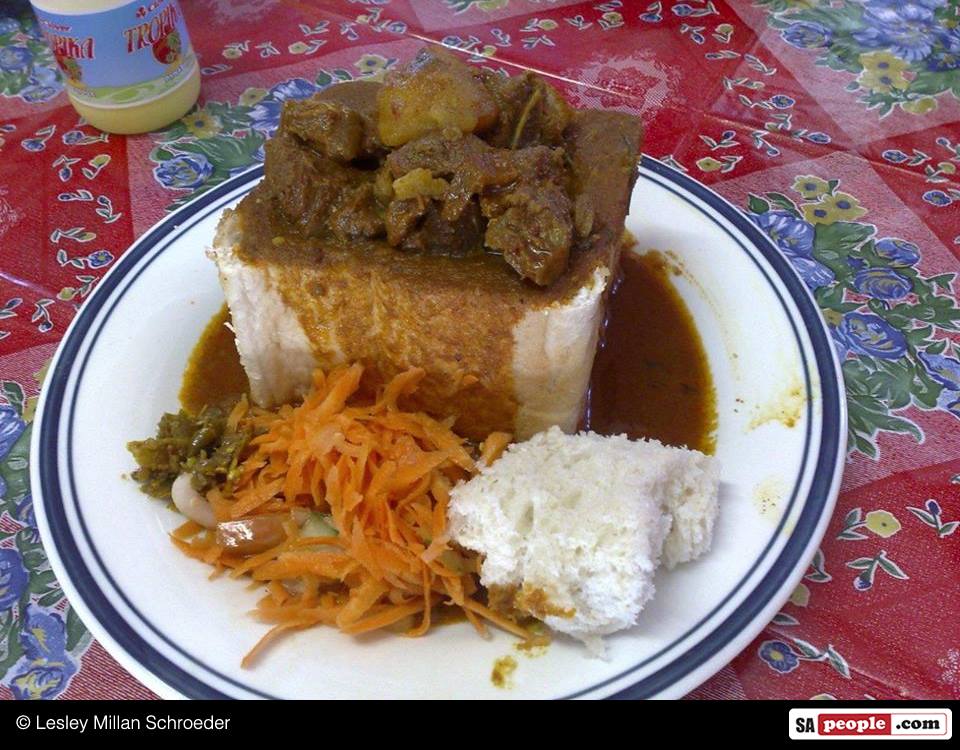 Bunny Chow has become one of Durban's most famous exports! It's usually called a 'bunny' and brings back youthful memories for many Durbanites who used to stop for a bunny chow on their way home from late night clubbing. A bunny is basically made from half a loaf of bread (with the inside scooped out and kept to dip in the gravy). The hollow loaf is then filled with delicious authentic Indian curry – made from either Lamb Mutton or Vegetables. Beef, chicken or mince can also be used.
View Durban's Famous Bunny Chow Recipe | View the Vegetable Bunny Chow Recipe
[vc_button title="12″ color="default"] Braai Pie
For all those leftovers…SuzelleDIY shows us how…
View more about Suzelle DIY and the Braai Pie Video