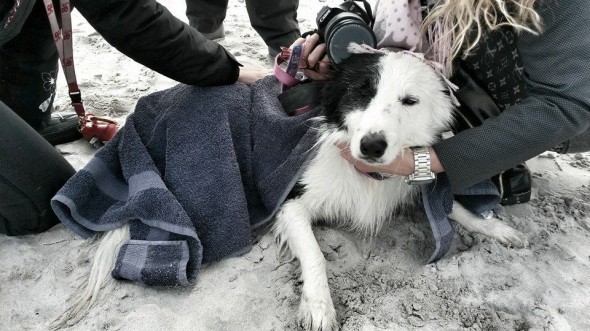 Kitesurfing Heroes Rescue Dog in South Africa
On Thursday I witnessed three kite-surfers risk their lives to save a dog that was caught by the waves and no longer able to paddle back to the shore in Big Bay, South Africa… This beautiful Border Collie had swum out, realised he couldn't get back to shore, and then managed – after a long struggle in these […]

On Thursday I witnessed three kite-surfers risk their lives to save a dog that was caught by the waves and no longer able to paddle back to the shore in Big Bay, South Africa…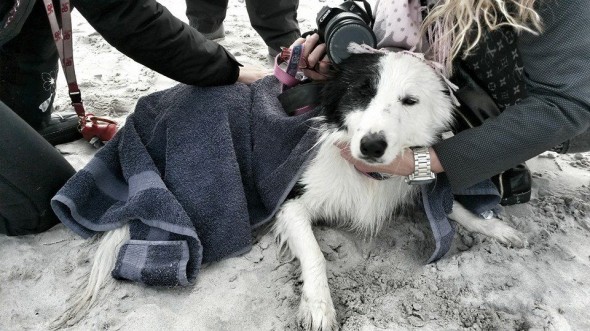 This beautiful Border Collie had swum out, realised he couldn't get back to shore, and then managed – after a long struggle in these rough waves – to get himself on to the nearest rocks in the bay to find some shelter. But he was still surrounded by the ocean…with the tide coming in.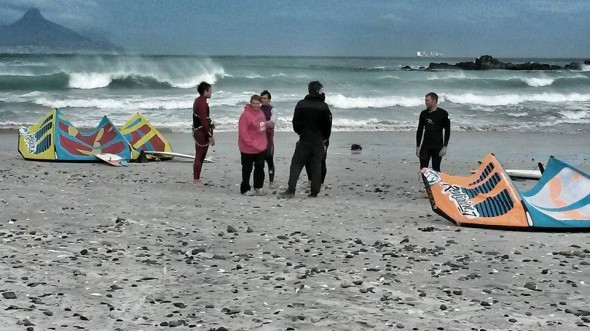 And then, thank goodness, the kite-surfers spotted him and managed to weave through the waves to get on to the rocks as well…where they rescued the dog and took him back to shore on their board, carrying him for the final few metres.
To me, they are all heroes…the surfers for saving the dog's life at the risk of their own; and the Border Collie for holding on so long and then trusting and allowing the humans to take him on the surfboard and swim together to the shore.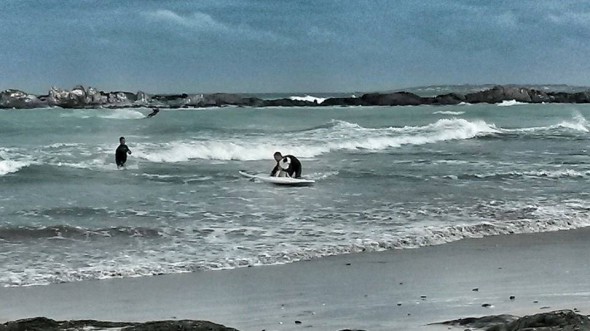 As far as I could see, the doggie is okay! He had some wounds on his hind legs, but he was able to walk…although the poor baby couldn't stop shaking all over.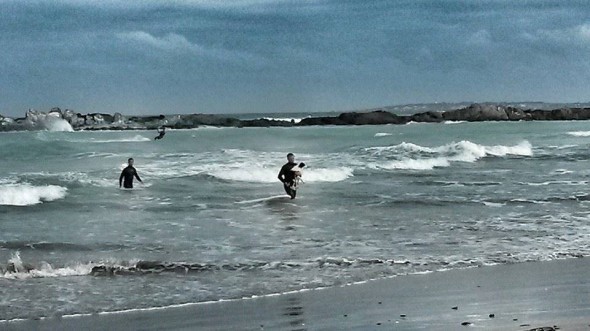 When I left the beach he was being taken to the vet for a check-up, and after that to the SPCA…and then hopefully returned to his (also unknown) 'parents'.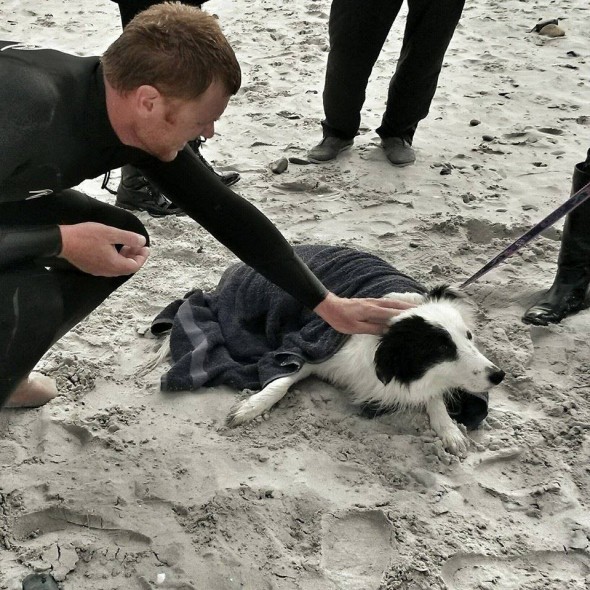 Super grateful he was rescued and is back on land safe and sound!
Word and Photos by Corinne Gans
UPDATE Saturday 26 July, 2014, 5.25 pm : According to reports the owner arrived at the same time as the SPCA. Apparently the dog had escaped out of the gate and was then run over…and ran to the beach with a damaged leg and in terror. Thank you Samantha Chatham for the update and, as Samantha says, "well done to everyone for a happy ending!"