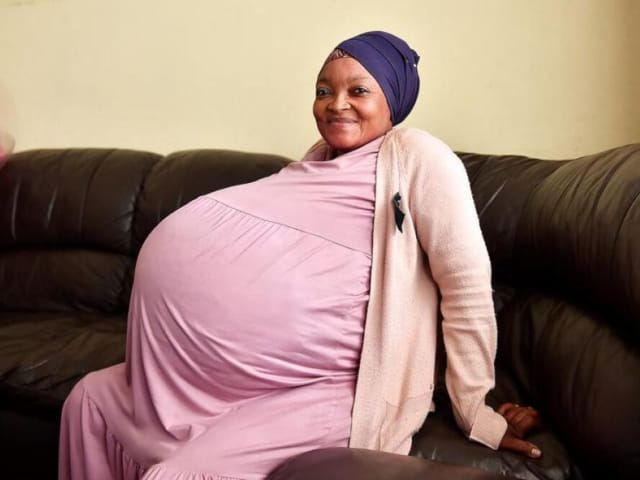 UPDATE: South African Woman Who Allegedly Gave Birth to 10 Babies Was Not Pregnant
A South African woman who had reportedly broken a world record by giving birth to 10 babies, the world's first Decuplets, apparently made it up. According to Pretoria News, Gosiame Thamara Sithole (37) gave birth to the children in a Pretoria hospital on 7 June. UPDATE 18 June 2021: It appears this story – which […]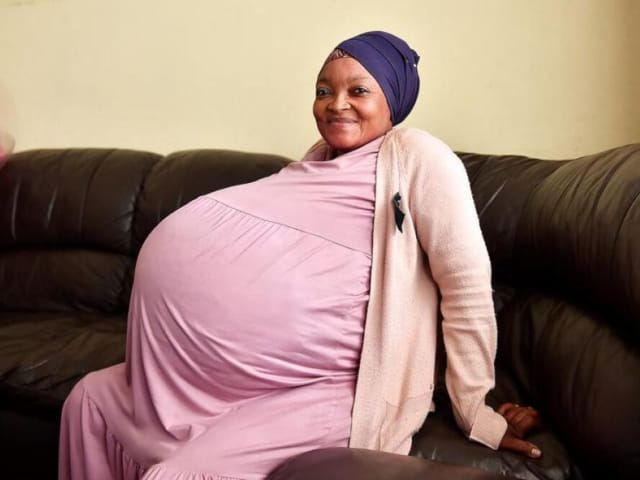 A South African woman who had reportedly broken a world record by giving birth to 10 babies, the world's first Decuplets, apparently made it up. According to Pretoria News, Gosiame Thamara Sithole (37) gave birth to the children in a Pretoria hospital on 7 June. UPDATE 18 June 2021: It appears this story – which gripped the nation, and made worldwide news – was a hoax, and the Tembisa 10 mom was not even pregnant. She is currently being held in hospital for psychiatric evaluation.
A new record had been set just a month ago, in Morocco, where a 25-year-old woman (Halima Cissé) from Mali gave birth to nine babies (nonuplets).
Ten babies have been conceived before. For instance, in December 2013 a woman in India gave birth to (miscarried) 10 babies at the same time, but sadly none survived. They were only 12 weeks old.
Gosiame's husband Teboho Tsotetsi told Pretoria News after the alleged birth: "It's seven boys and three girls. She was seven months and seven days pregnant (29 weeks). I am happy. I am emotional. I can't talk much. Let's talk again in the morning please." (UPDATE: Teboho has since admitted that he doesn't believe there are any babies and that all his information came from the mother.)
Gosiame – a retail store manager who lives in Tembisa Township in Ekurhuleni – already has twins, aged six, and claimed she used no fertility treatment to fall pregnant with the 10!
During her alleged pregnancy, after discovering she may give birth to octuplets, she claimed: "I am shocked by my pregnancy. It was tough at the beginning. I was sick. It was hard for me. It's still tough but I am used to it now. I don't feel the pain anymore, but it's still a bit tough. I just pray for God to help me deliver all my children in a healthy condition, and for me and my children to come out alive. I would be pleased about it."
Her partner, who is currently unemployed, said: "I could not believe it. I felt like one of God's chosen children. I felt blessed to be given these kinds of blessings when many people out there need children. It's a miracle which I appreciate. I had to go do my own research on whether a person could really conceive eight children. It was a new thing. I knew about twins, triplets and even quadruplets. But after I found out that these things do happen, and saw my wife's medical records, I got even more excited. I can't wait to have them in my arms."
In 2009, Nadya Suleman made international headlines when she gave birth in 2009, in the US to eight babies (octuplets) who survived.
Prior to that, South Africa's famous Rosenkowitz Sextuplets were the first known set of six babies to survive infancy after they were born on 11 January 1974.
What are 10 babies born at the same time called? Decuplets.
Multiple births are referred to as: twins (2), triplets (3), quadruplets (4), quintuplets (5), sextuplets (6), septuplets (7), octuplets (8), nonuplets (9)… and decuplets for 10 babies born at the same time.
Super Twins (or Superfetation) refers to when twins are fertilised at separate times, days or weeks apart. This is also extremely rare with only 14 documented cases in the world. The most recent Super Twins were born in the UK this year, after being conceived three weeks apart.