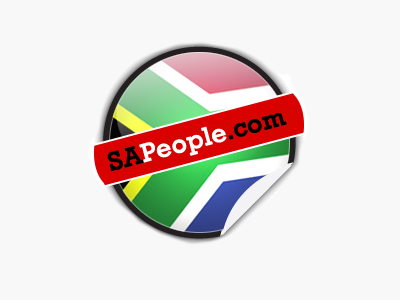 South Africans are SHOUTing
It's just two months since SHOUT was launched, and already the anti-crime movement is set to make its first cheque handover at the end of June. Proving that South Africans can SHOUT against crime and make a difference! "SHOUT's message has hit all the right notes with South Africans and their unprecedented response is beginning […]

It's just two months since SHOUT was launched, and already the anti-crime movement is set to make its first cheque handover at the end of June. Proving that South Africans can SHOUT against crime and make a difference!
"SHOUT's message has hit all the right notes with South Africans and their unprecedented response is beginning to bear fruit. We are hoping to make the first presentation, to assist in the fight against crime, shortly," the SHOUT Foundation said in a statement.
SHOUT is led by prominent SA musos, artists and celebs. Following the murder of music legend Lucky Dube, musician Danny K and kwaito star Kabelo felt that something needed to be done about the high levels of crime which South Africans endure every day. They founded the SHOUT Foundation, an anti-crime initiative which brought together 55 top SA musos and celebs to re-record the hit 80's single "SHOUT", by Tears for Fears.   The aim of the initiative is to empower South Africans to empower individuals to make a difference within their own area of influence and to provide a platform to voice their concerns. (See previous SHOUT article.)
The funding will go towards infrastructural and technological enhancements of crime fighting centres, which play a major role in the day to day operations of the South African Police Service, enabling them to intensify the fight against crime.
Other funding will be spent on additional navigational equipment for police vehicles, and ID tool machines which assist to identify criminals, through fingerprinting technology.  Funds will also be allocated to non-governmental organisations which play a vital role in crime prevention and victim support programmes, and the rehabilitation of convicted criminals.
According to the Chairman of the SHOUT Foundation, Yusuf Abramjee, SHOUT is ready to make the first donations: "Since launching the campaign and receiving revenue from the SMS campaign and SHOUT song downloads, there is a 60-day period before money donated through the SMS download mechanism filters through to SHOUT.  In addition to this, important auditing processes need to be completed and all donations need to be reconciled before they can be allocated in June," he says.
A mere ten weeks since its launch, the numbers show that South Africans are firmly behind the SA's artists and celebrities campaign for a safer nation.
The SHOUT single downloads to cellphones have exceeded all previous South African download records with over 48,000 recorded to date.
Over 110,000 fans have pledged their support for SHOUT on Facebook, with SA fans signing on at an average rate of 1,500 new fans per day during the first month. This is one of the fastest growing Facebook groups in South Africa.
YouTube has clocked almost 40 000 views of the video.
The SHOUT single reached number 1 on the 94.7 Highveld Stereo and 94.5 KFM Top40SA music charts.
In addition to the phenomenal response to the awareness phase of this initiative, Abramjee, who is also head of Crime Line, notes that there has been an enormous and positive response from the public, from companies and NGO's: "Crime Line has noticed a major spike in the number of tip-offs received since SHOUT was launched.  More feedback and information received from the public will assist in the prevention of criminal activity and increase the police's ability to apprehend suspected criminals."
It's this kind of SHOUTing that will translate into hundreds of thousands of rand which will go towards fighting the scourge of crime.  And with the confirmation that Pick n Pay has released 150,000 units of the CD single into their retail outlets, priced at R19.99, the Foundation hopes to raise even more for the cause in months to come.
TAKING SHOUT FURTHER
There have been numerous requests from international donors requesting facilities to make donations and these facilities are now available through the credit card donation method on the SHOUT website.
The huge demand for SHOUT branded merchandise such as T-shirts, wrist bands and bumper stickers will be met over the next few weeks.  Members of the public are encouraged to keep visiting the SHOUT website – www.shoutsa.com – to find out when and where these will be available.
The team of six SHOUT Trustees has spent much of the past month meeting with, and fielding offers of sponsorship, product and services from many interested parties, while hundreds of volunteers have enthusiastically offered their time in support of SHOUT.  The SHOUT team would like to extend its sincere appreciation to everyone for their overwhelming interest.
All the processes described above are being put in place to ensure the best interests of the Foundation are protected, which is critical to the future long-term success of this initiative.  "SHOUT is not just a six-week marketing campaign, but is rather a culture with a legacy, which will become a safer way of life for all South Africans," says Abramjee.
SHOUT trustees Danny K and Kabelo Mabalane, said: "The response is phenomenal and we thank the nation for all the support. We need to keep the momentum going and continue making our mark. "Let's continue uniting in the fight against crime and make our country safer," they added.
By SHOUTING out together, we can actively create and build a safe South Africa.
Visit www.shoutsa.com for more.