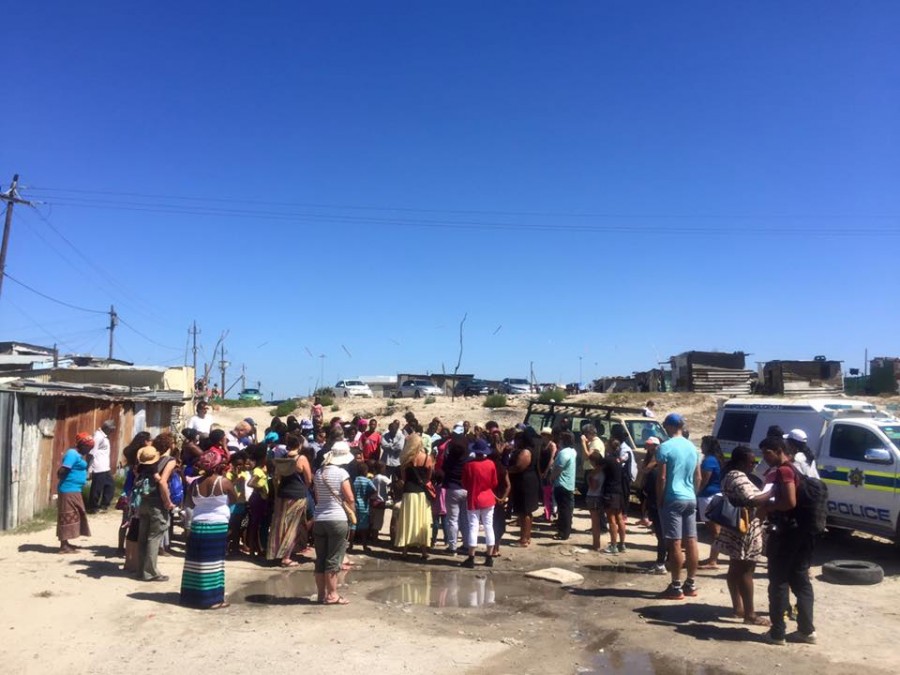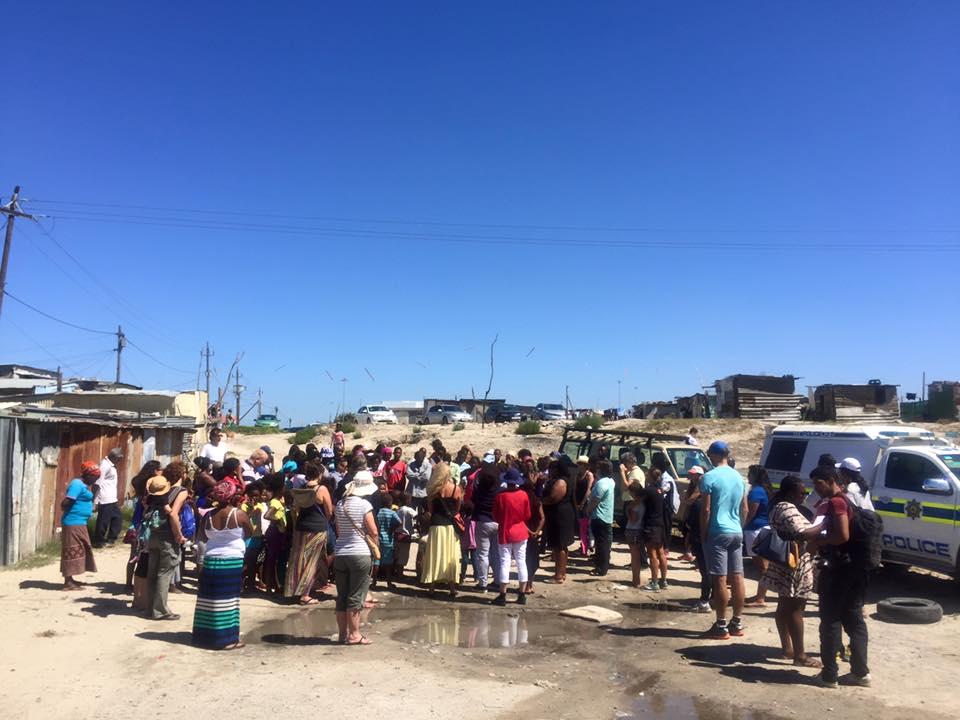 Support for Sinoxolo's Family Swells as Suspects are Arrested
Within days of a social media campaign being mobilised to raise awareness and show support for the family of murdered teenager Sinoxolo Mafevuka, two men – aged 21 and 26 – have allegedly been arrested in connection with the crime. Nineteen-year-old Sinoxolo was brutally raped and murdered two weeks ago in Khayelitsha, a township in the […]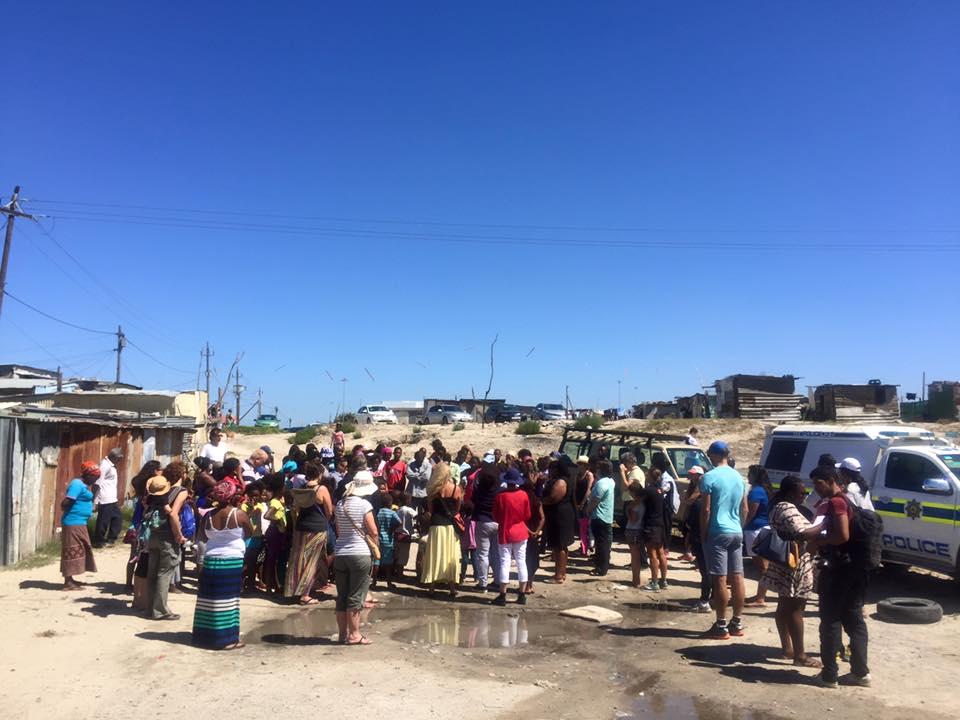 Within days of a social media campaign being mobilised to raise awareness and show support for the family of murdered teenager Sinoxolo Mafevuka, two men – aged 21 and 26 – have allegedly been arrested in connection with the crime.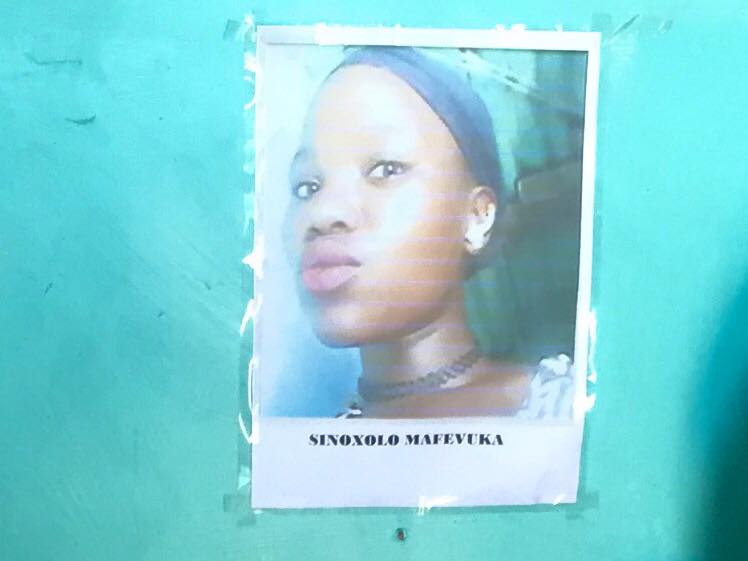 Nineteen-year-old Sinoxolo was brutally raped and murdered two weeks ago in Khayelitsha, a township in the Western Cape. Like many murders in South Africa, it didn't make the news… until the residents of Cape Town united in grief over the murder of 16-year-old Franziska Blöchliger who had been jogging in the ordinarily "safe" Tokai Forest when she was fatally attacked.
As one South African – Kerry Nelson – was talking to her partner Carl Wighard about Franziska's horrific death, he asked if she knew about that of Sinoxolo. The Khayelitsha teen had been found with her body bent over and her head and underwear shoved into a toilet bowl of the communal toilets she had to use in her area.
She hadn't…and that fact shocked her into action. She rallied to arrange a vigil for Sinoxolo, to raise awareness of the young South African woman's life and death, to show support for her family…and ultimately, as Kerry's campaign is gaining momentum, to do her utmost to make South Africa a safer place for all its people – black, white, young and old, and everyone else in between.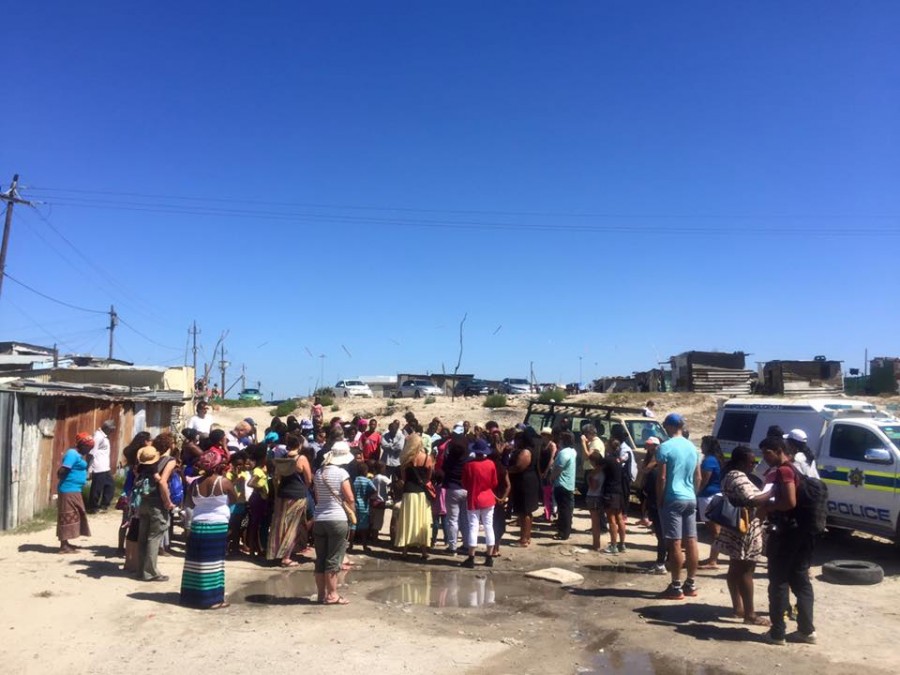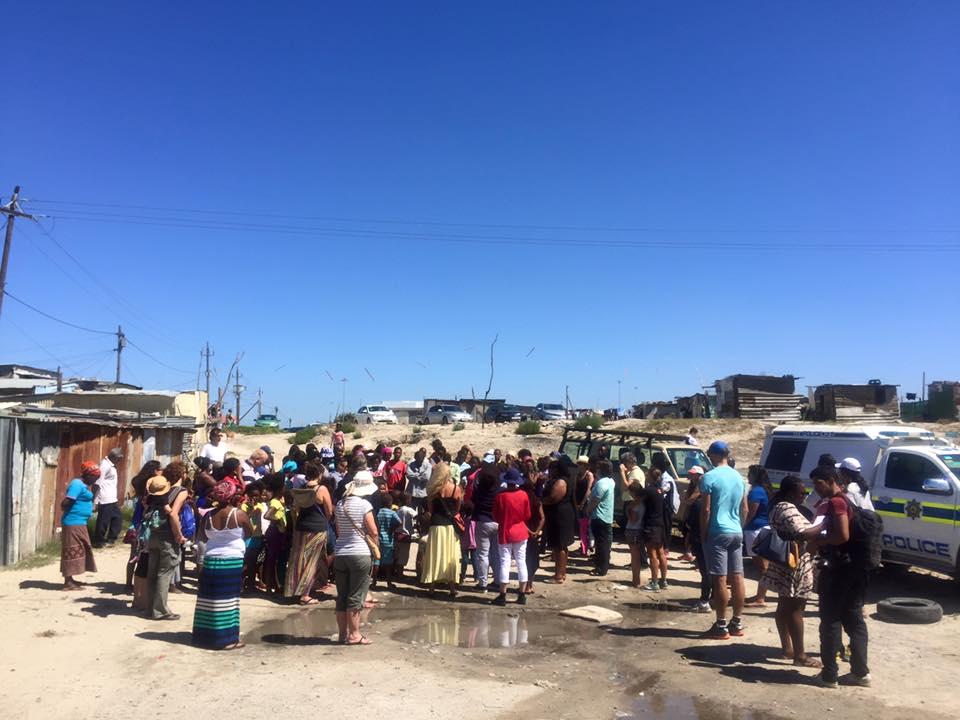 She has set up a dedicated Facebook group called 'Sinoxolo – We Have Peace' (which is what Sinoxolo's name means).
Kerry met with the family on the eve of the vigil. She wrote: "Just been into Khayalitsha to meet Sinoxolo's family. They shared a beautiful photo of her which they have put up on the wall. Her brother is devastated. He is begging and appealing to the public for support. He shared memories of her. He said he was her big brother and was helping her through school – that he was supposed to protect her. His cousins are there for support. I was in absolute tears."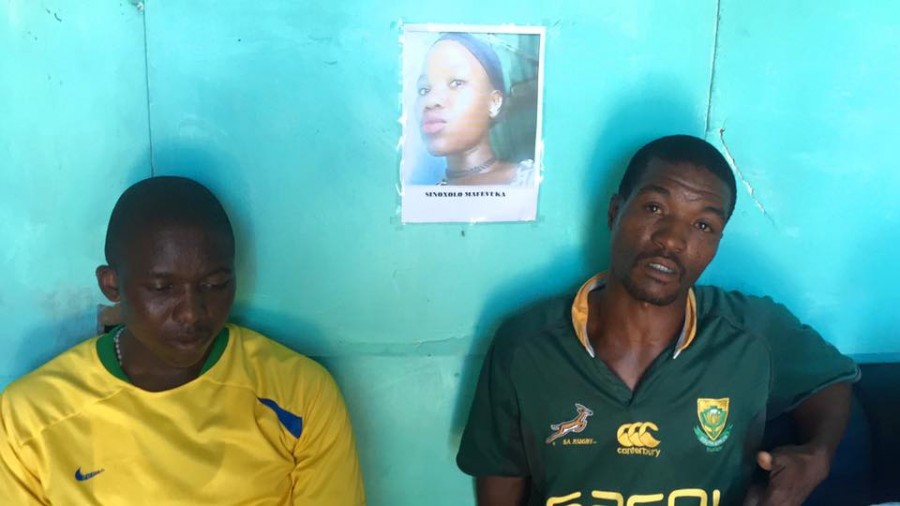 After the vigil she wrote: "Right now while we all sit in our rooms, this mother still has to walk down to the very communal toilets her daughter was raped and murdered in. During the day and then in total darkness…She knows exactly which toilet it was as it's marked with a big red X… Sinoxolo's mother, brothers and family have NO other option but walking down to use the very same toilets [in which] their sister/daughter was murdered."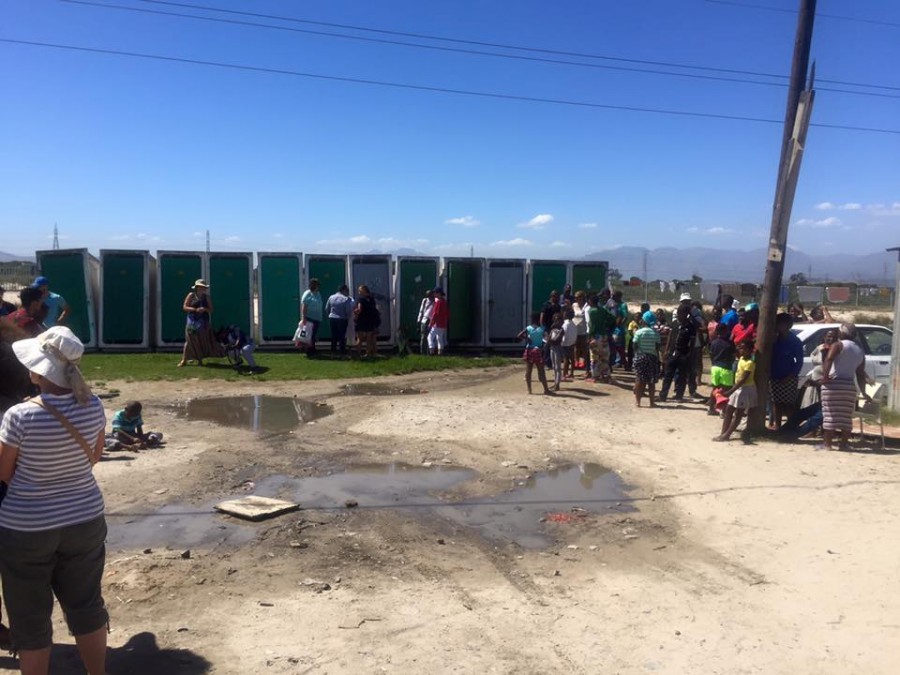 Kerry reported that after visiting the family after the vigil, "this family cannot bury their daughter because they have no money whatsoever. The situation is so bad that they do not know where their next meal is coming from…This community needs our help."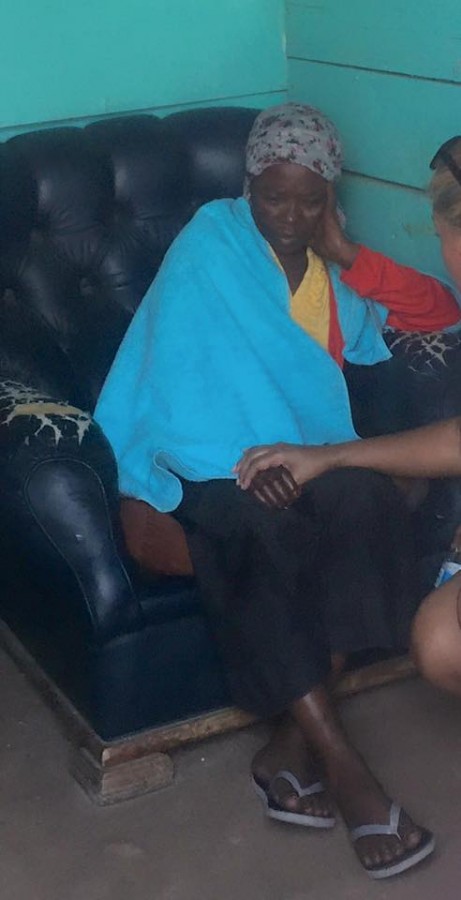 Her messages have been read, heard and published. Hundreds have joined the group, and as of Monday afternoon over R13,000 had been raised. One woman, Siwe Coka, has contacted funeral services and a taxi association to provide reasonable prices and transport friends and family to the funeral.
Siwe said this movement reaffirms the notion that if "you touch women, you touch rock".
In an update today Kerry said she and Carl are setting up 'Sinoxolo – We Have Peace' as an NGO. Their dreams are big and compassionate – to assist the community, make safe play grounds for children, to "send in the cavalry" for the many charities in Khayalitsha that are desperate for support.
Comments from group members have included:
Julayga Ashbury: I will help in whichever way you need.
Lauren Lane: While I am sure SAPS have seriously upped their handling of Sinoxolo's case… the fact that all communities across the board have used social media to increase the awareness and put pressure on to get arrests…is truly amazing and proves that if we all stand together we can be the change. These buggers will no longer be able to hide if we are all cross-communicating. Well done to every one who has made a suggestion, given time, given money. We are all a little drop in a massive ocean.
Jacqui Tooke: So many layers of injustice… As a mother I was stressing over my son playing in the water and wondering how the mamas do their mothering around these toilets… When I think how I needed to wee when pregnant! How do you toilet train your toddlers? What do you do with kids with runny tummies to get them to the toilet on time? How do you keep them from not picking up tummy bugs? And what about when you have your periods? And then the ultimate – your teen doesn't ever come back from visiting the toilet! So many layers of injustice…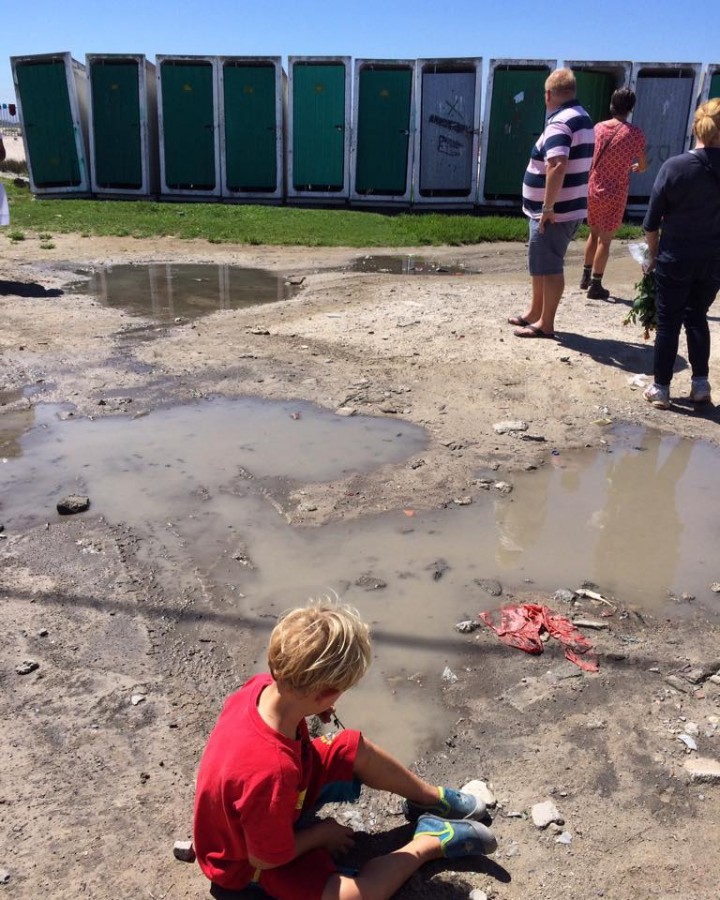 Namhla Thupana: I have a sanitary towel NGO, I don't have money to help with the immediate problem but if there are needy girls in the area that can be assisted with pads please let me know.
Emmanuel Pahliney: I am in the Eastern Cape and these atrocities occur with monotonous regularity. Hopefully these tragic incidents raise National awareness. I am so proud of your initiatives and together we can make a difference.
This evening Kerry said on Facebook: "I swear my goosebumps won't ease. Thanks to our amazing communities we may have Sinoxolo's murderers in custody!!!!!!! Carl and I will be at the magistrate's court tomorrow morning and will keep everyone updated.
"Justice is being served for Franziska, Sinoxolo and the UCT girls that were raped, because fellow South Africans have stood together and said ENOUGH!!"
Kerry thanked everyone for their support and said "we are all making history while creating a future for South Africa. Blessings to each and everyone of you."
One thing she didn't mention is that she herself has been a victim of crime and also struggles daily to help her own little daughter get through life as she suffers from cystic fibrosis, and has no help from medical insurance.
A close friend told SAPeople "it's selfless people like Kerry who make this world a good place, and I am proud to call her my friend."
All Photos © Kerry Nelson
MORE