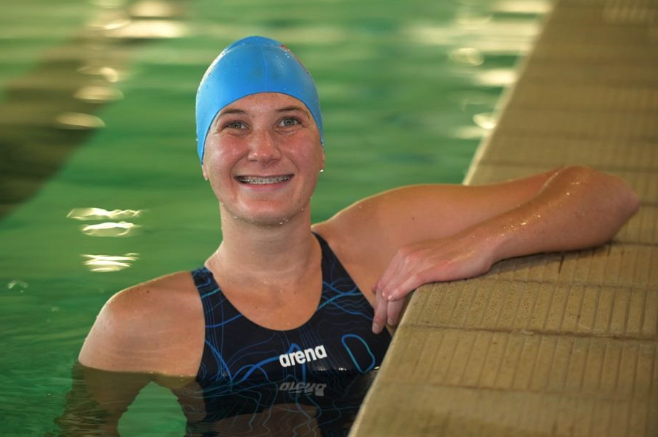 Team SA Surges to 4 Medals at World Para Swimming Championships in Portugal
Team SA's medals tally at the World Para Swimming Championships in Madeira, Portugal doubled to four on Wednesday night as Cornelle Leach and Kat Swanepoel both picked up bronze medals. And Christian Sadie came desperately close to earning another medal when he finished fourth in the men's S7 100m backstroke, breaking another African record in […]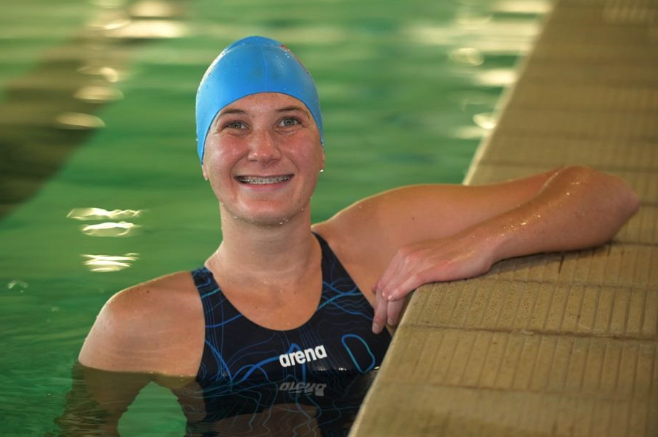 Team SA's medals tally at the World Para Swimming Championships in Madeira, Portugal doubled to four on Wednesday night as Cornelle Leach and Kat Swanepoel both picked up bronze medals.
And Christian Sadie came desperately close to earning another medal when he finished fourth in the men's S7 100m backstroke, breaking another African record in the process with a 1min 15.84sec performance.
For 34-year-old Swanepoel it was a bronze to add to the silver she had won in the SM4 150m Individual Medley, while Leach joined Swanepoel and Sadie as medals winners at these championships.
The 23-year-old Leach won her bronze in the women's SB12 100m breaststroke final, producing her third African record of the week when touching the wall in 1:28.60.
For more than half the race, it looked as though she might secure silver behind Brazil'a Maria Santiago Gomes, but the South African, having turned in second, was caught by Singapore's Sophie Soon in the final 50m.
Swanepoel then took to the water for the women's S4 50m backstroke final and, in lane five, fought a titanic battle with Germany's Tina Scholtz, in lane three. In lane four, in the middle of the sandwich, was Greece's Alexandra Stamatopoulou who surged to gold in 49.97sec.
Swanepoel reached the wall in 51.80, which was just 0.75 behind Scholtz who took home the silver medal. But for the Team SA swimmer it was a bronze won to add to her own previous night's silver.
SOUTH AFRICAN/AFRICAN RECORDS BROKEN
Women's S4 50m backstroke (African record only): Kat Swanepoel (51.80)
Women's SB3 50m breaststroke (x2): Kat Swanepoel (1:00.98 and 1:00.10)
Women's S12 50m freestyle (x2): Cornelle Leach (31.36 and 30.62)
Women's S4 100m freestyle (x2): Kat Swanepoel (1:43.50 and 1:40.37)
Women's S13 100m freestyle (African record only): Alani Ferreira (1:07.71)
Women's S13 100m butterfly (x2): Alani Ferreira (1:18.56 and 1:18.17)
Women's SB12 100m breaststroke (African record only): Cornelle Leach (1:28.60)
Women's S13 100m breaststroke: Alani Ferreira (1:22.18)
Women's SM4 150m Individual Medley: Kat Swanepoel (3:04.04)
Men's SM7 200m Individual Medley: Christian Sadie (2:34.08)
Men's SB7 100m breaststroke: Christian Sadie (1:20.87)
Men's SB7 100m backstroke (African record only): Christian Sadie (1:15.84)
MEDALS WON FOR SOUTH AFRICA
Silver
Men's SB7 100m breaststroke: Christian Sadie (1:20.87)
Women's SM4 150m breaststroke: Kat Swanepoel (3:04.04)
Bronze
Women's S4 50m backstroke: Kat Swanepoel (51.80)
Women's SB12 100m breaststroke: Cornelle Leach (1:28.60)
Source: TeamSA