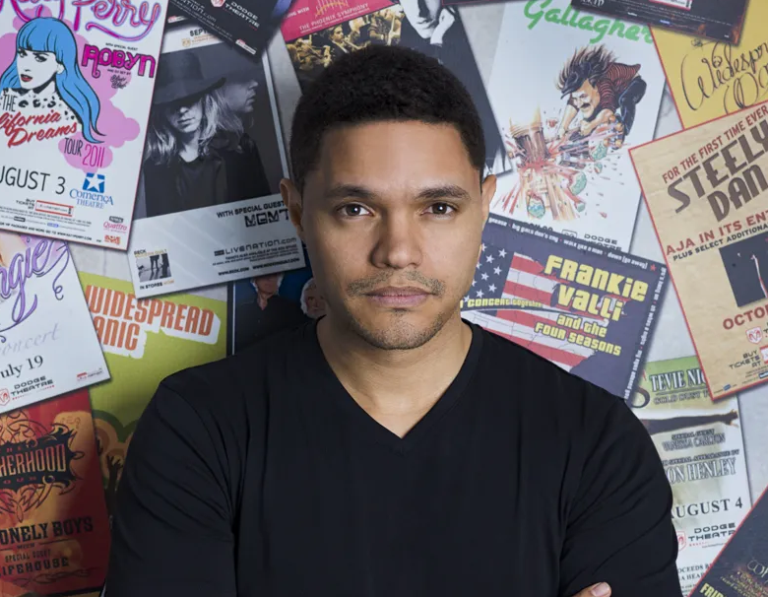 'Trevor Noah Presents NationWild' Now First and Only on Showmax
Trevor Noah Presents NationWild, a 13-part comedy showcase of South Africa's brightest young comedians, is now streaming first and only on Showmax. "I'm really excited for Mzansi audiences to discover their new favourite comedians," says Trevor. The comedy series is available to watch by South Africans in SA… and those living abroad. Considering that […]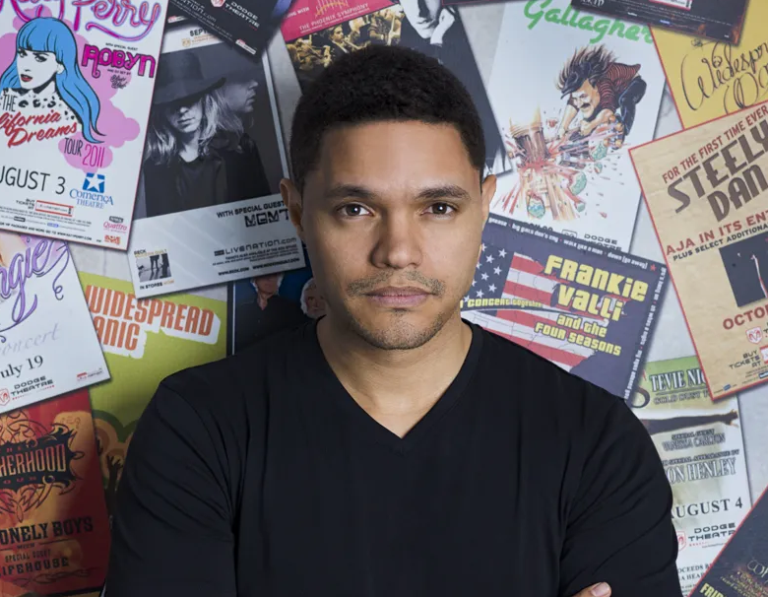 Trevor Noah Presents NationWild, a 13-part comedy showcase of South Africa's brightest young comedians, is now streaming first and only on Showmax. "I'm really excited for Mzansi audiences to discover their new favourite comedians," says Trevor. The comedy series is available to watch by South Africans in SA… and those living abroad.
Considering that African comedians like David Kibuuka and Loyiso Madinga have already appeared with Trevor on The Daily Show, anything's possible next for the 13 stars he hand-picked for Trevor Noah Presents NationWild.
The list of comedians are: 2018 Comics' Choice Next Level winner Phil de Lange and Best Newcomer winner Tsitsi Chiumya; 2018 nominees Bongani Dube, Eric Jansen, Gilli Apter and Lindy Johnson; 2017 Best Intermediate nominees Noko Moswete and Mo Mothebe; and 2016 Comics' Choice Breakthrough Comic Award winner Virgil Prins (aka Prins), not to forget rising stars Gavin Kelly, Keenan Cerff, Kraai Du Toit and Mbu Msongwela.
"This is the moment that could make or break my career," says Johannesburg comic Eric Jansen. "This is my opportunity. It still doesn't feel real. Me? Really? The kid from Reiger Park?"
"When I got the call, I thought it was fake news," echoes Gavin Kelly, a Pretoria comic who also writes for the SAFTA-winning The Bantu Hour. "I still think Leon Schuster is going to pop up somewhere and say you've been schucksed."
Similarly, Mbu Msongelwa, a comic originally from Mdantsane township outside East London, didn't believe the news. "It came out on the first of April, so you have to wonder," he says.
Pretoria comic Kraai du Toit was the last comedian to be announced, so his problem was getting other people to believe he'd really been selected. "There was a guy called TBC on the first list, so people didn't believe me because my name wasn't on that line-up," says Kraai. "Now I'm thinking of changing my name to TBC."
Each episode of Trevor Noah Presents NationWild features a short introductory set by Trevor as the host, an interview with the featured comedian about their ladder to success, followed by that comedian's set.
One name that pops up repeatedly when these comedians talk about their career paths is Jason Goliath of The Goliath Comedy Club.
Having come to Johannesburg with a BCom Law and management degree, Prins had burned through his savings and still didn't have a job. He was a day or two away from moving back to the Eastern Cape defeated, when Jason called him, told him not to leave, and hooked him up with a job at a call centre that allowed him to pay his rent while getting his comedy career off the ground.
Gilli Apter, who writes for comics like Nik Rabinowitz and SAFTA-winning shows like ZANews and Those Who Can't, might also not have started performing her own stand-up, if not for Jason. "Stand-up was something I probably always wanted to do but was too scared to do," she admits. In September 2015, she went to a corporate with Nik, and met Jason and Donovan Goliath. "They said, 'You're a writer. Why aren't you performing?' Jason said, 'Whenever you're ready, we'll give you a spot.'"
Goliath & Goliath won the Comics Choice' Friends of Comedy award for three years in a row from 2015-2017, so these stories won't surprise anyone in the industry. But some of the other people credited for the comedians' success will be more surprised.
For Bongani Dube, a comic from Venda, he's hoping Barbara, a girl from school, will be streaming his set. "I was tiny and super skinny at school," he says. "I'd get bullied by girls. There was this one girl, Barbara. If I find her, I'd hug her and say, 'Barbara, you made me a better comic.' She pushed me into finding a way not to fight back, because you don't want to hit a woman, so I had to find a way to strike her back with words."
It's not always simple convincing your parents that being a comedian is a viable career choice; in Lavender Hill comic Keenan Cerff's case, his mother walked out of his first comedy set, although she did leave him Uber money.
So Mbu speaks for many of the comics when he says, "I'm looking forward to my mom seeing me on TV, being introduced on stage by Trevor Noah, to give her some perspective on the career I can have, so she can see this as an actual career."
For Keenan, it'll be validation for more than just himself. "I want to give the people of Lavender Hill hope," he says. "In Lavender Hill, if there is someone who has talent, or wants to study, they often don't have money and you have this society that pulls people down, that tells you that you can't do this, that tells you, 'Why don't you just go pack at Checkers?' I'm the shy, soft, quiet child and now I'm about to do this. So I just want people to know that whatever they want to do, they can do it. As long as they keep pushing and believing, they can achieve whatever they want. They don't have to follow that gangster or this person or that person; they can just be themselves."
That, ultimately, seems to be the key lesson that all the comics have learnt in their career so far: that they are funniest when they are most true to themselves. As Keenan puts it, the best advice he ever got from a comedian was to stop trying to be funny and to rather just be himself on stage and tell people his stories and where he's from. Because in this country at least, the truth is always the best punch-line and funnier than any fiction.
Laugh your way through all 13 episodes of Trevor Noah Presents NationWild only on Showmax – whether you're in SA or living abroad, you can watch it now, and there's a 14-day Free Trial!