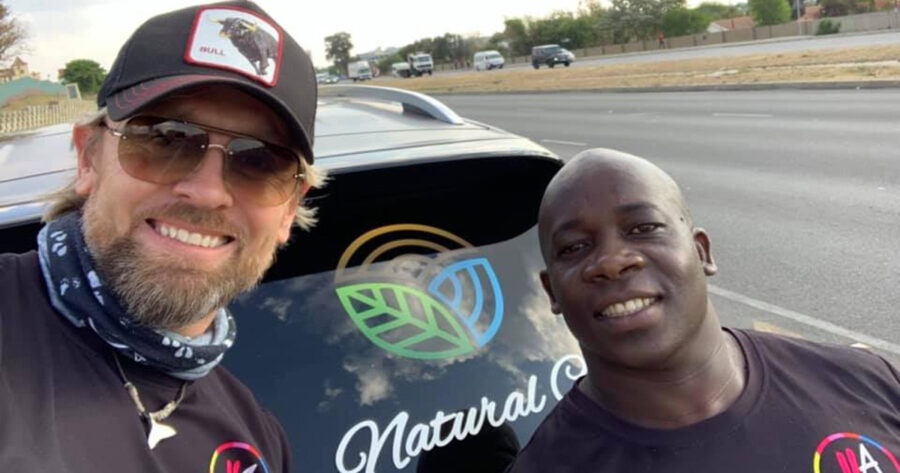 Amazing Clean-Up Mission in Joburg Leads to Man's First Trip Ever to the Beach
Sean Williams and Lovemore Robson have been inspiring Gauteng with their incredible mission to clean up the litter around Lonehill and Fourways, and protect the planet… but it's Lovemore's first trip to the beach that's creating the most waves in South Africa. The duo have been cleaning up the streets of the Joburg suburbs, and […]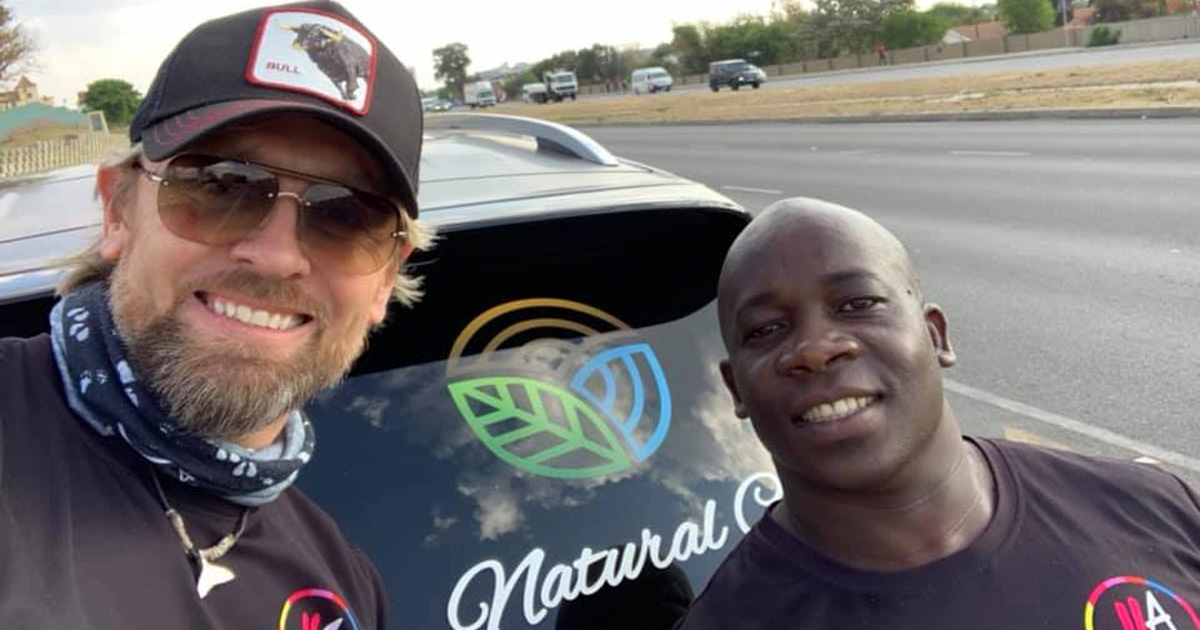 Sean Williams and Lovemore Robson have been inspiring Gauteng with their incredible mission to clean up the litter around Lonehill and Fourways, and protect the planet… but it's Lovemore's first trip to the beach that's creating the most waves in South Africa.
The duo have been cleaning up the streets of the Joburg suburbs, and have even created an amazing new landmark – the Lonehill Ecobrick bench – which was finished on Tuesday. It comprises 700 ecobricks made up of 340kg of plastic that has been collected. (See video below.)
While working on their clean-up mission, Sean discovered that Lovemore – who is originally from landlocked Zimbabwe – had never been to the beach… so Sean and his family took Lovemore to Clansthal in KwaZulu-Natal this past weekend.
News of the trip went viral after Sean published a moving post about Lovemore's list of firsts.
Sean said:
FIRSTLY he loves our children, like his own.
He had never seen the sea or swam in the sea. He couldn't understand the noise waves make.
He has never seen sand or been on a beach.
He has never seen crocodiles live
He has never seen whales, which we saw – so many humpback Whales, which was incredible.
He had never experienced a change in altitude, where your ears pop.
He had never gone to a gym and run on a treadmill, which I had to teach him how to use it and the weights.
He has never had a sirloin steak.
He has never been to a Beer Garden.
WHAT A WEEKEND IT WAS FOR LOVEMORE.
But it wasn't just an incredible weekend for Lovemore. It was for Sean too. He says the weekend made him "realize how much we take for granted and how very simple things, kept a smile on his face 24/7".
Today Sean thanked South Africans for their outpouring of love and special messages for him and Lovemore, and their clean-up mission. He also explained why he does what he does.
Many people think we do this, for some sort of self enrichment, or it is an EGO thing, but to be honest, it is really because I LOVE this planet and feel her pain and seeing her beauty, being abused and destroyed breaks my heart..?
I do this for nothing other, than to refill my glass, each and every day. ❤️?
Sean candidly revealed:
My life at the moment is in serious Turmoil, with my business after 20 years slowly slipping into liquidation and money has run out, to support my family and I can't do anything about it. ?
I feel lonely and scared, but doing something GOOD each day, to either a fellow human or this amazing planet, keeps me going for my family. ?
I can't believe I have become "famous" from picking up litter on the streets, and YES it feels amazing, but most of all, it FEELS RIGHT, in my heart??♥️
Thank you all for uplifting me and keeping me going.. Together we CAN change the world ♻️?❤️
LIVE LIFE ALWAYS
You can follow Sean (and join one of the clean-ups) at Sean Williams Living Creatures Trust page here.
WATCH The Lonehill Ecobrick bench
https://www.facebook.com/sean.j.williams.108/videos/10157656453001238/