Vote on name for Cape Town's new anti-litter mascot
Cape Town Mayor Geordin Hill-Lewis is calling on residents to vote to name the City's new anti-litter mascot. A shortlist of four names has been drawn up based on suggestions received from the public. 'Capetonians have shown great enthusiasm by responding with literally hundreds of name suggestions for the city's new Anti-Littering Mascot, which is […]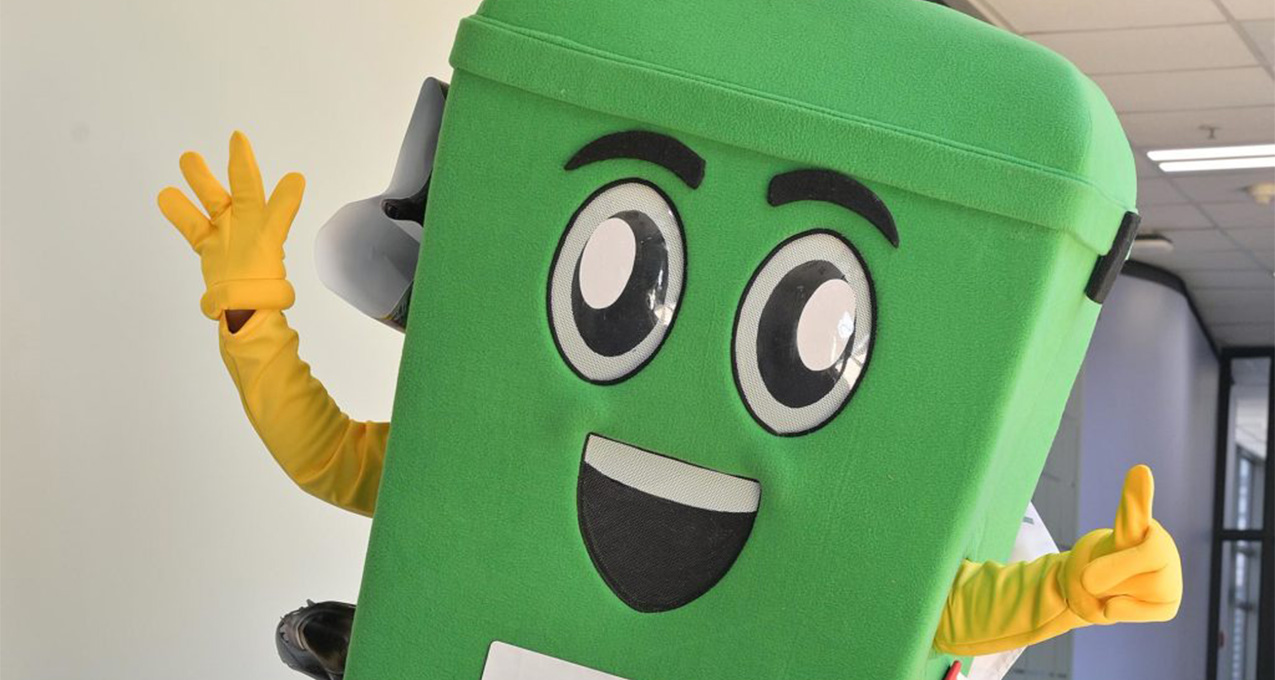 Cape Town Mayor Geordin Hill-Lewis is calling on residents to vote to name the City's new anti-litter mascot. A shortlist of four names has been drawn up based on suggestions received from the public.
'Capetonians have shown great enthusiasm by responding with literally hundreds of name suggestions for the city's new Anti-Littering Mascot, which is modelled on the green bins one sees throughout the metro. In the end, we couldn't decide on just one name, so we've drawn up a shortlist of four names for Capetonians to vote on. Vote now online, or on Facebook by going to the Mayor Geordin Hill-Lewis page, or on Twitter by visiting @geordinhl,' said Mayor Geordin Hill-Lewis. 
Help name Cape Town's mascot by voting for one of these options: 
Option A – Bingo
Option B – Binny
Option C – Nolitha
Option D – Phyllis-blik 
Voting closes on 15 June. Once named, the mascot will hit the campaign trail to public events, schools, community clean-ups, malls and busy intersections across Cape Town. 
'As part of our Keep Cape Town Clean campaign, we're calling on all Capetonians to never litter and to always use the available litter bins. Vote for your favourite name, so our mascot can take this message to communities across our city,' said Alderman Grant Twigg, Mayoral Committee member for Urban Waste Management. 
Get involved in naming the City's new anti-littering mascot. Vote for your preferred naming option here: 
Online: https://www.surveymonkey.com/r/HLGQK25
Twitter: @Geordinhl or @CityofCT
Facebook: Mayor Geordin Hill-Lewis or City of Cape Town
Email: mayor.mayor@capetown.gov.za