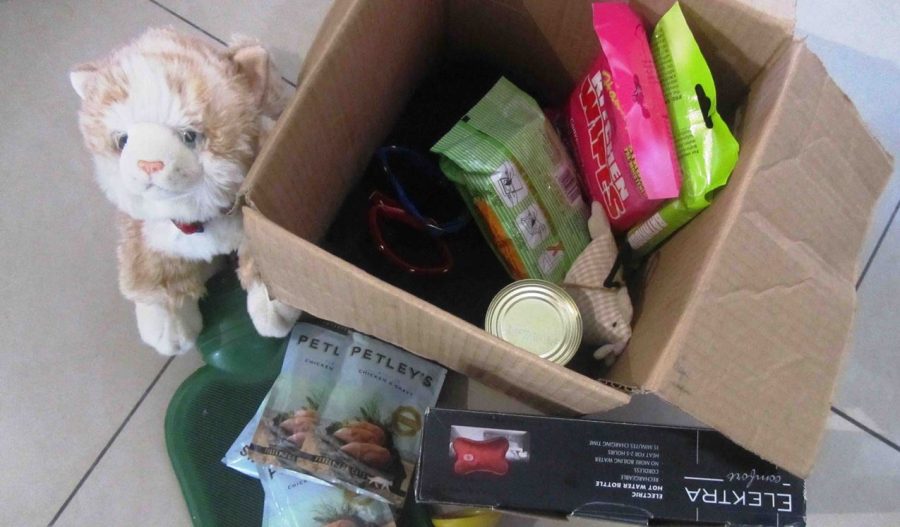 Help to keep a township pet warm by packing a Wagging Winter Shoebox
Winter has set in Cape Town with icy temperatures and heavy rains. The Mdzananda Animal Clinic in Khayelitsha says that the pets of Khayelitsha township are feeling its effect. To make a difference in the lives of these animals, the organisation has created an easy way for the public to help keep Khayelitsha pets warm. […]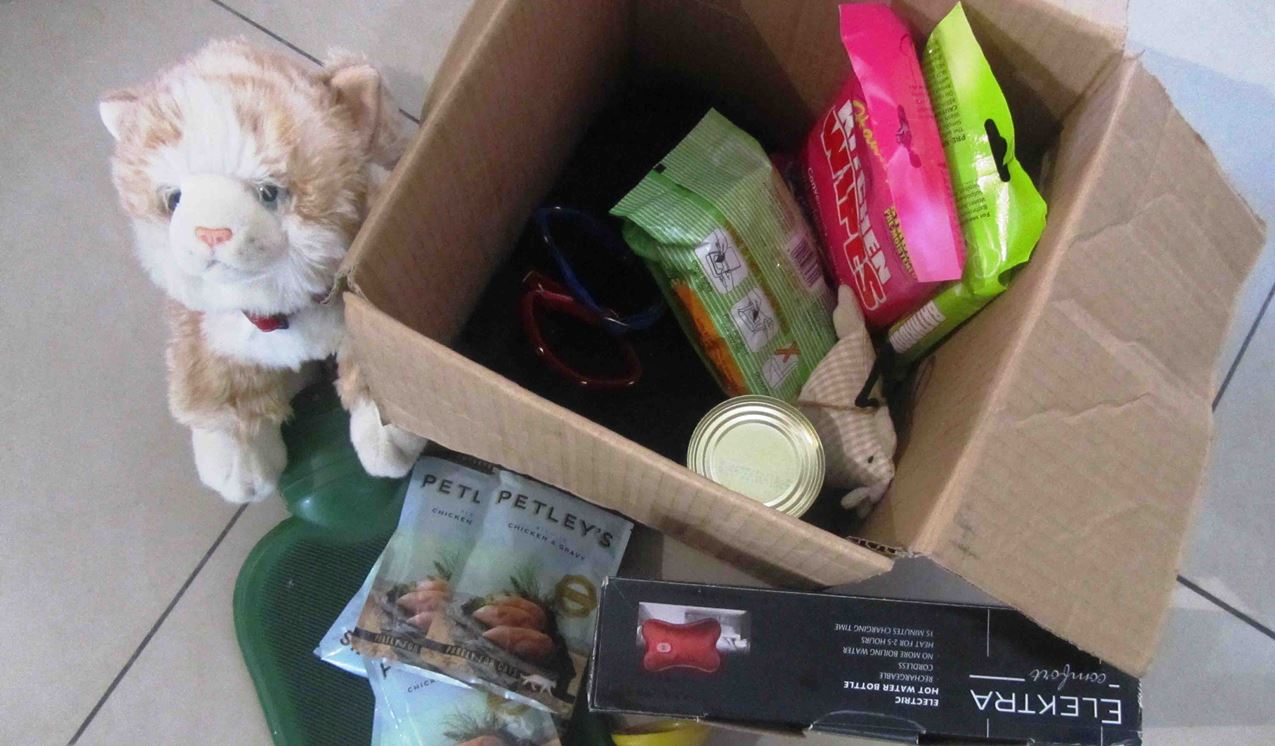 Winter has set in Cape Town with icy temperatures and heavy rains. The Mdzananda Animal Clinic in Khayelitsha says that the pets of Khayelitsha township are feeling its effect.
To make a difference in the lives of these animals, the organisation has created an easy way for the public to help keep Khayelitsha pets warm. Members of the public are encouraged to take part in the annual Wagging Winter Shoebox drive.
"We know many members of the public become distressed about the cold weather and the effect it has on township animals. We know people want to help but do not always know how to do so. With this drive you can choose which pet you wish to help and pack a shoebox filled with goodies to keep them warm this winter," says Marcelle du Plessis, Fundraising and Communications Executive.
During winter the Mdzananda Animal Clinic is packed to the brim. Pets needing medical assistance tend to increase during this time. Some reasons include hypothermia as well as broken bones due to people driving recklessly in bad weather and running pets over. "Most pets live outside. Many do have kennels, but there are also many who don't. Hypothermia is always a concern if pets are outside in very cold and rainy weather," says du Plessis.
"We are, however, happy to say that there is a new level of pet guardian in Khayelitsha. We've seen an increase in community members investing in kennels for their furry friends. Our clinic is bursting at the seams as more and more people bring their pets to us for help showing an increased understanding of their pets' needs. There is also an increase in the sale of leads and collars, flea and tick products and good pet food, all showing more educated pet guardians. This is definitely thanks to our continued and increased education programmes," says Sr Heidi May, General Manager.
Mrs du Plessis says that they know members of the public want to help pets during the cold winter time and the Wagging Winter Shoebox drive is an easy, fun way for people to do so.
The steps are easy to packing your Wagging Winter Shoebox:
Find a shoebox (or any box)
Choose which pet you would like to pack for (puppy, kitten, dog or cat)
Pack it full of goodies for your chosen pet
Drop it off at one of our drop spots 
Goods suggested to place in the boxes include Hills A/D tinned food for recovering pets, Milko Pup or Kitty Milk for bottle-fed pups and kittens, soft food, pellet food, cat litter, a hot water bottle or heating beanbag, automatic washing powder to wash blankets, a roll of black bags for daily disposal of dirty newspaper cage lining, leads and collars and dog jackets.
The drop spots to deliver your shoeboxes include:
Khayelitsha: Mdzananda animal clinic (21297 Govan Mbeki Road, Mandela Park)
Sea Point: Vetpoint (Corner of Clarens Road and Kloof Road)
Mowbray: Mowbray Veterinary Clinic (84 Durban Road)
Newlands: Larysa 082 321 3119
Pinelands: Kerry-Lee 082 297 6048
Wynberg: Hillside veterinary clinic (14 Bay View Road)
Milnerton: Gretha 083 450 4563 / Willem 082 5757 209
Welgemoed: Annette 083 321 7226
Edgemead: May 083 285 3425
Brackenfell: Diane Cameron 084 512 2921
Kraaifontein: Lana 076 336 7649
Gordons Bay: Valery and Cheryl 021 856 3554 / 081 730 0345
False Bay: Capri village Debora 082 366 6726
Constantia/Tokai : Ann 082 414 4771
Kirstenhof / Tokai : Tracey 071 686 0472
Orangezicht : Shannon 072 424 0853
If you prefer to sponsor a shoebox instead of packing a box this is also very welcome. You are also welcome to sponsor half a box or any amount towards a box – all donations are appreciated.
Puppy Shoebox:     R520
Dog Shoebox:          R380
Kitten Shoebox:       R480
Cat Shoebox:            R320
Bank Details: Mdzananda Animal Clinic, Standard Bank, Account number: 075595710, Branch: Rondebosch, Branch Code: 025009, Savings Account. Use the relevant reference: Pupbox + your name / Dogbox + your name / Catbox + your name / Kittenbox + your name. 
For more information visit the Mdzananda Animal Clinic's website on www.mdzananda.co.za