WATCH Drakensberg Boys Choir 'Kiss The Girl'
With Valentine's Day approaching, South Africa's world class Drakensberg Boys Choir has released this beautiful cover of Disney's 'Kiss The Girl' (from 'The Little Mermaid') with a video that celebrates both young love… and the gorgeous, lush Drakensberg setting in KwaZulu-Natal! The choir said: "With Valentines day coming up on Monday, we thought we would […]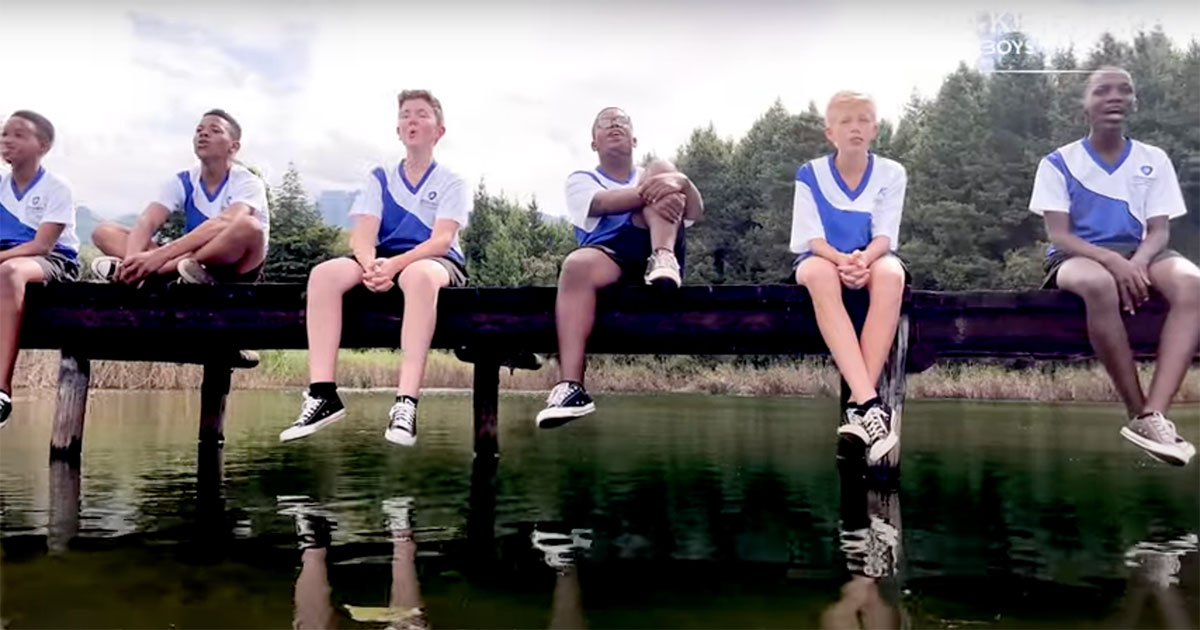 With Valentine's Day approaching, South Africa's world class Drakensberg Boys Choir has released this beautiful cover of Disney's 'Kiss The Girl' (from 'The Little Mermaid') with a video that celebrates both young love… and the gorgeous, lush Drakensberg setting in KwaZulu-Natal!
The choir said: "With Valentines day coming up on Monday, we thought we would release our surprise version of The Little Mermaid's – Kiss the Girl.
"Send it to your loved one and celebrate the season of love with us.
"And if you don't have that special someone, then from all of us here at the Drakensberg Boys Choir, you are all OUR specials."
The video was filmed on location at Dragon Peaks and Mount Champagne Resort, Cathkin Park, Champagne Valley, KZN. Song concept is by Erika Linde with the video filmed by Tristan Trent. Music Director is Vaughan van Zyl and the actress is Charlie-Mae Carpenter.
WATCH Drakensberg Boys Choir 'Kiss the Girl'
The song is available for download on ALL digital platforms where music is streamed!
Follow the DBC:
Facebook: https://web.facebook.com/dbchoir
Website: https://dbchoir.com