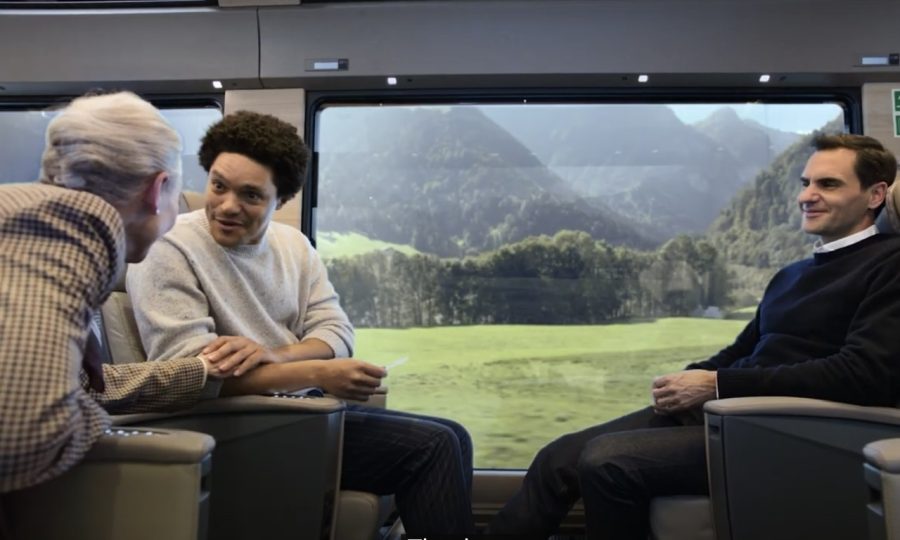 WATCH Hilarious Trevor Noah and Roger Federer in Switzerland: 'Two brothers from a different mother!'
They're both half Swiss (their fathers) and half South African (their mothers). Both play tennis. (They broke a world record with attendance in Cape Town.) And both it appears are comedians! Comedian Trevor Noah and tennis legend Roger Federer have teamed up again, this time off the court and in a train, in Switzerland. As […]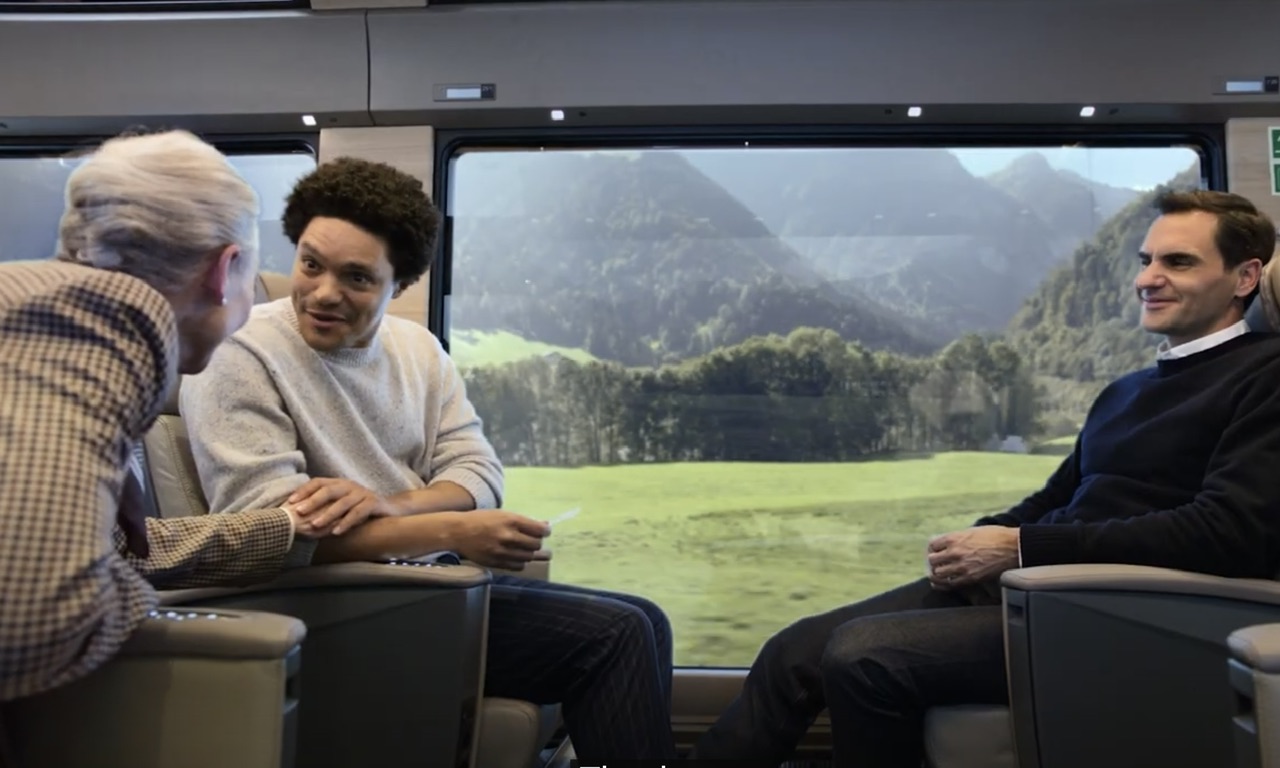 They're both half Swiss (their fathers) and half South African (their mothers). Both play tennis. (They broke a world record with attendance in Cape Town.) And both it appears are comedians! Comedian Trevor Noah and tennis legend Roger Federer have teamed up again, this time off the court and in a train, in Switzerland. As Roger says: « We're brothers from a different mother. »
In a new movie for Swiss Tourism, launched on YouTube today, Roger and Trevor suffer a small mix-up that derails their plans and leads them to enjoy the « ride of a lifetime » on the Grand Train Tour of Switzerland.
Trevor said: « Beautiful Swiss landscapes, stunning trains and me Trevor Noah! This film has everything! (And @Federer is also in it). ??? Watch the full movie now on YouTube. »
You can watch the two friends on their epic adventure through the stunning landscapes of Switzerland below. It's just under four minutes.
WATCH Grand Tour of Switzerland with Roger Federer and Trevor Noah
According to Swiss Tourism you can « discover all the sights and landmarks Switzerland has to offer from the comfort of a train. The Grand Train Tour merges the most beautiful panoramic lines into one unique route with 11 large lakes, 5 Unesco World Heritage Sites and 1280 kilometers of magnificent view in between. »