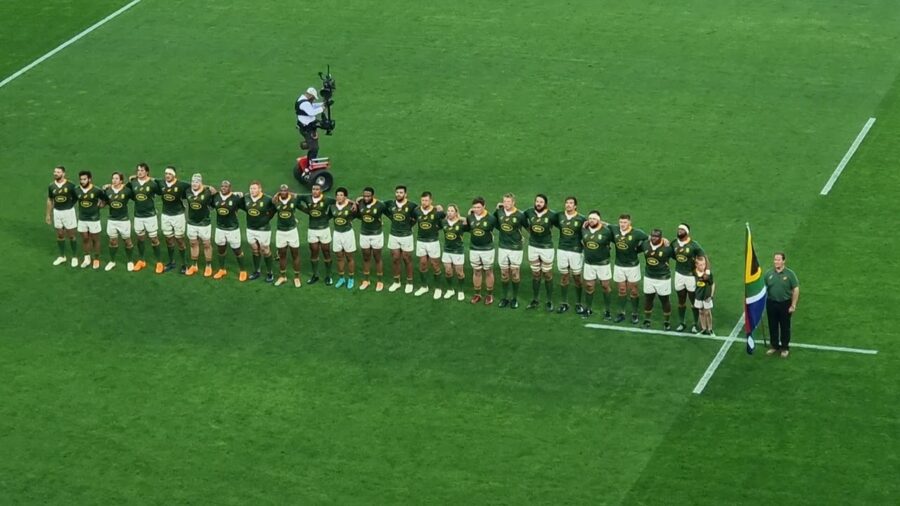 WATCH South African Anthem Sung Before Springboks vs New Zealand Rugby Match
Here by popular demand is the video of yesterday's incredible rendition of the South African national anthem Nkosi Sikilel' iAfrika, performed before the epic match that saw the Springboks begin their 2022 Castle Lager Rugby Championship campaign in the best way possible – beating New Zealand 26-10 at Mbombela Stadium in Nelspruit, which was packed […]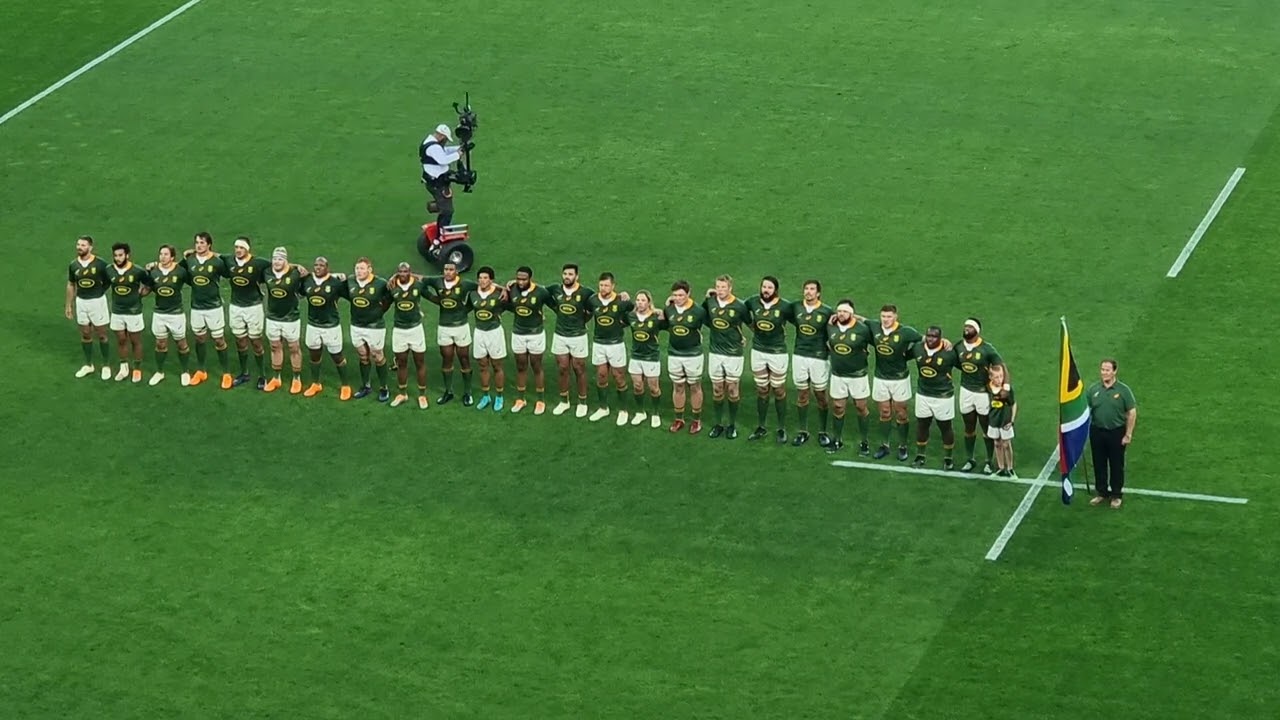 Here by popular demand is the video of yesterday's incredible rendition of the South African national anthem Nkosi Sikilel' iAfrika, performed before the epic match that saw the Springboks begin their 2022 Castle Lager Rugby Championship campaign in the best way possible – beating New Zealand 26-10 at Mbombela Stadium in Nelspruit, which was packed with a passionately proudly South African crowd. Watch below. Springbok captain Siya Kolisi paid tribute to the team's fans, acknowledging how much the singing of the anthem inspired the Bokke.
The match saw the Boks achieve a record-breaking win over New Zealand. The victory was by the largest margin (16 points) since South Africa returned from international isolation in 1992. It is the second largest of all time.
The previous greatest win post-isolation was a 14-point victory (40-26) in Johannesburg in 2004. The largest Springbok victory of all time was a 17-0 victory in Durban in 1928.
Kolisi said:
"I just don't know how South African people do it.

"The way they turn up with everything that's going on in our country. People who can still afford it, still come along and still full up the stadium for us and it means the world to us as a team.

"Running out and hearing people screaming like that it drives us as a team. That's what Jacques [Nienaber] always reminds us: 'it's not about me'. If I make a mistake, I must keep on going because it's about the people who are coming each and every time to watch us play.

"I hope we made them proud today, because they definitely got us going from the anthem onwards."
WATCH South African anthem at Mbombela Stadium before SA vs New Zealand
The anthem is giving everyone goosebumps. SG Wilken said: "I was there. The gees was on another level and the boys did us proud. Possibly one of the greatest moments of my life. This was a bucket list item ticked."
Jean Tredoux added: "What an absolute magnificent crowd, from the anthem singing to the support amongst fans were incredible, it gave me world cup vibes! Rugby is our country's unifier."
Taski_Titan agreed: "Man sport really knows how to unite people, if only we could unite like this as people in South Africa without needing sports to remind us."
Gopolang Lekoto said: "Beautiful, beautiful singing from start to finish. Brings a tear to my eye??❤"
Andrea wrote: "Goosies.. Ellis (Park) will need to make a huge effort to up the atmosphere we experienced here last night!! Can't wait for next week! What a team!"
Sources include YouTube and SARugby.
If you love rugby, you'll love TWO SIDES – From the creators of the multi-award-winning Chasing The Sun, Two Sides is a fascinating behind-the-scenes look at last year's historic British & Irish Lions series against the Springboks.