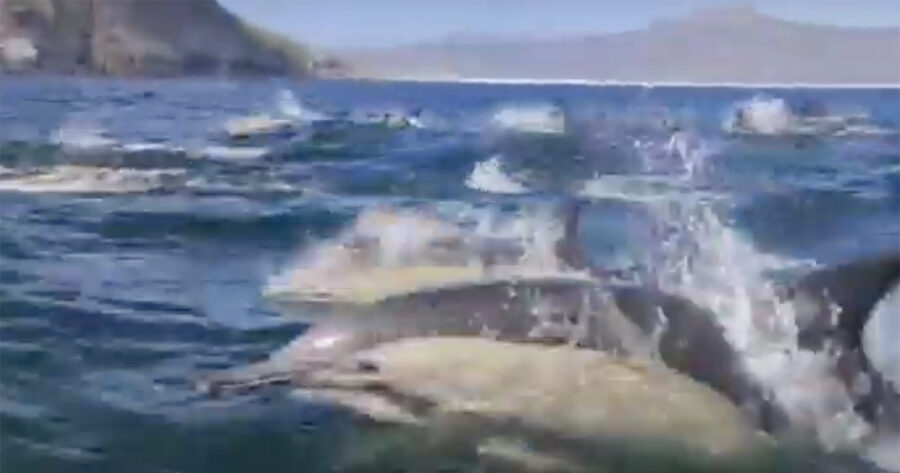 WATCH Hundreds of Dolphins Swim Across Hout Bay, South Africa
It was a fabulous Friday (23 April) for Big Bay Events in Hout Bay, South Africa, as a super pod of dolphins swam spectacularly and swiftly into view. With South Africa's magnificent ocean grabbing some of the Oscar spotlight last night, thanks to My Octopus Teacher's Academy Award win, here's even more reason to celebrate […]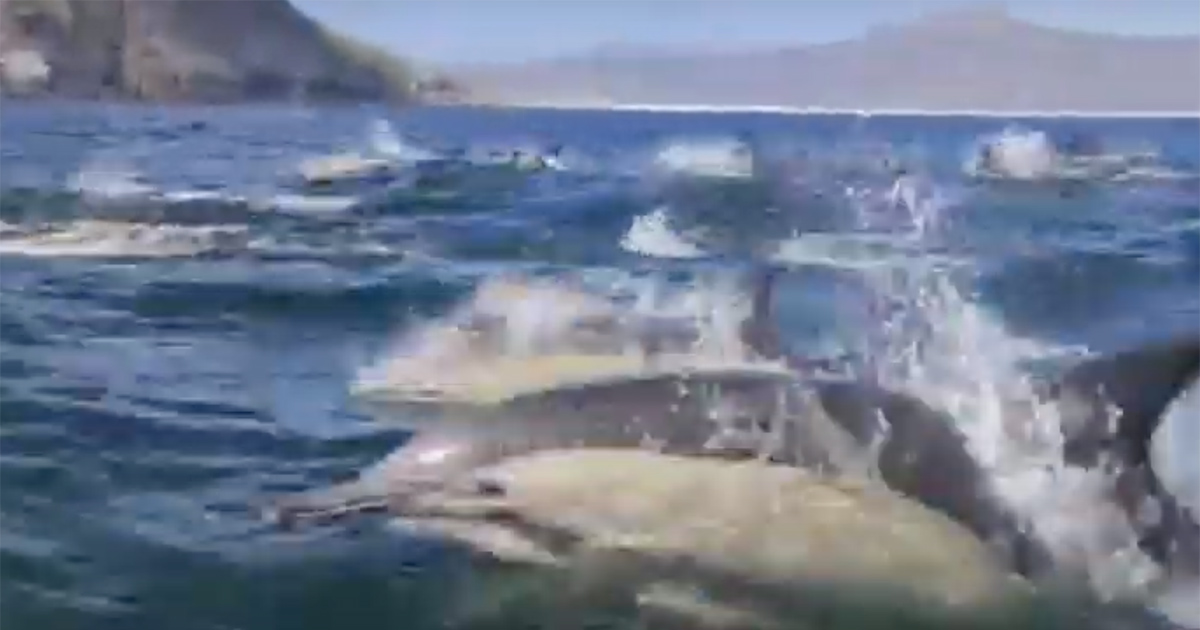 It was a fabulous Friday (23 April) for Big Bay Events in Hout Bay, South Africa, as a super pod of dolphins swam spectacularly and swiftly into view.
With South Africa's magnificent ocean grabbing some of the Oscar spotlight last night, thanks to My Octopus Teacher's Academy Award win, here's even more reason to celebrate SA's rich marine life.
Big Bay Events, an event management company that organises Robben Island crossings and open water swimmer support, said on Friday: "Stunning views out in Hout Bay today."
WATCH Dolphin Super Pod in Hout Bay, South Africa
The beautiful marine animals are known to visit in huge numbers around this time of year. In 2020, thousands of dolphins were captured on a drone video in Hout Bay during Lockdown.
Last month Capetonian Kade Tame captured a special video of a super-pod and a whale enjoying a feeding frenzy off Fish Hoek. Watch here:
WATCH Dolphins and whale enjoy feeding frenzy, Fish Hoek, South Africa
What's the difference between a school of dolphins and a super pod?
According to National Geographic, dolphins usually swim together in small groups called pods. When those pods occasionally join together the larger group is then called a school. The school is temporary and doesn't normally last too long. When the school reaches thousands it's called a super pod, and when it is massive – like the 100,000 dolphins seen and photographed together in San Diego, USA, in February 2013 – it's named a 'super mega pod'.