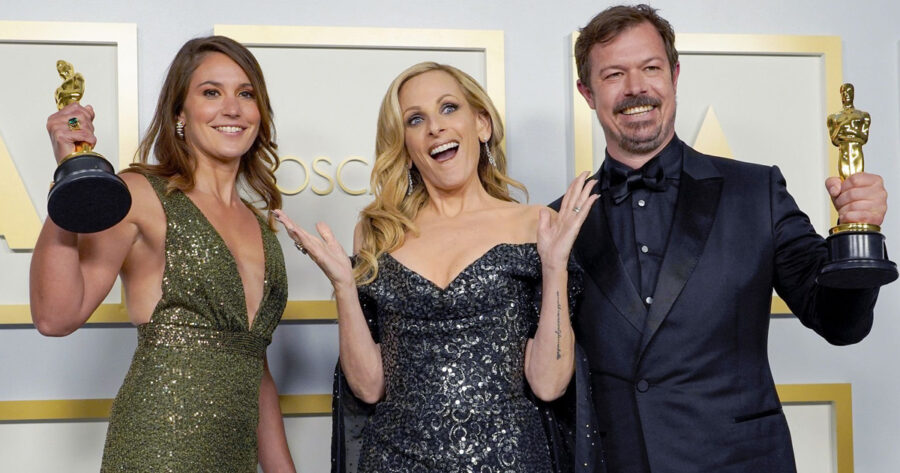 Praise for Octopus Oscar Pours In and SA Government Announces Netflix Partnership
South Africa's President and the country's Arts and Culture Minister, along with thousands of other South Africans have welcomed the big SA win at the Oscars last night – Best Documentary Feature Academy Award for 'My Octopus Teacher'. Here's just some of the praise heaped on the spectacular underwater film: President Cyril Ramaphosa: Congratulations once […]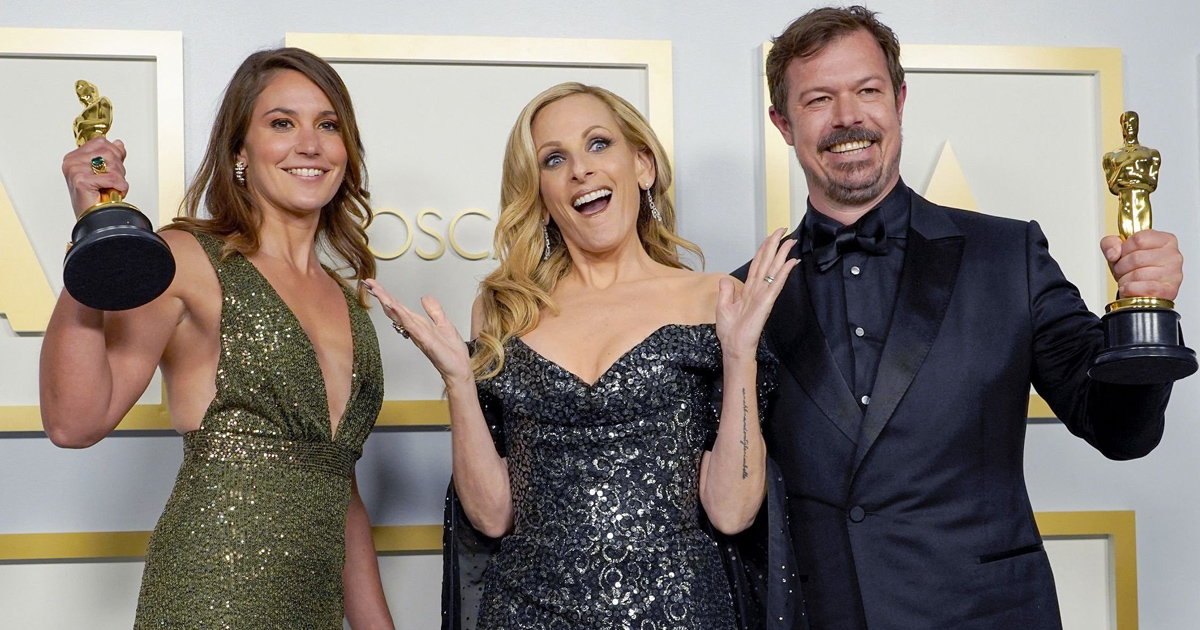 South Africa's President and the country's Arts and Culture Minister, along with thousands of other South Africans have welcomed the big SA win at the Oscars last night – Best Documentary Feature Academy Award for 'My Octopus Teacher'. Here's just some of the praise heaped on the spectacular underwater film:
President Cyril Ramaphosa:
Congratulations once again to the production team of #MyOctopusTeacher for winning 'Best Documentary Feature' at the #Oscars – the documentary has opened a window into the natural beauty and diversity of South Africa's oceans and marine ecosystems.
Arts & Culture Minister Nathi Mthethwa:
This is an important milestone, as it will encourage further investments, skills transfer and collaboration in South Africa's film industry.
The Democratic Alliance:
This was a great achievement for the creators and the South African film industry, as we have once again highlighted our talents and capabilities in this field. We congratulate the creators on making the nation proud with this wonderful achievement.
Multi-award winning filmmaker Bonné de Bod:
Such incredible news about #MyOctopusTeacher ?! Many documentary films are made every year all over the globe that focus on important political & social issues… so to see a nature film get in there is truly astounding. And it is a beautiful film on top of that!
Fellow multi-award winning filmmaker Susan Scott:
An extremely brave undertaking in a world of rational-based filmmaking petrified to anthorpomorphize. It lives with you days after watching it, making you look around with fresh eyes, for sure questioning the world around you…
WWF South Africa:
Congratulations to those involved in #MyOctopusTeacher for bringing home the Oscar. Thank you for shining a light on the unique biodiversity of this corner of our world & the need to mend our relationship with nature.
Two Oceans Aquarium:
An enormous congratulations to #MyOctopusTeacher for winning the #Oscar for Best Documentary! Pippa, James, Craig, and the anonymous octopus co-star – you've all made #SouthAfrica proud, and really shed light on the wonders that lie beneath our waves. Octopus #Oscars
PETA:
The Award-winners for #MyOctopusTeacher forgot to thank the most important star of the film—the octopus! Octopus. Congratulations for winning Best Documentary Feature at the #Oscars.
Empire Magazine's Octopus Faux-Pas
Empire Magazine, a publication devoted to films, let themselves down with a tweet that said "sadly the octopus has not turned up to accept the award, which feels like a missed opportunity". Furious fans of 'My Octopus Teacher' pointed out that "shows you didn't watch it, or you would remember crying your eyes out when it died??"
Wesgro – Cape Town & the Western Cape:
#MyOctopusTeacher Octopus | South Africa is beyond proud and excited about this big win! Trophy "I'm feeling grateful and overwhelmed and amazed and proud. Very proud as a South African, especially." – @PippaEhrlich
Netflix and NFVF Partnership announced
Following on the success of My Octopus Teacher, a Netflix original, the National Film and Video Foundation, an agency of the Department of Sports, Arts and Culture, has announced a partnership with Netflix to fund SIX locally produced films. "The call is officially open," says NFVF for projects in the final stages of development that need 100% production funding!
"This collaboration looks to create new opportunities for emerging filmmakers in the local film industry after many productions have had to cancel or postpone due to COVID-19 and the nationwide lockdown.
"The aim of this fund is to help alleviate the pressure filmmakers face to raise funding and will assist in the alleviation of low job creation currently faced by the sector," NFVF said in a statement.
"Films should also be culturally-authentic with a global appeal," NFVF said.
Details on the submission of proposals for the NFVF/Netflix Micro Budget Films Project can be found on https://www.nfvf.co.za/home/index.php?ipkMenuID=&ipkArticleID=764.
Congratulations once again to the production team of #MyOctopusTeacher for winning 'Best Documentary Feature' at the #Oscars – the documentary has opened a window into the natural beauty and diversity of South Africa's oceans and marine ecosystems. pic.twitter.com/FMjqqhMiwc

— Cyril Ramaphosa 🇿🇦 (@CyrilRamaphosa) April 26, 2021