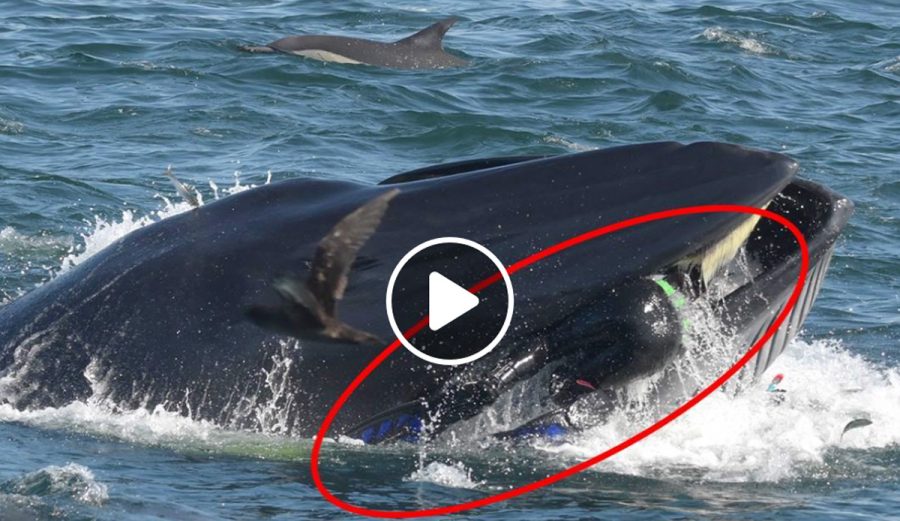 WATCH Man Swallowed by Whale in South Africa… Lives to Tell Tale
A man who was swallowed by a whale in South Africa has lived to tell the tale. The German owner of an Algoa Bay tour company is making front page news around the world with his unique story! Rainer Schimpf (51) jokingly thanked Heinz Toperczer on his business page for the "insensitivity" of taking photos […]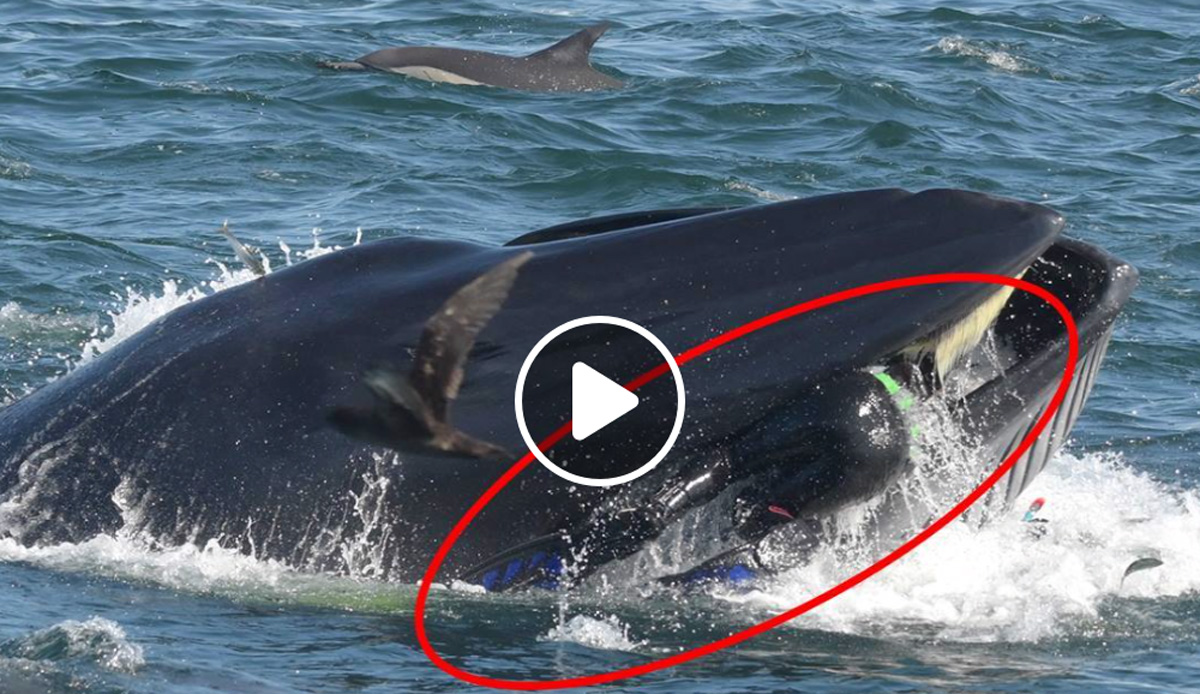 A man who was swallowed by a whale in South Africa has lived to tell the tale. The German owner of an Algoa Bay tour company is making front page news around the world with his unique story!
Rainer Schimpf (51) jokingly thanked Heinz Toperczer on his business page for the "insensitivity" of taking photos last month that captured the incredible moment when Rainer was swallowed by the whale.
"Certainly the photo of the year 2019," admitted Rainer, who also took the opportunity to promote his business to all those who want to suddenly friend him on Facebook, inviting them to come take a trip to see the whales, dolphins and sardines.
Rainer has been conducting tours – with Expert Tours – to view the famous sardine run for about 15 years, but this was the first time, he says, that he got an "insider view".
He had been trying to film a shark coming through the sardine bait ball, when "the next moment it got dark and I felt some pressure on my hip…" He realised he'd been swallowed by a whale… to the horror of the tourists on his boat who were watching, and his wife Silke!
He said there was "no time for fear, you have to use your instinct". Being an expert on whales, he was comforted by the knowledge that the whale wouldn't be able to totally swallow him down his throat.
Rainer instantly held his breath, thinking the whale would dive down and then release him. (Whales are not man eaters and this was a pure accident.)
Fortunately the whale turned over and opened its mouth, washing Rainer out.
Rainer reassured social media users that "this incident has not harmed the whale, nor me!" And then laughingly added: "Surely neither the whale nor I want to repeat this!"
He also pointed out:
Our effort to portray South Africa, Algoa Bay and Port Elizabeth in a good light can hardly be exceeded. Now the whole world knows what the sardine run is, that it takes place from February to July and starts in PE (Port Elizabeth)! Thank you dear whale!
WATCH: I was spat out by a whale in South Africa
Rainer has been conducting trips to view the sardine run for 15 years in South Africa:
https://www.facebook.com/photo.php?fbid=1684754758291480&set=pcb.1684758011624488&type=3&theater