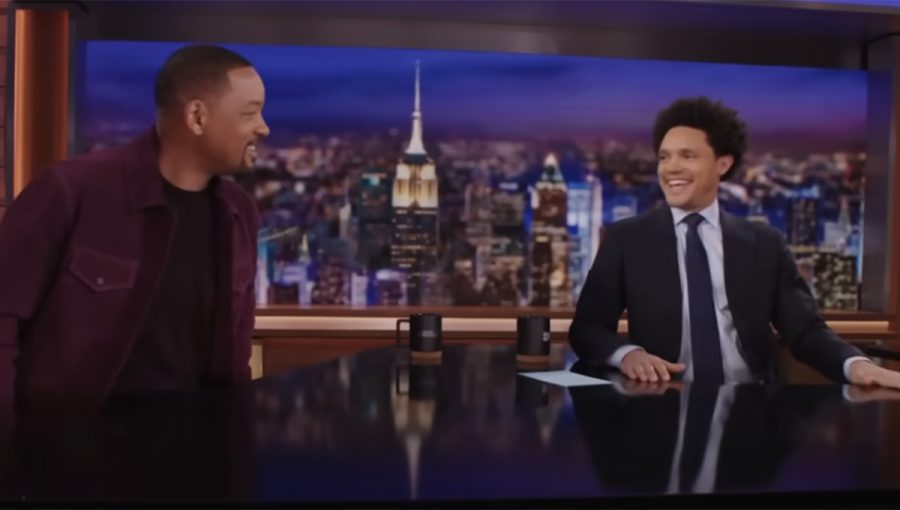 WATCH Trevor Noah Discusses the Flaws of Being Human with Will Smith
Outgoing The Daily Show host Trevor Noah this week sat down with Hollywood actor Will Smith to discuss Will's latest movie project and how he's spent the last year since the Oscars incident. South African comedian Trevor – who is good friends with both Will and Chris Rock (whom Will hit) – said he prefers […]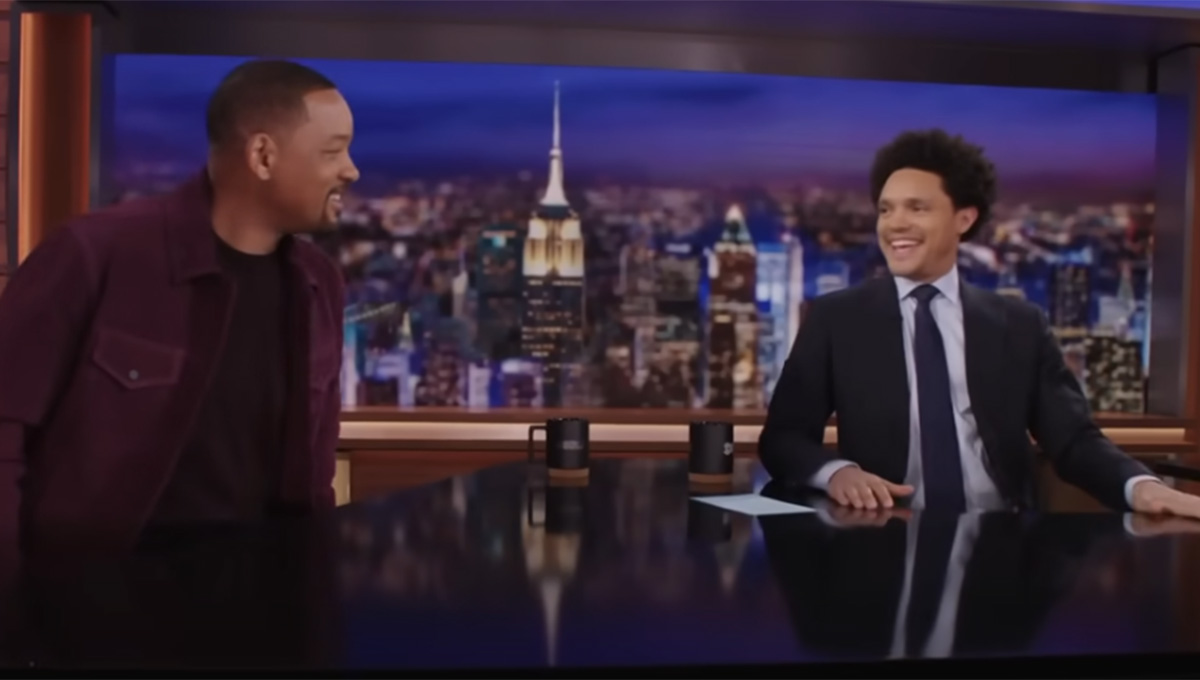 South African comedian Trevor – who is good friends with both Will and Chris Rock (whom Will hit) – said he prefers to define someone by the "sum of a person" rather than judging them on one isolated moment; and told Will "you not being perfect is what will make you perfect".
Will admitted the controversial Oscars night was both one of the best of his life (he won an Academy Award) and the world. He says there were a lot of things going on that night and that nobody was as shocked by his deplorable behaviour as himself. "I think that was one of the big things for me over these last couple of months… that I had to forgive myself for being human," said Will. "Trust me, there's nobody that hates the fact that I'm human more than me… I've always wanted to be superman… I had to humble down and realise that I'm a flawed human, and I still have an opportunity to go out in the world and contribute in a way that fills my heart and hopefully helps other people."
One of those ways is in his new movie 'Emancipation' a film that he promises is not a slave movie, but "a freedom movie".
WATCH Trevor Noah and Will Smith on The Daily Show
This week Trevor Noah also shared a little more insight into why he will be leaving The Daily Show this week, with his last broadcast scheduled for Thursday 8 December.
WATCH Trevor Noah explains why he's leaving The Daily Show