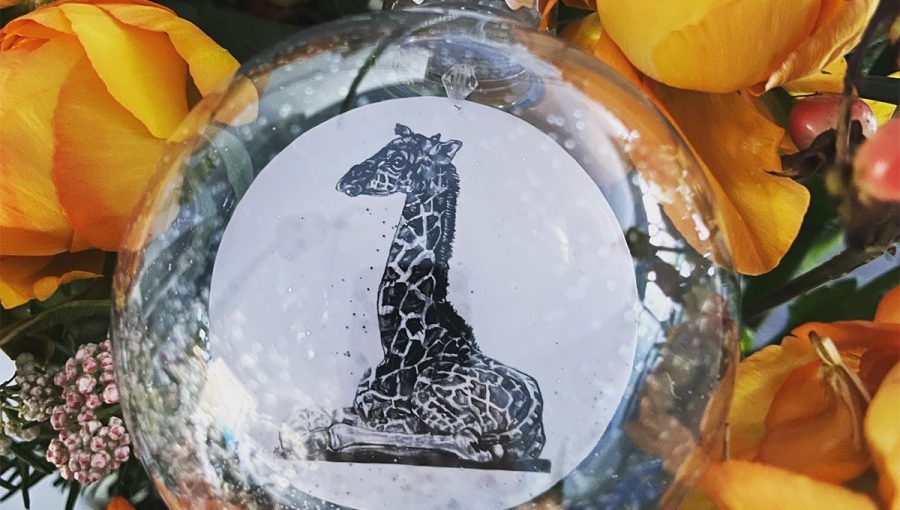 Artist on Dialysis Creates Wildlife Christmas Baubles That Help Baby Rhino Orphan Be Adopted
Thanks to wildlife Christmas baubles, created by talented artist Diana Wilkinson, a little orphaned rhino calf has been adopted by the funds raised. The 6-week-old calf, Ukuthula, whose mother was ruthlessly poached, will now get another chance at life at the Zululand Rhino Orphanage. Diana is no ordinary artist. She has made headlines around the […]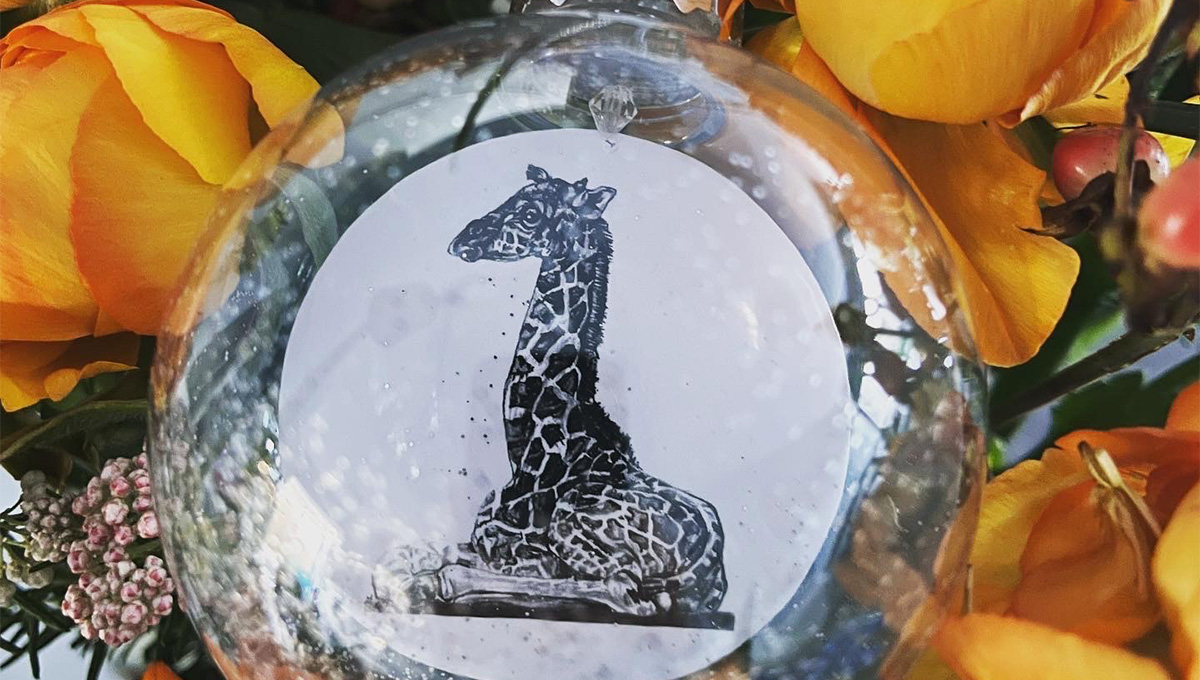 Thanks to wildlife Christmas baubles, created by talented artist Diana Wilkinson, a little orphaned rhino calf has been adopted by the funds raised. The 6-week-old calf, Ukuthula, whose mother was ruthlessly poached, will now get another chance at life at the Zululand Rhino Orphanage.
Diana is no ordinary artist. She has made headlines around the world for her feisty never-give-up attitude despite facing a life-threatening illness; and her ongoing campaign – with the Platter Project – to raise awareness about live organ donation and SA's precious wildlife. In 2016, Adv Thuli Madonsela revealed that Diana and her family are an inspiration to her.
In 2018, Diana underwent a kidney transplant and for the past five years she has been on dialysis and battling a superbug she contracted. But she has never stopped painting and creating objects for the Platter Project.
She started The Platter Project to raise funds for wildlife conservation and for children battling organ failure (liver and kidneys) at Charlotte Maxeke Hospital and Marang House. Initially, she painted large 43cm platters showcasing SA's beautiful wildlife which is being poached to extinction… but due to anti-rejection medication making her shake a lot, she is now limited to only attempting the platters on a commission basis.
BUT fortunately she finds pencil artwork more stable for her hands, and now does originals and prints.
"This year, as a creative, she wanted to do something new," her daughter Legh told SAPeople. And so, after a week in ICU, Legh's mom was back at it for the festive season, making The Platter Project's amazing Christmas baubles.
They've been hugely popular – sent around SA, to the USA, UK, Canada, Australia, Kenya and Germany!
With five in a set selling for R599, ALL funds have been donated… truly living up to the hashtags #PresentsWithAPurpose #GiftsOfKindness. (They also make great educational tools for children.)
"So far we have donated R10,000 to IAPF – international anti-poaching foundation – for uniforms for female rangers; and we have bought 12 children on the organ donor waiting list Christmas presents worth R300 each – all locally sourced."
Diana and her beautiful family have also purchased food for 40 adult patients on the organ donor waiting list at the Charlotte Maxeke Hospital, including maize meal, rice, oil and canned food.
Since it inception, The Platter Project has raised over R1.5-million for various causes!
If you'd like to be part of this wonderful initiative, support The Platter Project here:
With the adoption of Ukuthula, the little rhino, the Platter Project says: "This adoption was made possible by all of our wonderful followers and supporters who purchased our Wildlife Christmas Baubles this year ♥️" The family thanked all those who "helped us make a difference in the lives of these precious, critically endangered species?"
View this post on Instagram