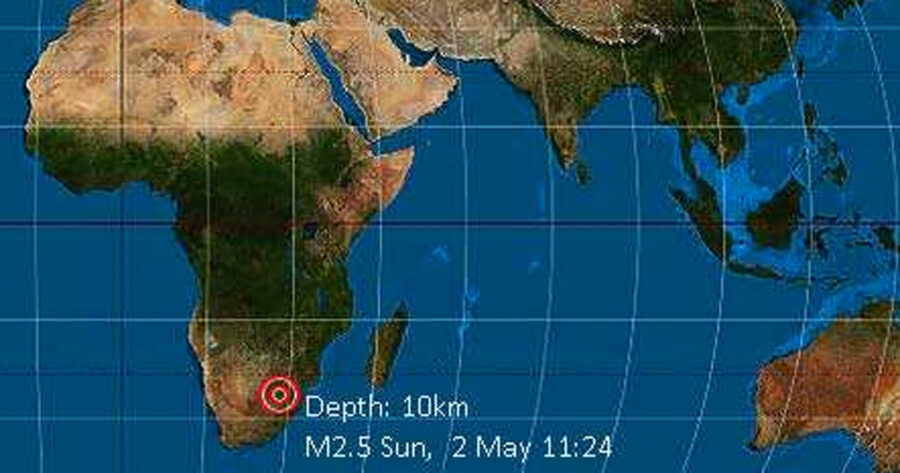 2.5 Magnitude Earthquake Felt Near Boksburg on Sunday
A magnitude 2.5 earthquake was reported at lunch-time on Sunday, near Johannesburg, South Africa. There were over 286 reports of the tremor from people in and around Boksburg. According to Volcano Discovery, the weak magnitude earthquake was recorded at 13h24 SA time. Its depth was 10km. The exact epicenter latitude / longitude was: 26.21°S / […]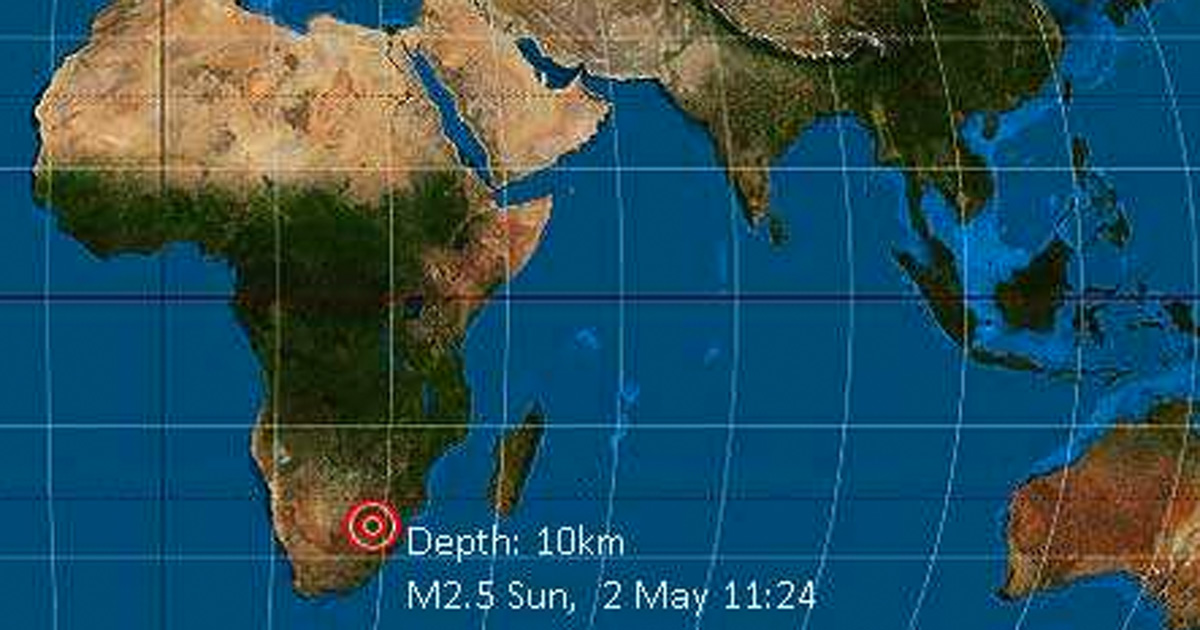 A magnitude 2.5 earthquake was reported at lunch-time on Sunday, near Johannesburg, South Africa. There were over 286 reports of the tremor from people in and around Boksburg.
According to Volcano Discovery, the weak magnitude earthquake was recorded at 13h24 SA time. Its depth was 10km.
The exact epicenter latitude / longitude was: 26.21°S / 28.198°E (Ekurhuleni Metropolitan Municipality, Gauteng, South Africa)… which is basically 6km west of Boksburg and 15km east of Joburg.
Residents are accustomed to feeling tremors in the area, blamed largely on underground gold mines. Volcano Discovery reports that in the past 30 days Boksburg has been shaken by one other quake that was larger – a 3.2 quake, 10.2 km southwest of Westonaria, on 9 April – and five smaller quakes that measured between 2.0 and 3.0.
After a 2.8 magnitude earthquake in Gauteng in October last year, Michelle Grobbelaar from CGS (South African Council for Geoscience) told SAPeople: "It is difficult to determine with certainty what caused the earthquake. However, that being said, it did occur in the mining region where we have recorded many earthquakes in the past."
If you live in the area and did, or did not, feel the quake, please report it on Volcano Discovery.