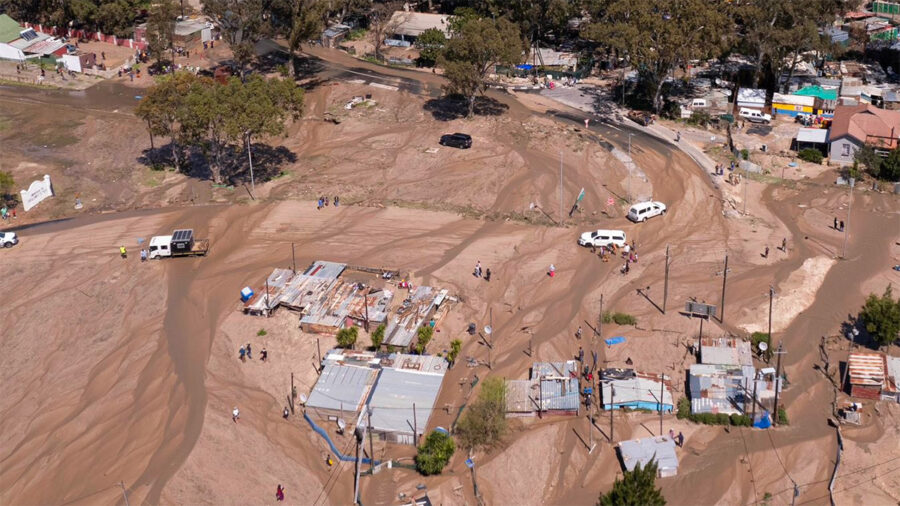 Breaking: Mayor declares 'major incident' for parts of Cape Town after storm and floods
The mayor thanked charities (like Gift of the Givers) that have rushed to aid victims of the flooding…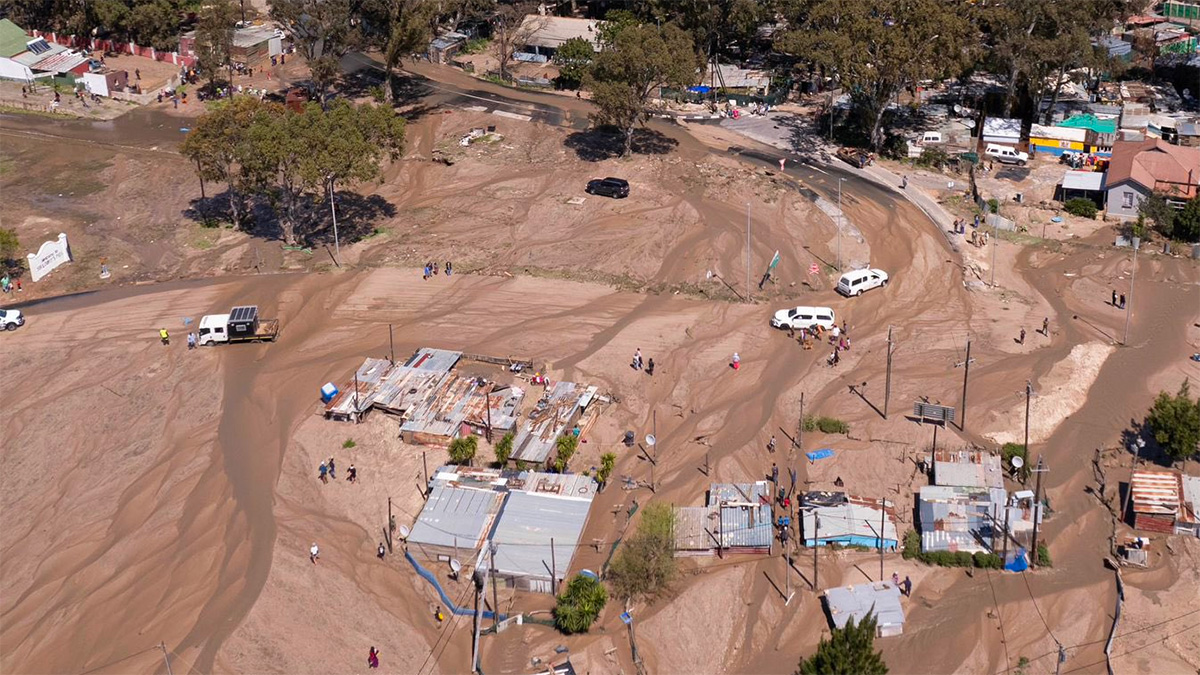 Cape Town Mayor Geordin Hill-Lewis today declared a "major incident" for the flooding in Sir Lowry's Pass village, Rasta Kamp, and other sites of severe flooding following the Cape Storm.
The mayor said on Tuesday afternoon (26 Sep) that he made this decision because it "will free up more resources to respond. I'm grateful to City teams working non stop and charities who are helping."
Gift of the Givers is one of those charities. The organisation has rushed to aid flood victims after the devastating rains. A fundraiser set up today on BackABuddy for Gift of the Givers has already reached R42,000. The target is R50,000. The organisation says:
"The scale of these floods has left a wake of devastation that is hard to comprehend. Communities in Botrivier, Caledon, Riviersonderend, Hermanus, De Doorns, Robertson, Ashton, Montague, and Ladismith now find themselves isolated and cut off from essential services. Formal houses are submerged, informal settlements have been washed away, vehicles lie displaced, and the material possessions that once defined these communities have been mercilessly obliterated. It's a heart-wrenching situation that demands immediate attention and support."
Urgent Needs of Our Affected Communities
Gift of the Givers says: "We are acutely aware of the urgent and pressing needs facing these communities. The situation on the ground demands swift, unwavering action and support."
Among the most critical needs are:
Sandbags: Essential for flood mitigation efforts.
Bottled Water: A basic necessity for drinking and sanitation.
Hot Meals and Fortified Foods: Providing sustenance to those affected.
Mattresses and Blankets: Vital for shelter and warmth.
New Clothing: Replacing items lost in the floods.
Hygiene Packs, Sanitary Pads, and Diapers: Ensuring hygiene and comfort.
Your support can make a significant difference in alleviating the suffering of those who have been impacted by this disaster.
To ensure transparency, please send your deposit slip to donations@giftofthegivers.org and we will provide you with a Section 18A tax-deductible certificate. Your support is a lifeline for those grappling with the aftermath of this disaster.
If you can, please donate here:
https://www.backabuddy.co.za/champion/project/western-cape-floods-urgent-appeal