EFF urges removal of apartheid statues after SCA flag court ruling
The Economic Freedom Fighters (EFF) says apartheid statues should follow after the Supreme Court of Appeals' (SCA) apartheid flag judgment. ALSO READ: AfriForum loses its appeal and fight to display the old SA flag EFF HAPPY WITH SCA'S RULING ON APARTHEID FLAG According to Sowetan Live, the EFF has also requested that the courts order the removal […]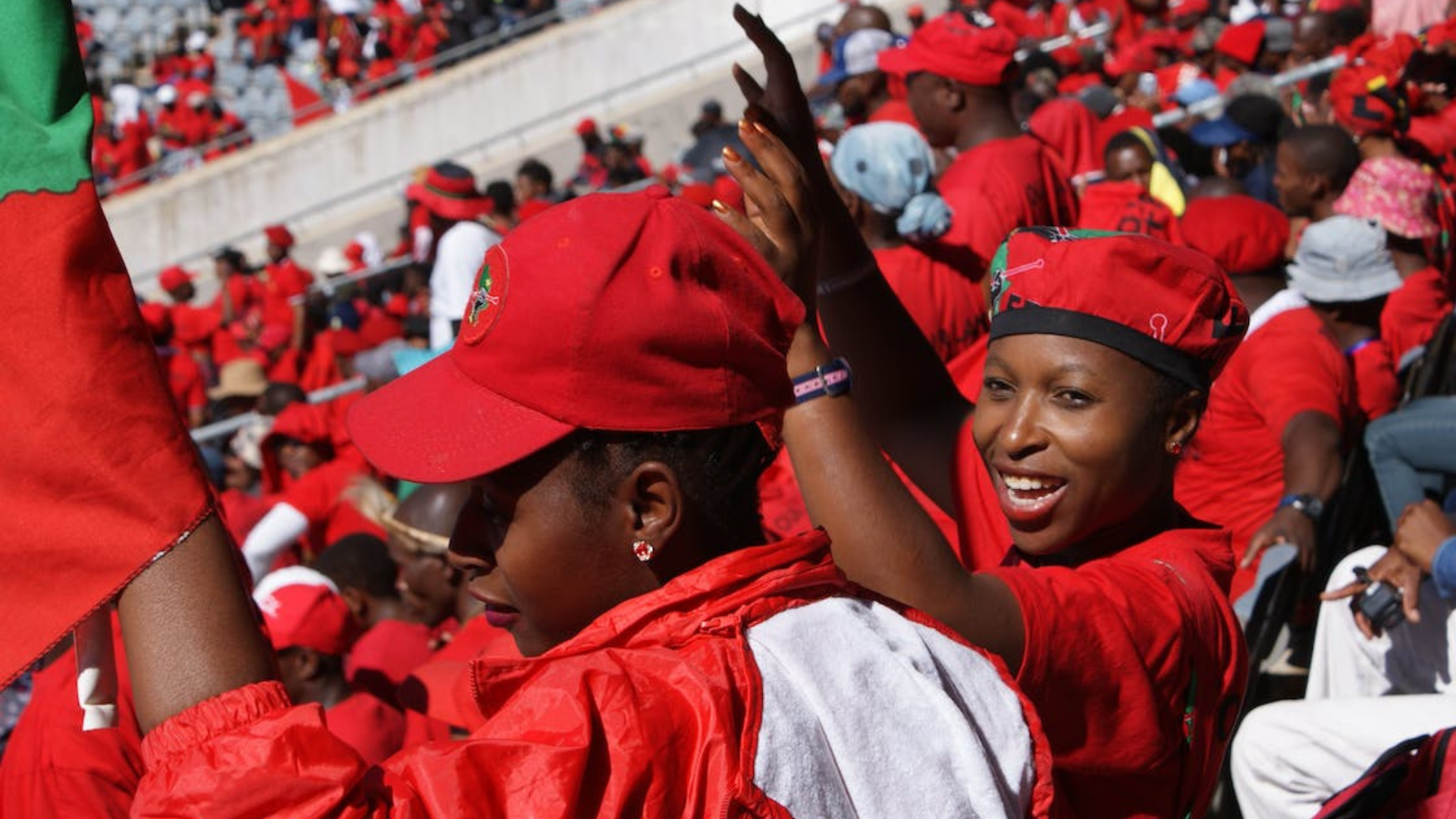 The Economic Freedom Fighters (EFF) says apartheid statues should follow after the Supreme Court of Appeals' (SCA) apartheid flag judgment.
ALSO READ: AfriForum loses its appeal and fight to display the old SA flag
EFF HAPPY WITH SCA'S RULING ON APARTHEID FLAG
According to Sowetan Live, the EFF has also requested that the courts order the removal of apartheid statues.
EFF Member of Parliament Dr Mbuyiseni Ndlozi celebrated the ruling and further urged the courts to order statues of apartheid leaders in public spaces be removed.
"The SCA has ruled that public displays of apartheid flag constitute hate speech, thus dismissing AfriForum's appeal. It should therefore follow that apartheid statues celebrating apartheid leaders like Paul Kruger fall in the same category of hate speech," he said.
ALSO READ: Two boys drowned in Limpopo river after sneaking out to swim
Judge Ashton Schippers' comments on the recent Supreme Court of Appeals' (SCA) old South African flag judgment;
"Those who publicly hold up or wave the old Apartheid flag, convey a brazen, destructive message that they celebrate and long for the racism of our past."
Last week, the Supreme Court of Appeals dismissed AfriForum's application to overturn a judgment that banned unjustified public display of the apartheid flag.
ALSO READ: Stellenbosch urination: Brother of accused GRINS holding old SA flag
Part of the court's ruling stated that public display of the flag is hate speech, unfair racial discrimination and harassment.
However, the display of the apartheid flag is not prohibited for artistic, academic or journalistic purposes.
ALSO READ: Huge backlash as AfriForum fight for the right 'to display old SA flag'
AFRIFORUM CONSULTING WITH ITS LAWYERS
After the court ruling, AfriForum said the organisation was consulting with its lawyers on the next steps.
"Freedom of expression as a right has unfortunately become watered down in this country. It is a principle that has become the victim of ridiculous double standards and the future consequences will likely be dire," said the AfriForum.
The Nelson Mandela Foundation, which initially laid a complaint against AfriForum over the display of the apartheid flag said it was delighted by the ruling.
This article was originally published by CWENGA MAQHUBELA.