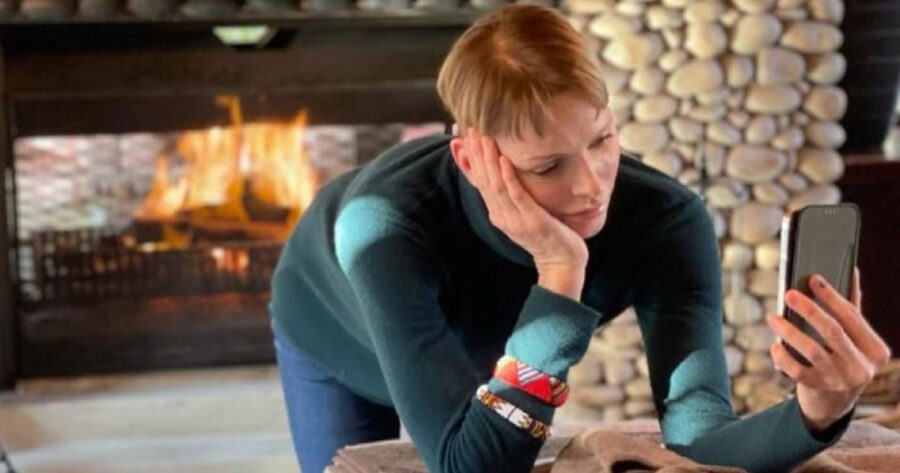 Princess Charlene Shares FaceTime Photos from South Africa, Blowing Kisses to her Children
Princess Charlene of Monaco has shared photos of her face-timing her children from South Africa, where she is still recovering from 'painful' surgery she had to undergo after complications arose from a previous procedure for a serious ENT (ear, nose and throat) infection she contracted whilst in SA. Referring to six-year-old Prince Jacques and Princess […]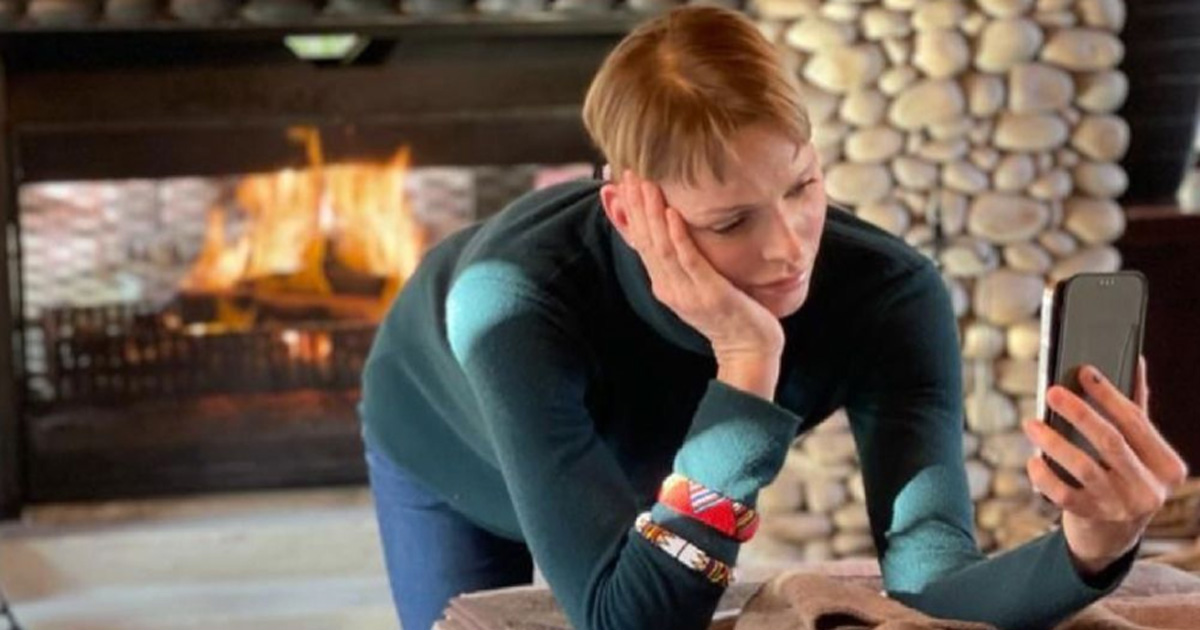 Princess Charlene of Monaco has shared photos of her face-timing her children from South Africa, where she is still recovering from 'painful' surgery she had to undergo after complications arose from a previous procedure for a serious ENT (ear, nose and throat) infection she contracted whilst in SA.
Referring to six-year-old Prince Jacques and Princess Gabriella, the former South African Olympic swimmer said: "Spending time with Jacqui and Bella making blankets for the crèche next door. Wish me luck ??"
The photos show Charlene blowing kisses to her children on Facetime, with a sewing machine in the background.
The 43-year-old Princess had travelled to South Africa a couple of months ago to spend time in the bush raising global awareness for the need to protect SA's rhino from horrific poaching. In one of the latest photos she has posed in front of a poster that mentions 'Save Our Elephants' and 'Save the Rhinos'.
Earlier this month the Princess missed her 10 Year Wedding Anniversary in Monaco because, according to a Palace statement, her medical team has advised her not to fly until she fully recovers and her condition "stabilises". In the statement, Princess Charlene said: "My daily conversations with Albert and the children help keep me in good spirits, but I really miss seeing them. I was lucky that they were able to visit South Africa and it was amazing to see them. I cannot wait to be reunited."
Several international media outlets, including Page Six, have questioned whether Charlene's stay in her former home of SA is truly about an ENT condition or really about the health of her marriage.
However Charlene told Channel 24: "Albert is my rock and strength and without his love and support I would not have been able to get through this painful time."
According to People magazine, the Palace confirmed to them that Prince Albert and the twins have plans to travel to South Africa again soon. They previously visited her in June.
Photos from Princess Charlene in South Africa:
View this post on Instagram