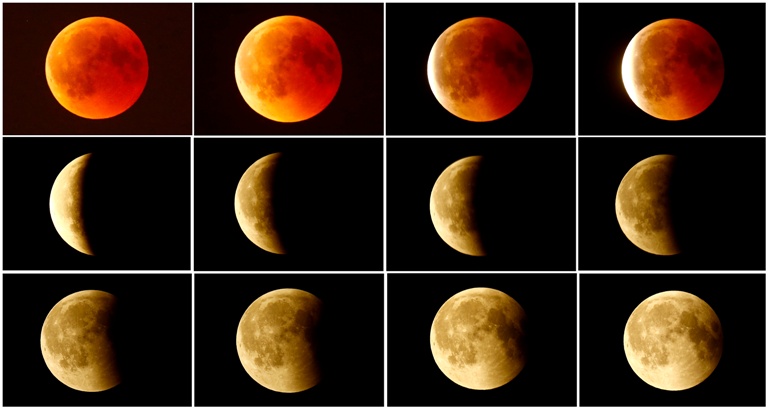 RARE Hybrid Solar Eclipse TONIGHT – Here is how YOU can see it
A hybrid solar eclipse, a RARE astronomical event, will be seen TONIGHT. Here is everything you need to know. RARE Hybrid Solar Eclipse TONIGHT – Here is how YOU can see it Photos: via K. Bikos/ timeanddate.com. The first  eclipse of 2023 is set to happen TONIGHT, and it will be a special one. FOR […]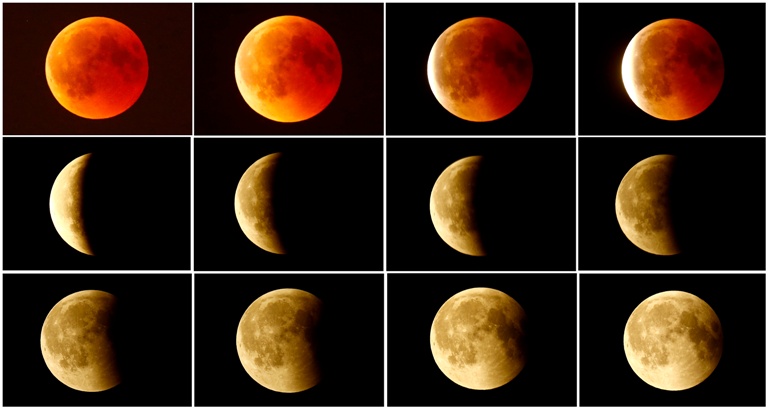 A hybrid solar eclipse, a RARE astronomical event, will be seen TONIGHT. Here is everything you need to know.
RARE Hybrid Solar Eclipse TONIGHT – Here is how YOU can see it Photos: via K. Bikos/ timeanddate.com.
The first  eclipse of 2023 is set to happen TONIGHT, and it will be a special one.
FOR THE FIRST TIME IN A DECADE, THE RARE HYBRID SOLAR ECLIPSE WILL HAPPEN TONIGHT
According to reports, for the first time in a decade, a hybrid solar eclipse is set to take place on April 20.
ALSO READ: WATCH: Could SA be a potential strike zone for NASA's dead craft TODAY?
The moon will come in between the sun and Earth during the eclipse. The eclipse will appear as a total in some places but will appear as an annular eclipse in others.
"This eclipse is a little bit tough because not much of it is going to pass over land…so most people that get a chance to see the eclipse are going to see a partial eclipse. What that means is that the moon is only going to block out part of the sun, so it will look like a bite is taken out of the sun."

said Dr. Michael Kirk, the principal investigator of NASA's Heliophysics Education Activation Team.
IT IS A COMBINATION OF AN ANNULAR AND A TOTAL SOLAR ECLIPSE
It is known as a hybrid solar eclipse when such an eclipse occurs. It is a combination of an annular and a total solar eclipse.
ALSO READ:BREAKING: 'Runaway' black hole the size of 20,000,000 suns speeding through space
It starts as annular, becomes total, and later goes back to being annular.
HERE IS HOW, WHEN, AND WHERE YOU CAN WATCH THE ECLIPSE:
A hybrid eclipse will be visible in Australia, Timor-Leste, and Indonesia (West Papua and Papua) on April 20, 2023. At the same time, a partial eclipse will be visible on April 20 in Southeast Asia, East Indies, Australia, the Philippines, and New Zealand.
ALSO READ: WATCH: Huge chunk of SUN has broken off- scientists left baffled
According to Eclipse.com, South Africans will not be able to see the eclipse tonight with the naked eye.
But wait, we have great news! You can watch it on the live stream below or on YouTube.
The partial eclipse beings at 1:34 UTC and ends at 6:59 UTC on April 20. The central (hybrid) eclipse begins at 2:37 UTC and ends at 5:56 UTC on April 20. Note that, for the Americas, this eclipse takes place mostly on the night of April 19 (so the eclipse isn't visible in the Americas).
The greatest eclipse took place off the coast of Timor at 4:16:47 UTC on April 20. There will be 1 minute and 16 seconds in total.
HOW LONG WILL THE ECLIPSE LAST?
The duration of the hybrid eclipse is 199 minutes.
Maximum eclipse: At a maximum eclipse, the sun is 1.02657 percent covered by the moon, with an eclipse magnitude of 1.0132.
Note: In a hybrid solar eclipse, if you are in the path of totality, you see either an annular eclipse or a total solar eclipse, depending on your position along the central eclipse path.
ALSO READ: WATCH: It's a bird… It's a plane… No, it's a Bolide! [Video]
THE NEXT ANNULAR SOLAR ECLIPSE WILL TAKE PLACE IN 2031
The number one rule for solar eclipse observation – even partial eclipses – is to make sure you protect your eyes by using a safe solar filter.
The next annular solar eclipse will take place in 2031, and the following eclipse will be observed in India on August 2, 2027