South African Family Has 24 Hours to Arrange Way Home from Vietnam
Nicci Lombard and her family are hoping for a miracle within the next 24 hours so they can return home to South Africa from Vietnam, or they will face a heavy fine which they can't afford when their visa runs out on 2 July. Like many SA expats in Asia, their dreams came tumbling down […]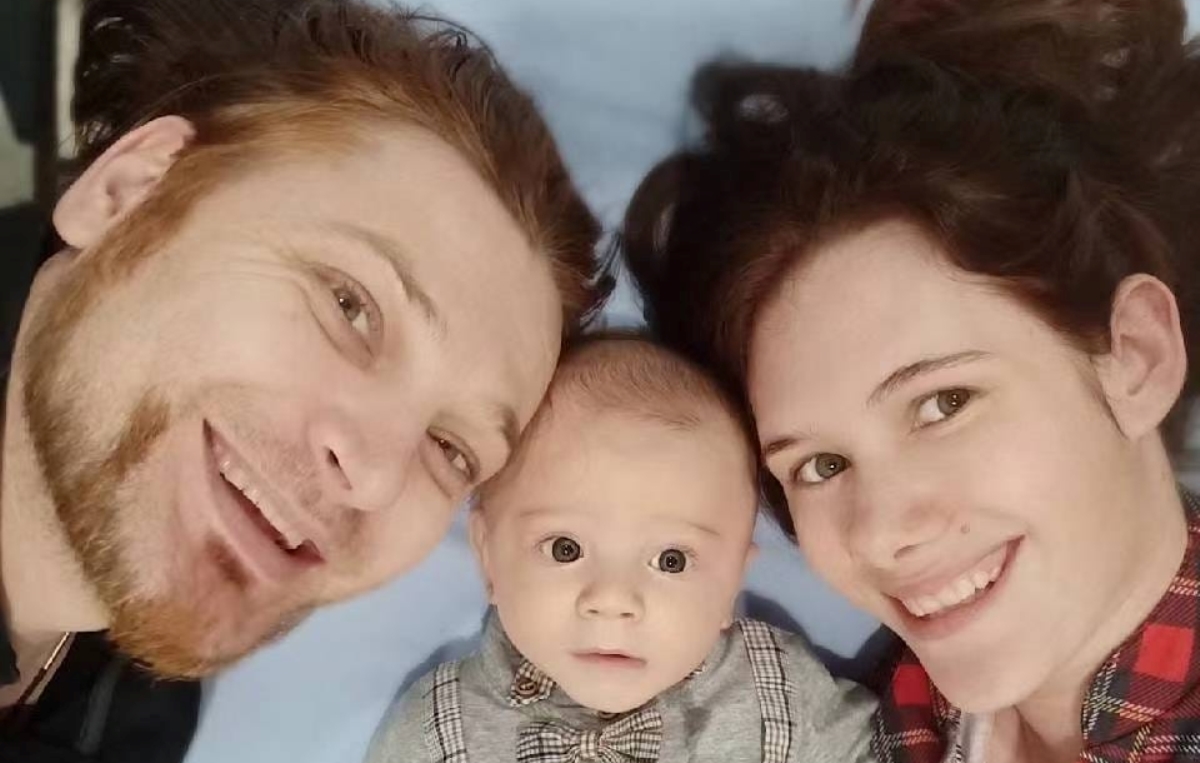 Nicci Lombard and her family are hoping for a miracle within the next 24 hours so they can return home to South Africa from Vietnam, or they will face a heavy fine which they can't afford when their visa runs out on 2 July. Like many SA expats in Asia, their dreams came tumbling down with the ongoing pandemic, and as Vietnam – once the poster child for limiting Covid-19 infections – now experiences a surge in cases, some foreigners are allegedly being encouraged to leave.
Nicci (whose full name is Zyldre Nicci Rossouw) says so many friends have already left. "My heart is broken… ???" She has heard that 3,000 expats have already left the country and another 1,500 are "going to get asked to leave within the next month or two". (This is hearsay.)
Nicci needs to book flights to the South African Embassy in Hanoi this weekend to get an Emergency Travel Certificate for her seven-month old son, who was born in Vietnam last year. The family hopes to fly back to SA on Thursday before their short-term visa extension expires which they may not be allowed to renew, according to new rules introduced this year.
Nicci and her husband Dante have been living legally in Vietnam, but on a tourist visa because their work visa – through their school – was denied because no work permits were being issued. She says the Vietnam government has been "very nice" to those, like her, who have been legally in the country.
"I love Vietnam so much. This country has shown so much kindness to many expats over the past year and a half during covid times. This time is so uncertain for many people," she told SAPeople. "I came to this country because my heart fell in love when I came here on holiday. And this is where I wanted to start over after China."
After four years of living and working in China, Nicci and Dante decided to make Vietnam their new home at the start of 2020 "but little did we know that the world wouldn't be the same anymore due to Covid…"
Nicci says: "The first lockdown started, and so the second one followed, and then the third… During the first lockdown, we got the best news we could ever ask for. We were blessed with the news of our beautiful baby boy (Alexander) being on the way.
"At times life was tough, and at times life was ok. I kept my faith that everything would work out, and in the end, everything did."
But now they have the fourth wave of Covid upon them… and the fourth lockdown.
"Due to having to survive through 3 lockdowns in the past, each one without income, we are now facing even bigger problems with the 4th lockdown.
"Many of us foreigners here in Vietnam have been asked to leave the country ASAP with this lockdown," says Nicci. "Some of my friends and people I know have been given a few days to leave, where others have been given more time. It all just depends on the immigration department. If we overstay our visa we need to pay a large fine per day overstayed or more serious consequences could follow.
"Unfortunately, we are completely broke hence we humbly ask for your help," says Nicci, who has set up a fundraiser on South African crowdfunding platform BackABuddy.
"We need to get the funds in order to go back home (South Africa ) to our family and start over with our lives."
Nicci estimates they will need about R8,000 for flight tickets, R770 for PCR tests in order to fly, an Emergency Travel Document (ETD) for baby Alexander, R300 for courier costs, R2,000 for tickets to Hanoi where the SA Embassy is located and where they need to get the ETC.
The total comes to R28,800. If they receive any extra funds this would go towards food and 'survival money' for when they arrive in South Africa.
Nicci says: "If you're able to help, please do so. If not please share so we could get the funds needed to go home. Thank you for taking the time to read my story."
Please click here if you would like to help
Well known SA expat in London, Hayley Reichert, who helped co-ordinate the return of many South Africans to SA during the pandemic last year says: "If anyone has a few ? to spare, please could you assist Nicci Lombard and her little family in getting back to SA from Vietnam. Having assisted a number of individuals and also a few with babies who had lost jobs and were stuck in SE Asia last year, I know how difficult & stressful it has been for Nicci. She has 24 hours to try raise the difference needed for flights."
If you would like to stay up to date, follow Nicci on Facebook.
UPDATE FRIDAY 2 JULY: "I'm writing this post as I'm sitting on the plane making use of their 60min free wifi. I'm sitting here with immense gratitude in my heart, knowing that in less than two hours we are going to be reunited with our family.
"Just the thought of that brings tears to my eyes.
"So I'd like to thank each and every one of you who has donated and shared. Without you, this would not have been possible.
"May God bless you for eternity because you opened your heart. ???
"All our thanks from the Rossouw family."