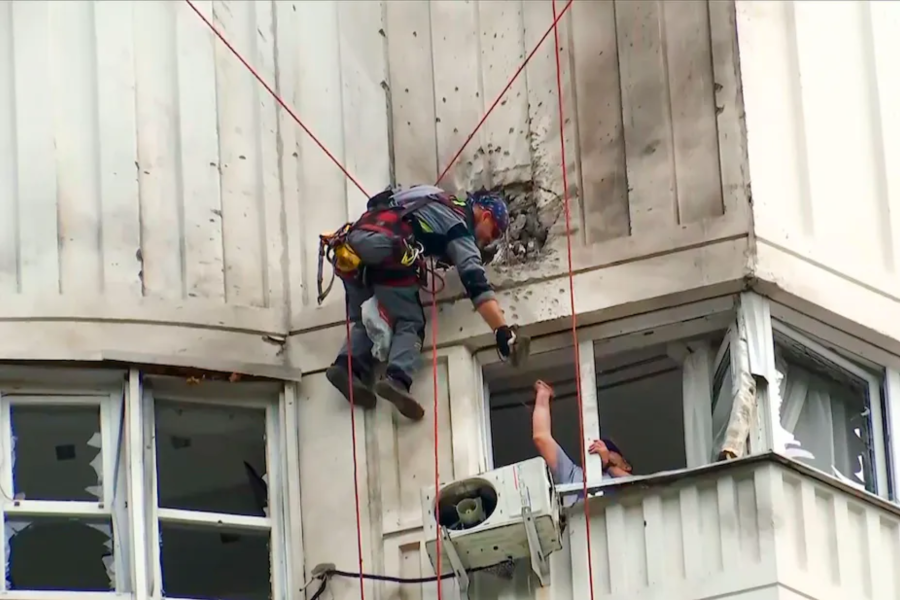 Ukraine sends clear message to Russia via drone strikes
A wave of approximately 30 drones appeared in skies around the Russian capital, Moscow, on May 30. Though widely sensationalised as a major attack against the heart of the Russian government, they caused only minor damage, mostly to high-rise buildings. These drones were not intended to cause major destruction. Rather, they were meant to send […]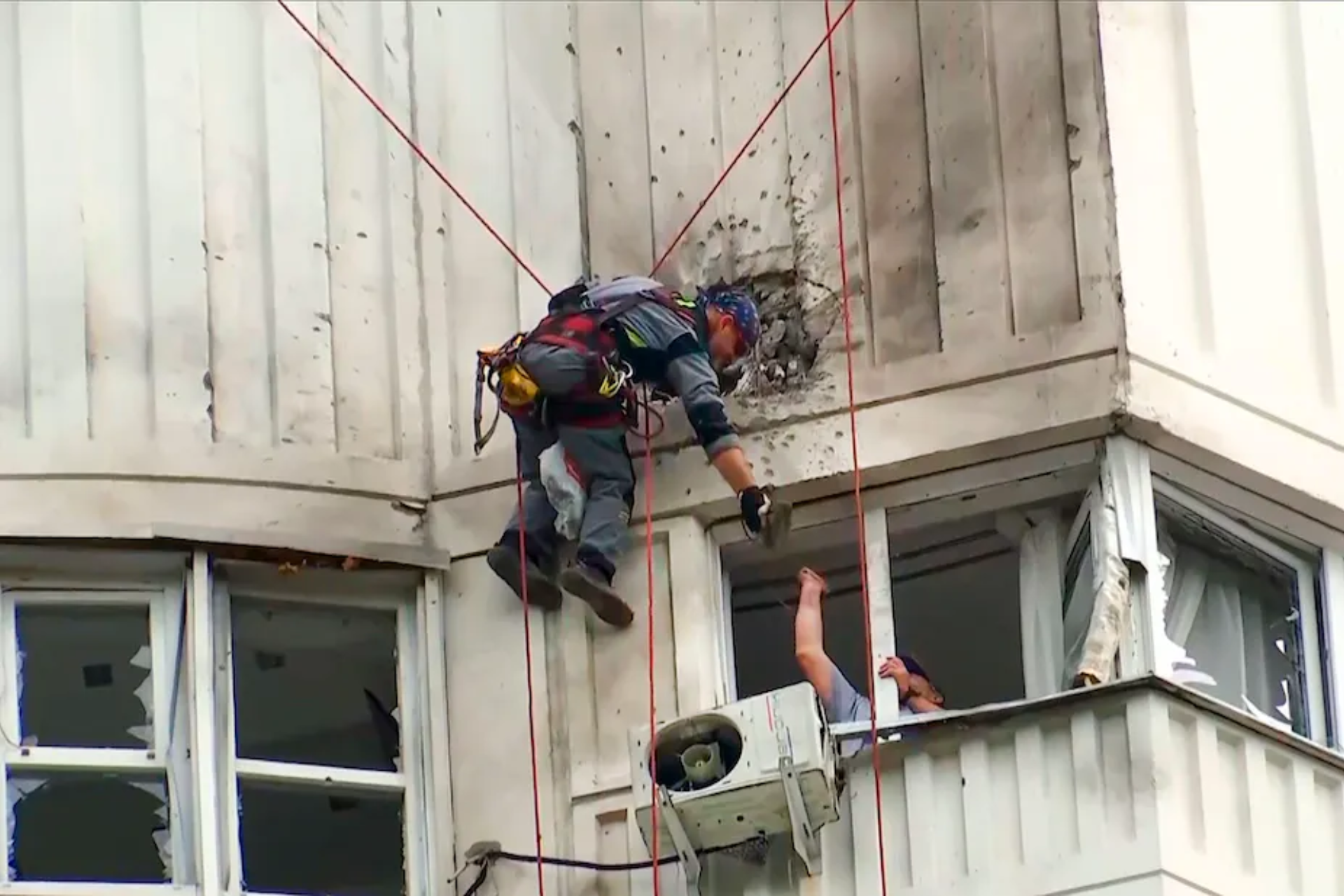 A wave of approximately 30 drones appeared in skies around the Russian capital, Moscow, on May 30. Though widely sensationalised as a major attack against the heart of the Russian government, they caused only minor damage, mostly to high-rise buildings.
These drones were not intended to cause major destruction. Rather, they were meant to send a message that Ukraine – which has not claimed responsibility for the strikes – has both the capacity and will to strike back at the capital of its enemy invader.
Although different in scale, this is not the first such strike against Moscow. In early May, Russia alleged that Ukraine had targeted President Putin with a drone strike, which Ukraine's president, Volodymyr Zelensky, promptly denied. And Ukraine is thought to have been behind a series of drone strikes against airbases in Russia's Kursk, Saratov and Ryazan regions, up to 300 miles inside Russian territory.
ALSO READ: 10,000 Russian convicts killed in battle in Ukraine
RUSSIA
More recently, the Russian defence ministry claimed that a Ukrainian drone attack on one of its spy ships the Black Sea, the Ivan Khurs, had failed. There have also been drone strikes against Russian oil pipelines and refineries including near the Black Sea port of Novorossiysk, a crucial oil export hub for Russia.
Drone strikes are not the only way in which the war has come home to Russia. The Belgorod region, to the north of the Ukrainian city of Kharkiv, has seen a spectacular ground assault raid by the so-called Russian Volunteer Corps and Free Russia Legion (two Ukraine-based far-right Russian militia groups), which took the Russian military two days to repel.
Because of its strategic location as a training and staging ground, Belgorod has repeatedly come under attack. In October 2022, two gunmen killed 11 soldiers at a training ground, wounding a further 15. The region has also been repeatedly struck by Ukrainian artillery, missiles and drones since the beginning of Russia's invasion in February 2022. These strikes have become more frequent and intense in recent weeks.
INTENSIFYING AIR WAR
The bigger picture that emerges from all this has two important dimensions. First, it suggests that at the moment, there is a lull in the ground war and an intensification of the air war. This comes after Russia's Wagner paramilitary group finally captured the embattled city of Bakhmut on May 20.
The costs of the intensifying air war are particularly borne by Ukraine, which has endured daily waves of drone and missile attacks since then, including on its capital Kyiv.
None of this has been a gamechanger for either side. If anything, it has demonstrated Russian vulnerabilities that expose the Kremlin's version of the "special military operation" for what it is – a full-on war in which even the Russian capital is not safe from air strikes, let alone areas closer to the border with Ukraine.
But it has also made it easier for Kyiv to lobby western allies successfully for more military support, demonstrating the need for, and usefulness of, both air defence systems and advanced attack drones and missiles – such as the UK's Storm Shadow missiles which, according to Ukraine's defence minister Oleksii Reznikov, "hit 100% of their targets".
DEPORTATION PLANS
The second dimension is this: while the air war and protracted battle over Bakhmut have captured most media attention, Russia has dug in deep in the Ukrainian territories that it captured and now illegally occupies. Defences against an expected Ukrainian offensive have been massively fortified along the around 1,000km of frontline and along the beaches of Crimea.
ALSO READ: 'Swimming in plastic': Greek fishermen fight pollution
But Russia is also digging in in other ways. On April 27, Putin signed a decree that forces residents in the occupied territories either to accept Russian citizenship or become stateless. And at the end of May, the Russian president approved amendments to existing legislation of martial law, including forcible population transfers and holding of elections in territories where martial law has been declared.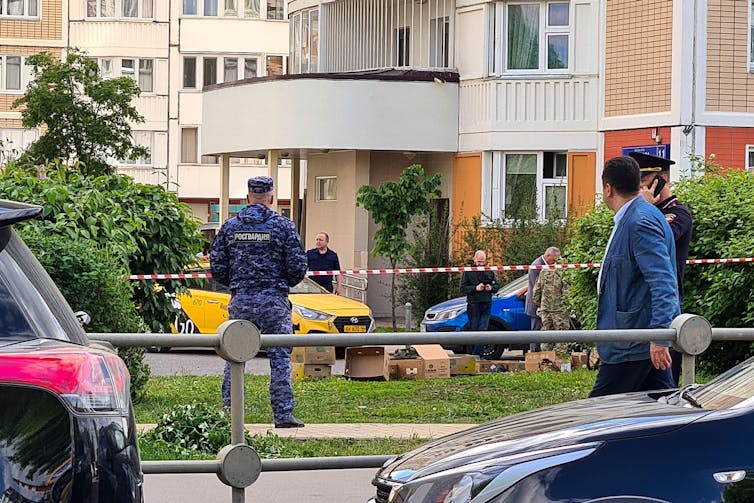 This suggests that Russia is unlikely to attempt to capture additional Ukrainian territories – at least, not for now. Rather, the Kremlin seeks to consolidate its hold on what it already has illegally annexed. This is most likely an attempt to withstand Ukrainian pressure during Kyiv's anticipated offensive until it runs out of steam.
A failure by Ukraine to regain significant ground on the battlefield, in the Kremlin's logic, might increase the chances of a ceasefire that would further strengthen its territorial control. Such an outcome might also fracture the west's united front of support for Ukraine, especially ahead of another winter war and as the US is heading into a fiercely contested presidential election in 2024.
ALSO READ: African nations to send peace mission to Ukraine, Russia – Cyril Ramaphosa
UKRAINE'S MESSAGE TO RUSSIA
Ukraine's best chance of avoiding such an outcome is to make significant gains in its counteroffensive campaign. The drone strikes on Moscow can be seen as preparations for that. They will provide a boost to morale for the Ukrainian army and people, ahead of what is likely to be a costly and painful military push. They demonstrate that Ukraine is ready to take the fight to the enemy, and that no one is invulnerable to their retribution.
In attacking deep inside Russia, these strikes will also force Russia to keep air defences close to symbolically and strategically important assets, rather than deploying them closer to the frontline with Ukraine.
ALSO READ: Woman shot outside Wynberg court: Four suspects arrested
The attacks also send a message to the Russian people that the "special military operation" is making them less, not more, secure. Putin has so far presented the war as something that has had little impact on Russian daily lives. These drone attacks and the coming counteroffensive, with all the destruction and casualties it is sure to bring, will puncture that lie.
Article by 
Stefan Wolff. Professor of International Security, University of Birmingham
David Hastings Dunn. Professor of International Politics in the Department of Political Science and International Studies, University of Birmingham
This article is republished from The Conversation under a Creative Common licence. Read the original article