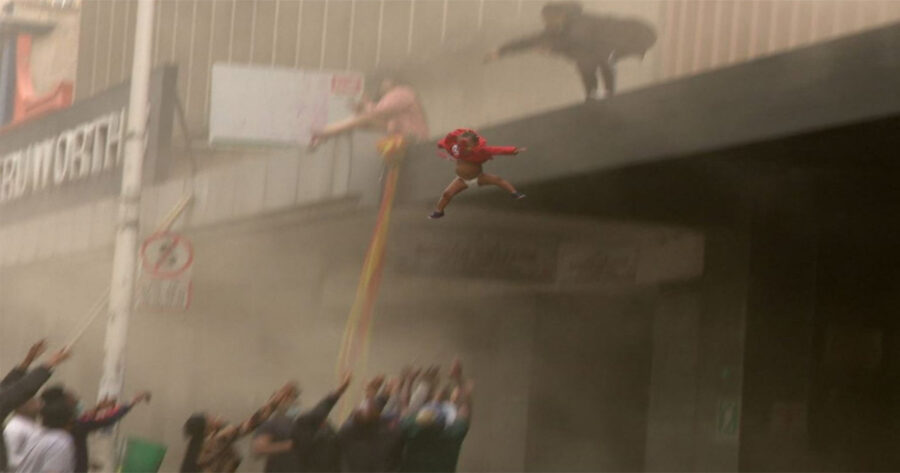 WATCH Crowd Safely Catches Baby Thrown from Burning Building in Durban
Video footage of a baby being thrown from a burning building in South Africa has made international headlines. The baby was thankfully safely caught, first by a woman on a ledge believed to be the mother, and then by the crowd below to whom she threw the young child. The incident took place during violent […]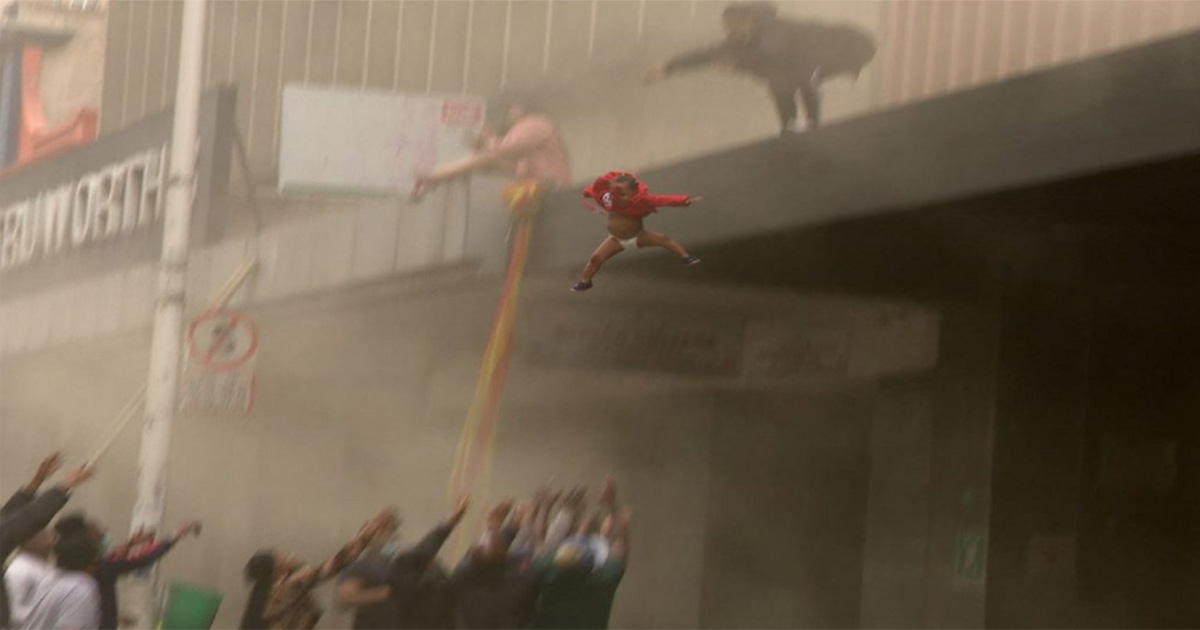 Video footage of a baby being thrown from a burning building in South Africa has made international headlines. The baby was thankfully safely caught, first by a woman on a ledge believed to be the mother, and then by the crowd below to whom she threw the young child.
The incident took place during violent protests in Durban this week, which were triggered in KwaZulu-Natal and Gauteng province following the 15-month imprisonment last week of former President Jacob Zuma for contempt of court.
People were desperately trying to escape the burning City Life building in Durban which it's believed had been set alight by looters. While some were seen escaping through partitions in the wall, the baby was seen being dropped from an upper floor level to the ledge, and then thrown towards a crowd on the road below.
Fortunately they lifted their arms together and managed to catch the young child, who appeared to be a young girl, wearing a dress and nappy. According to the BBC, the baby and mother were safely reunite afterwards (watch below) while neighbours continued to save other children and adults too. Some managed to slide down from higher levels on make-shift slides, others used long ladders – which unfortunately broke – to get down to the road level. Others just jumped.
At least 72 people have died during the unrest in SA this week. Over 1,200 have been arrested.
WATCH Baby thrown to safety from burning building in Durban, South Africa
Watch the baby being saved below. Please be warned, the screaming in this scene is extremely upsetting (so perhaps mute it!)… but fortunately this story ended happily.
https://twitter.com/advovolicious/status/1415094437869506569
WATCH Baby thrown from burning building by desperate mother in Durban, South Africa – BBC