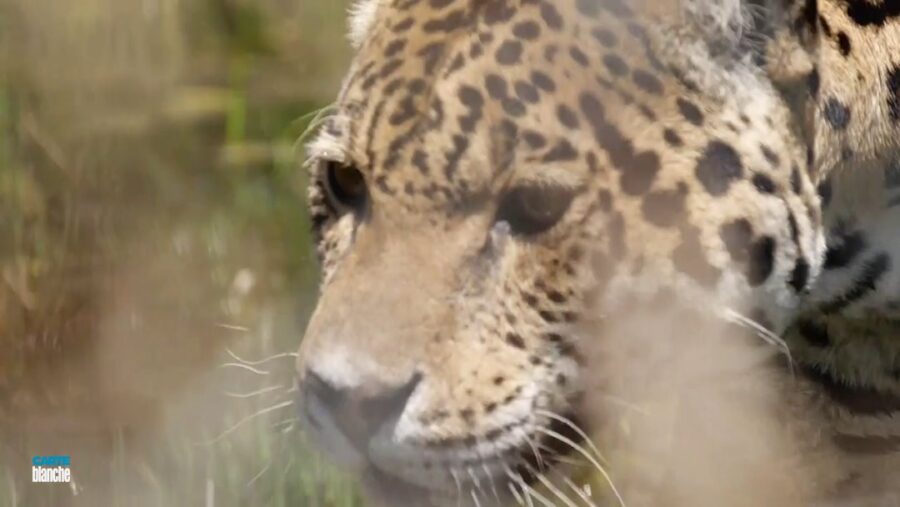 White Tigers Terrify Boksburg Residents! Carte Blanche This Sunday, Plus More
In certain residential areas in Gauteng, South Africa, there are people walking their tigers as if they're walking their dogs! This Sunday on Carte Blanche, community activist Audrey Steyn speaks to the current affairs show about "how two white tigers are terrifying residents in Boksburg". "So there's tigers in Benoni, there's tigers in Boksburg, there's […]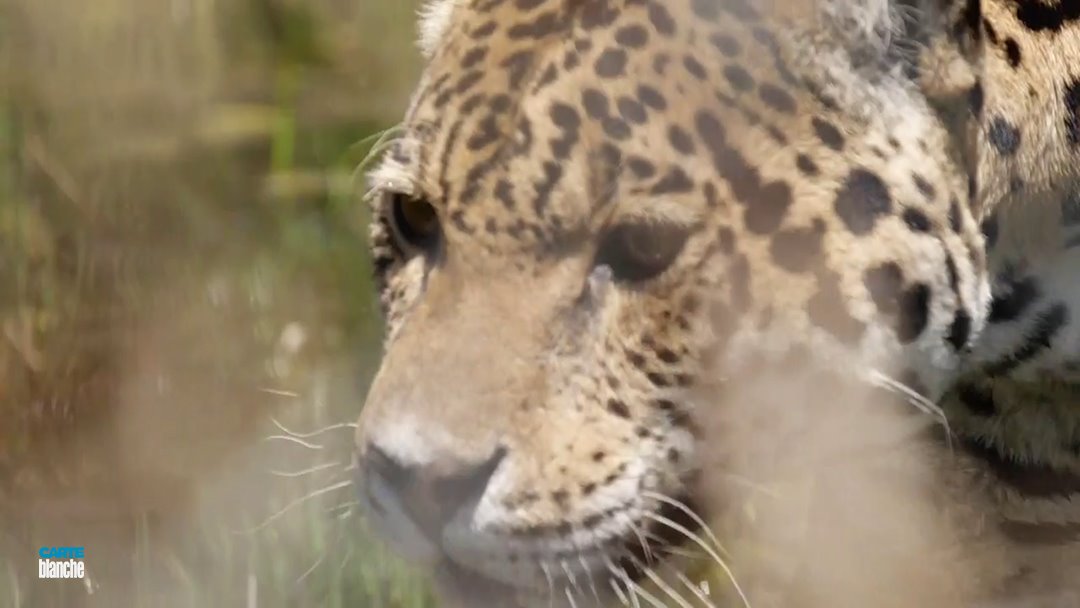 In certain residential areas in Gauteng, South Africa, there are people walking their tigers as if they're walking their dogs! This Sunday on Carte Blanche, community activist Audrey Steyn speaks to the current affairs show about "how two white tigers are terrifying residents in Boksburg".
"So there's tigers in Benoni, there's tigers in Boksburg, there's tigers in Springs and in Brakpan. And these are in residential areas where people walk the tigers as if they're walking their dogs," says Audrey.
You can watch Carte Blanche  on Sunday 24 October in South Africa on DStv Now, or stream it overseas on Showmax International in most countries from 26 October.
The demand for wild pets is rising in South Africa, fuelled in part by cute online animal petting videos and the misconception that they can be fully domesticated.
In the wild, White Tigers are the ultimate predators, fearlessly stalking their prey for hours before ambushing them and going in for the kill. With their unusual white fur coats these ferocious hunters are in high demand from people wanting exotic pets, but they remain dangerous, wild animals… which are native to India, Russia and China where they thrive in low temperatures, swamps and jungles. Not in cities!
White tiger peeking through fence into children's creche
So, when a pre-school teacher in Boksburg, Gauteng noticed in horror a white tiger peeking through the fence into her creche, she raised the alarm. But, when certain conditions are met, there are no public health bylaws in the City of Ekurhuleni preventing anyone from keeping a wild animal in their own backyard.  That's no comfort to the fearful people who now count two tigers as next-door neighbours.
"But are exotic pets safe to keep at home? We ask how a Gauteng couple ended up with two endangered white tigers in their suburban backyard," says Carte Blanche.
Audrey also points out that tigers are "being tempted all the time by what's going on around them" in cities where "a lion can't be a lion. A tiger can't be a tiger. To have constant sound and traffic and the smog and smell, and everything that comes along with being in a city…" (Producer: Busisiwe Gumede-Chizhanje | Presenter: Macfarlane Moleli)
Community activist Audrey Steyn says that in certain residential areas people walk their #tigers as if they're walking their dogs.

How two white tigers are terrifying residents in Boksburg with @MacMoleli on #CarteBlanche Sun 7pm. pic.twitter.com/uVPYlaYPLX

— Carte Blanche (@carteblanchetv) October 23, 2021
Watch the show overseas | Watch in SA on DStv Now
Also on Carte Blanche this Sunday 24 October 2021:
Limpopo – named after one of South Africa's great rivers – is largely a rural province with vast arable lands. It's a haven for the farming of lucrative avocado trees and sits right on the doorstep of the Kruger National Park. It's an area full of potential and municipalities here should be hard at work ensuring that service delivery is a priority. But after years of municipal mismanagement, basic services like clean running water, have become a scarce commodity in these parts. Most communities feel that they've been let down by their local government and even now, as the battle for their votes in the next elections rages on, there seems little hope that anything will change. (Producer: Sasha Schwendenwein | Presenter: Derek Watts)
Watch the show overseas | Watch in SA on DStv Now
Despite its rich agricultural resources and boasting the big five, local governance in Limpopo is in shambles. @DerekWatts reports live from the province Sunday 7pm. #CarteBlanche #LGE2021 #ServiceDelivery pic.twitter.com/UtyXLGKhAO

— Carte Blanche (@carteblanchetv) October 19, 2021
INVESTIGATE
For almost a decade, 29-year old Shane Jordaan lived in a home for physically and mentally disabled people in Cullinan near Pretoria, but in June this year, he disappeared without a trace. It was only five days later that his family received the devastating news, setting off a month-long search that ended in tragedy. Shane's decomposing body was found just five kilometres from the care facility. The autopsy report revealed devastating injuries, but no one knows what really happened to him. Now, more families are coming forward claiming that they too have lost their loved ones under suspicious conditions while in the care of this home. (Producer: Stenette Grosskopf | Research: Laura Byrne | Presenter: Derek Watts)
Watch the show overseas | Watch in SA on DStv Now
At least 4 patients living at a facility for mentally ill and disabled people near Cullinan have passed away in the last 4 months, leaving families with questions around the quality of care. Months later, families say they're not getting answers. @DerekWatts Sun on #CarteBlanche pic.twitter.com/2oJoKL3sn8

— Carte Blanche (@carteblanchetv) October 21, 2021
Macfarlane Moleli says:
"High in protein and taste, snails have become a firm favourite across the world. Formerly a tiny industry locally, now snails are being bred right here in South Africa for global export – straight from our own backyard to the hors d'oeuvre table."
On the menu in the fanciest restaurants in town, escargot is a delicious, mouth-watering delicacy but on a farm in the Western Cape, these humble snails are helping one family build an empire. With eggs that have become an indulgence, selling for up to R30,000 a kilo; shells used for compost; slime for cosmetics and meat that packs a protein punch, there seems almost no end to the value of snails.
So could these creatures be the next farming frontier in South Africa? (Producer: Sasha Schwendenwein | Presenter: Macfarlane Moleli)
If you're in SA – you can watch Carte Blanche on DStv Now.
If you're overseas – you can watch #CarteBlanche from Tuesdays, and thousands of other popular local South African shows & movies by subscribing to Showmax International now. You can try it FREE for 14 days. 
Carte Blanche is on M-Net & M-Net HD [101], 24 October 2021 at 19:00 & & again on M-Net Plus 1 [901] at 20:00
***
Please note: Carte Blanche is only available to international Showmax subscribers in Andorra, Australia, Austria, Belgium, Denmark, Finland, France, Germany, Greece, Iceland, Indonesia, Ireland, Italy, Liechtenstein, Luxembourg, Malta, Monaco, Netherlands, New Zealand, Norway, Portugal, San Marino, Spain, Sweden, Switzerland, United Kingdom. Not all titles are available in all territories. Showmax brings you the best South African series and movies, from the classics to the latest releases, from complete box sets to kids' favourites.