BRICS Summit: Why the need for so many airports?
International attendees will be jetting into various airports in and around Johannesburg for the upcoming BRICS Summit.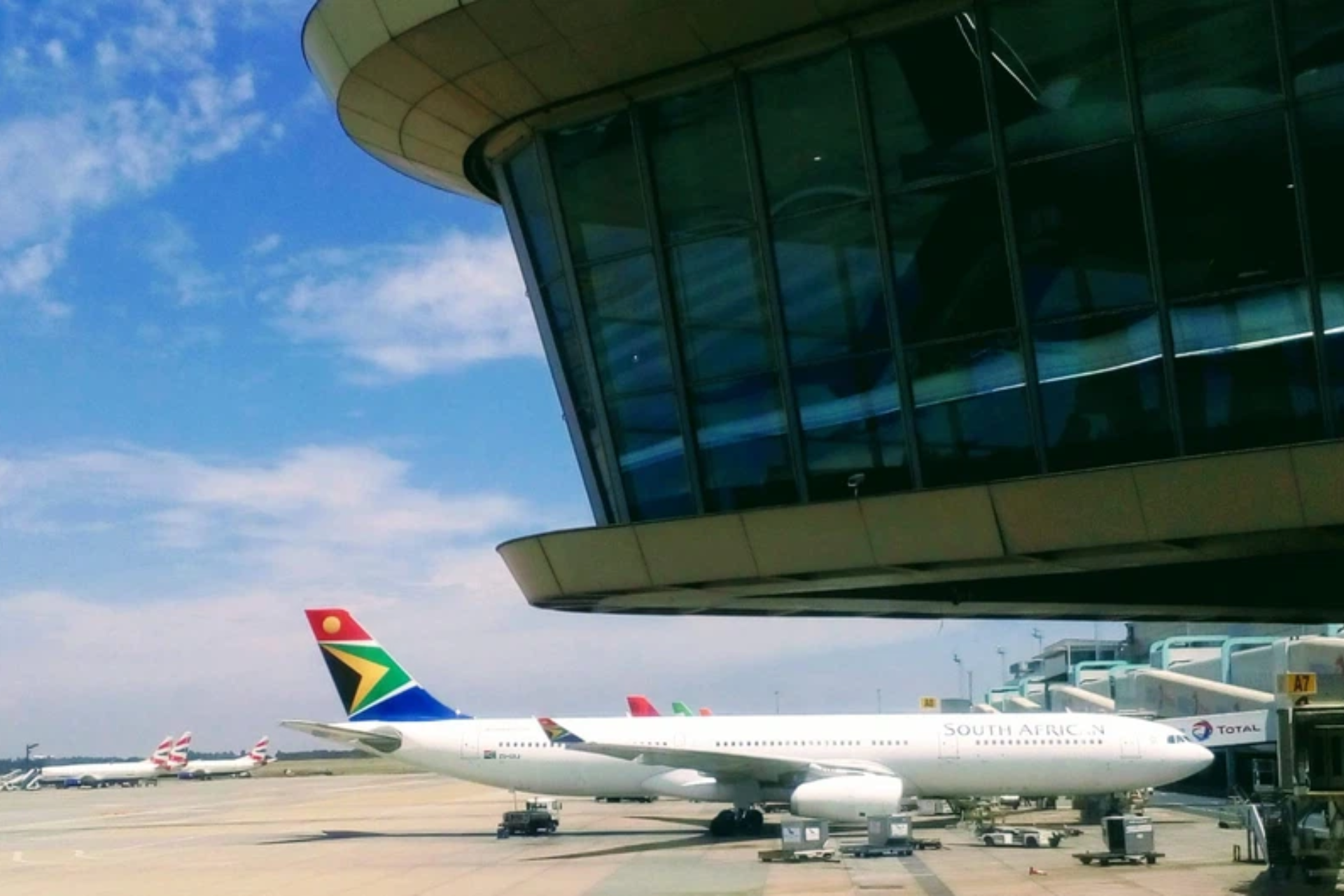 South Africa's airspace is getting busy, with the arrival of attendees from a number of international delegations for the BRICS summit.
Attendees at the 15th BRICS Summit include Heads of State, political leaders as well as other influential individuals from invited nations.
These individuals have been jetting into the country, making use of a number of different airports in and around Johannesburg.
ALSO READ: Flights to Pretoria? Wonderboom cleared for scheduled flights
OR TAMBO AIRPORT
While Johannesburg's OR Tambo International Airport is generally the most popular gateway for international visitors to SA, not all BRICS Summit attendees will be passing through this major airport.
Brazil's President Luiz Inácio Lula da Silva was the first BRICS member to arrive at OR Tambo Airport on Monday.
His arrival is to be followed by two Chinese aircraft carrying China's President Xi Jinping and his delegation on Monday night.
WATERKLOOF AIR FORCE BASE
This airbase has been declared an official point of entry for the summit and all customs, port health and other services have been organised at the base.
Some of the arriving aircraft may have issues refuelling at commercial airports due to sanctions. Thus, the need to use military airports.
Aircraft from Venezuela and Iran must refuel at the airbase due to international sanctions preventing fuel suppliers from providing fuel to them at commercial airports.
Both the Indian and Russian delegations are expected at Waterkloof. The respective embassies in Pretoria have organised ground handling services, catering and fuel for their delegations.
Russian foreign minister Sergei Lavrov and his delegation will arrive at Waterkloof Air Force Base in Centurion, at around 03.00 on Tuesday morning. The delegation will arrive on an Ilyushin 96-300 aircraft.
ALSO READ: South African expats offer tips to Rachel Kolisi on moving abroad
LANSERIA AIRPORT
Located just outside of Sandton, where the summit takes place from 22 to 24 August, the privately owned Lanseria International Airport is to be found.
This airport handles both commercial and private aviation. It offers a number of daily scheduled FlySafair flights to Durban and Cape Town.
Lanseria Airport is expecting the arrival of 30 to 35 of the delegations' smaller planes and business jets. Delegations from South Sudan and Malawi have already landed at Lanseria.
NO-FLY ZONE
The Civil Aviation Authority has issued a notice to airmen restricting airspace within two nautical miles (3.7km) and 5 000 feet (1 500m) above sea level of the Sandton Convention Centre, where the summit takes place.
This area will be a strict no-fly zone to both aircraft and drones.
ALSO READ: Kaching! BRICS Summit good for Sandton businesses
FUEL SUPPLIES
South Africa is known for experiencing fuel shortages in the aviation sector. Airlines have previously cancelled or diverted flights due to a lack of fuel supplies at airports in SA.
Business Day reports that 1 million litres of aircraft fuel have been allocated to refuel BRICS attendees' aircraft. However, fuel will be available on a first-come, first-served basis after which delegates might have to source fuel from other airports in SA.