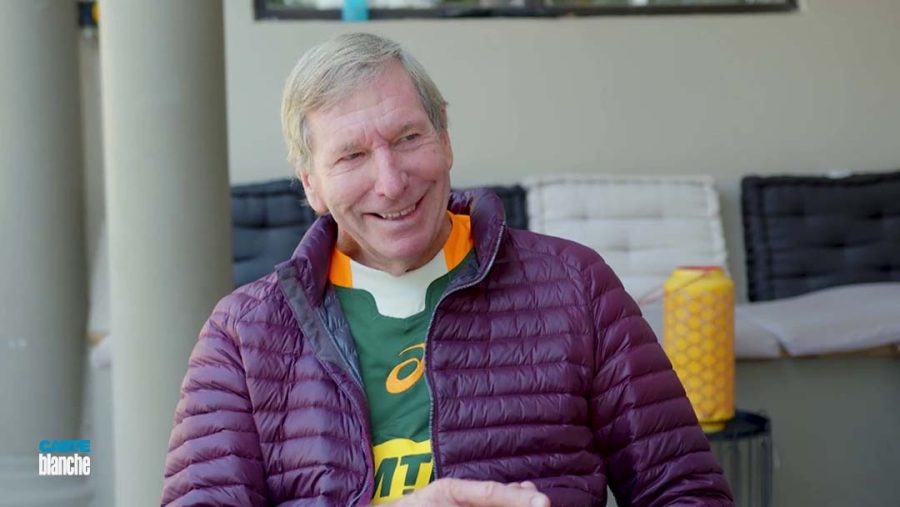 Carte Blanche Brings the Gees with Stories of Inspiration for Christmas
Here's what's coming up on Carte Blanche this week. You can watch the show today, Sunday 25 December in South Africa on DStv Now OR stream it overseas in most countries on Showmax from Tuesday 27 December if you're abroad. Solo's Strength Solomzi "Solo" Nqweni was a man with big dreams: he'd moved to Scotland […]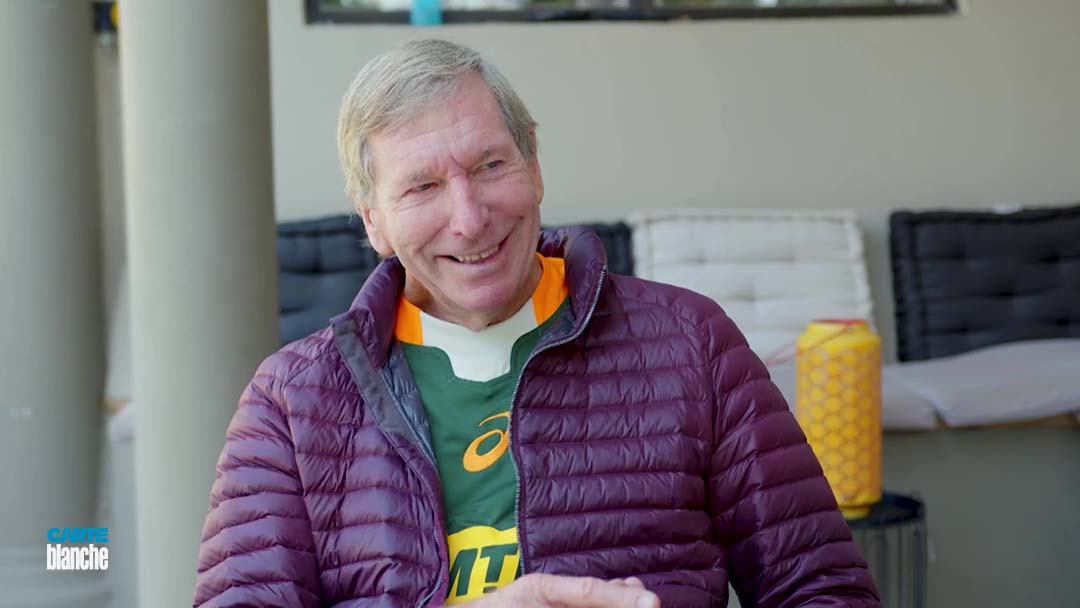 Here's what's coming up on Carte Blanche this week. You can watch the show today, Sunday 25 December in South Africa on DStv Now OR stream it overseas in most countries on Showmax from Tuesday 27 December if you're abroad.
Solomzi "Solo" Nqweni was a man with big dreams: he'd moved to Scotland to play first class cricket – a stepping stone on a path he hoped would lead to selection for the Proteas. But a rare autoimmune disorder stopped him in his tracks. Bedridden, unable to walk, and fighting off deadly infections, Solo was in the fight of his life. And fight he did! Now, two years later, Solo is stepping into the next chapter of his extraordinary story of perseverance. (Producer: Sinethemba Nogude | Research: Ayanda Charlie | Presenter: Claire Mawisa)
Watch the show overseas | Watch in SA on DStv Now
Also on Carte Blanche this Sunday 25 December
"To borrow from the great John Lennon: 'And so this is Christmas, and what have you done?'. Well, quite a lot, as it turns out. Yes, Carte Blanche's 35th year has been as busy as the preceding 34, and we're dedicating our Christmas Special to stories of inspiration in an otherwise maddening 12 months. They're stories that arguably occupy too little of our time given how their light pierces the gloom. Perhaps each of us would do well to remember that for every Eskom, Luthuli House, and Digital Vibes, there's a Gugulethu Ndzendze and Solo Nqweni. Their example compels us to set our own." – John Webb, Executive Producer
Boetie first went to the border, and then to Hollywood. Actor Arnold Vosloo has become a household name, not only here but worldwide. With more than 90 appearances on the big and small screen, including blockbusters like The Mummy movie franchise, and a role opposite Leonardo DiCaprio in Blood Diamond, there is no doubt that Vosloo has become a local legend in his own time. Despite global fame, Vosloo's love for South Africa remains firmly in place, having returned home to film two productions in the past five years. Two legends meet this Sunday when Derek Watts catches up with the Hollywood star. (Producer: Hein Kaiser | Presenter: Derek Watts)
Watch the show overseas | Watch in SA on DStv Now
https://youtu.be/ZVfwKV2tcYg
The stage was set: the Springbok A rugby side was facing a dangerous French Barbarians team at the spectacular Moses Mabhida Stadium in Durban. It was billed as a clash of titans that would be played in front of an army of chanting spectators. But the stadium was empty… Alarmed, avid rugby supporter and patriot, Chulumanco Macingwane, made a few calls that would ultimately birth a new movement: the Gwijo Squad. The concept was simple: bring together a group of sports fans who would raise the roof at stadiums across the country. Now, almost a thousand strong, the Gwijo Squad is singing its way into the hearts of sports lovers. (Producer: Sinethemba Nogude | Presenter: Derek Watts)
Watch the show overseas | Watch in SA on DStv Now
https://youtu.be/v_OJro3stXk
It started as nothing more than proud parents posting a sensational video of their daughter on Facebook. But as more and more people started listening to the little girl with a very big voice, it soon became clear: Gugulethu Ndzendze is no ordinary nine-year-old. With the confidence of an accomplished maestro and an extraordinary command of the big stage, Gugulethu is hitting the high notes and claiming her place as the country's next opera sensation.(Producer: Sinethemba Nogude | Presenter: Claire Mawisa)
Watch the show overseas | Watch in SA on DStv Now
https://youtu.be/-E9dWVXktdc
It's early November in a small town in the eastern Karoo. In the distance, screams from young children break the morning silence as the thunder of running footsteps draws closer – salvaged wire, tin-can tyres, and a mad dash through the streets of Philipstown in the Northern Cape. They call it the Draadkar Grand Prix, a mesmerising festival of Karoo culture and expertly hand-crafted wire cars "driven" by children of all ages. The event even has a place in the Guinness Book of Records. The prize? Local fame and absolute glory. Carte Blanche heads to the Karoo to experience this exhilarating spectacle. (Producer: Stenette Grosskopf | Presenter: Macfarlane Moleli)
Watch the show overseas | Watch in SA on DStv Now
https://youtu.be/gODOxZaNTCw
If you're overseas – you can watch #CarteBlanche from Tuesdays, and thousands of other popular local South African shows & movies by subscribing to Showmax International now. You can try it FREE for 14 days. 
CARTE BLANCHE: THE PODCAST
The WholeWeek Wrap with Daily Maverick
The South African news cycle is fast-paced and, at times, chaotic. Keeping up with the latest happenings – whether it be politics, crime, environmental news, or international developments – can be tricky. Fortunately, Daily Maverick's Ferial Haffajee and Carte Blanche's Masa Kekana will help you make sense of it all in our new series The WholeWeek Wrap with Daily Maverick.
The Big Coal Switch
How is high-grade coal being switched out for lower-grade coal? We uncover this lucrative scam and confront those allegedly behind the big coal switch.
PICKS OF THE WEEK
Living on Credit
A decades-long war has turned innocent children into child soldiers. Not in the DRC or Sudan, but in Majola, Port St. Johns. Groomed to defend their homes and avenge loved ones lost in the terror, childhood friends and relatives have become sworn enemies. Homes have been torched, people hacked to pieces with pangas. Now, sleeping in the forests and mountains has become the norm for these Eastern Cape children, security and warm bed foreign concepts as they trek to safety under the cover of darkness.
A Helping Hand at Tygerberg
The Carte Blanche Making A Difference Trust has just finalised its 22nd project – this time at Tygerberg Hospital. With as many as 10 000 people at Tygerberg on any given day, this project is a lifeline for many.
Find full episodes of Carte Blanche on DStv Catch Up.
Carte Blanche is on M-Net & M-Net HD [101],  25th December at 19:00 & again on M-Net Plus 1 [901] at 20:00
***
Please note: Carte Blanche is only available to international Showmax subscribers in Andorra, Australia, Austria, Belgium, Denmark, Finland, France, Germany, Greece, Iceland, Indonesia, Ireland, Italy, Liechtenstein, Luxembourg, Malta, Monaco, Netherlands, New Zealand, Norway, Portugal, San Marino, Spain, Sweden, Switzerland, United Kingdom. Not all titles are available in all territories. Showmax brings you the best South African series and movies, from the classics to the latest releases, from complete box sets to kids' favourites.