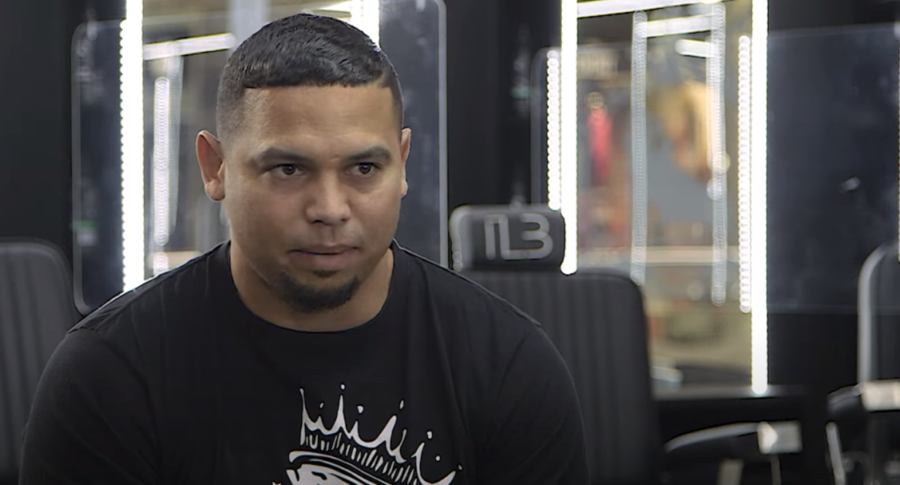 CARTE BLANCHE: From Soweto Streets to Legends Barbershop Empire, Meet SA's Barber to the Stars
There's something for everyone on Carte Blanche this week – from a barber to the stars, to saving the Bearded Vultures, repatriating Africa's stolen artefacts and Elon Musk's venture to Mars. Carte Blanche has a packed 90-minute blockbuster adventure just for you. You can watch the show on Sunday 19 December in South Africa on […]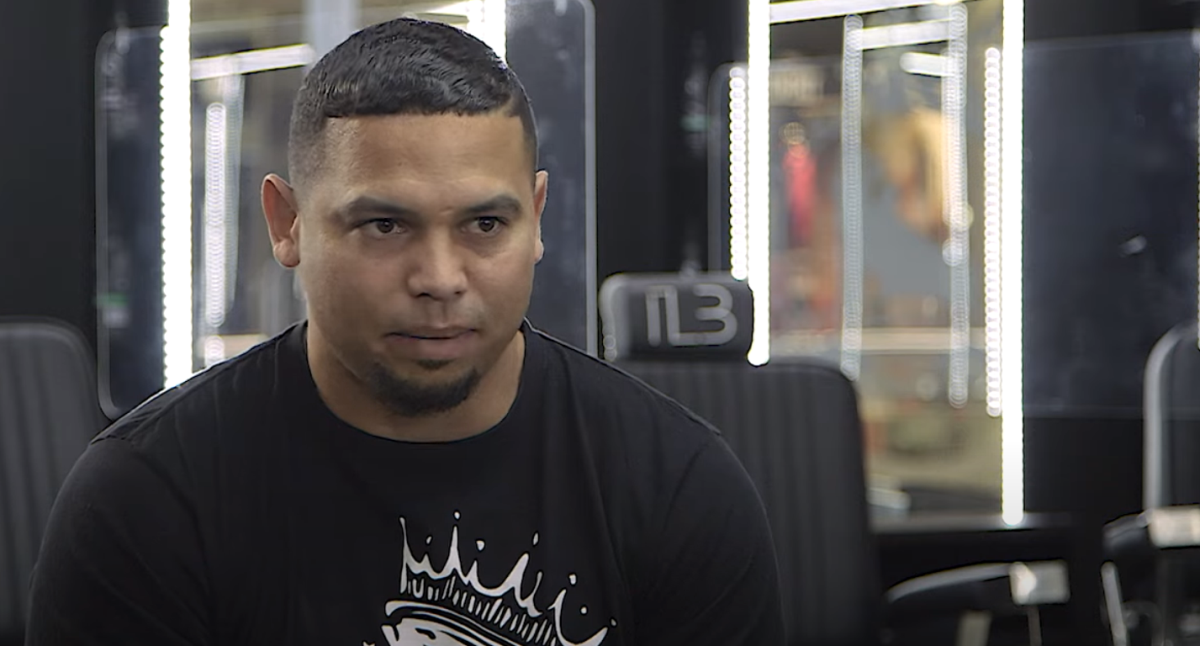 There's something for everyone on Carte Blanche this week – from a barber to the stars, to saving the Bearded Vultures, repatriating Africa's stolen artefacts and Elon Musk's venture to Mars. Carte Blanche has a packed 90-minute blockbuster adventure just for you.
You can watch the show on Sunday 19 December in South Africa on DStv Now or stream it overseas in most countries from 21  December if you're abroad.
REPORTAGE
Sheldon Tatchell's story could have been very different.  Born on some of Joburg's toughest streets, the lure of gangs and criminal celebrity was pervasive.  But, handed a pair of hair clippers at a young age, he resisted a life of easy money and hard time and instead built an empire.  What began as a street-corner barber service in Eldorado Park, has grown into one of the country's biggest franchises, counting local and global celebrities among its clients – like Black Coffee, DJ Fresh, AKA, Ricky Rick and Usher. Tatchell shares how he has cut his way to the top of this growing market. This week Carte Blanche finds out: What has it taken to get Sheldon Tatchell, the boy from Eldorado Park, to the top of the haircutting game? (Producer: Tarryn Crossman | Presenter: Macfarlane Moleli) 
Watch the show overseas | Watch in SA on DStv Now
How did Sheldon Tatchell go from cutting hair on the streets of Eldorado park to cutting the hair of American R&B legend Usher? We sit down with the business mogul behind Africa's number-one barber shop. @macmoleli finds out Sunday 7pm on #CarteBlanche. pic.twitter.com/L7uiGk5yeB

— Carte Blanche (@carteblanchetv) December 14, 2021
It's a dangerous undertaking: high in the Drakensberg mountains, rock climbers are in a desperate race against time. With less than 400 left in the wild, the Southern Bearded Vulture is critically endangered and an initiative to harvest their eggs could be the only way to save them from extinction. (Producer: Eugene Botha | Presenter: Macfarlane Moleli)  
Carte Blanche presenter Claire Mawisa says: "For hundreds of years, thousands of Africa's precious artefacts have been looted by colonial powers, only for most of them to be put in boxes and stored in basements across Europe. With the global conversation around reparations gaining momentum, some of these artefacts central to African culture and heritage are finally being sent back to where they rightfully belong."
"Bring back our heritage!" That's the message from African countries as they continue to demand the return of historical artefacts looted during colonialism. But how do you right the wrongs of centuries ago? That's the question facing some European states as they discover that repatriating heritage is surprisingly complex. (Producer: Siniketiwe Hlanze | Presenter: Claire Mawisa)
Watch the show overseas | Watch in SA on DStv Now
As the demand for looted cultural items to be returned from Europe to African countries grows, many Western museums claim they will be left with nothing to display. That's #CarteBlanche this Sunday 7pm on #MNEt101. @clairemawisa pic.twitter.com/GlTsyKTxWh

— Carte Blanche (@carteblanchetv) December 14, 2021
It's been described as living a life of perpetual failure, a frustrating and often debilitating condition. Now, Attention Deficit Hyperactivity Disorder (ADHD) is receiving increased scientific and public attention after years of apathy and neglect. It's now recognised as a chronic and common neurodevelopmental disorder, a relief to the more than 5% of people globally carrying its burden in their daily lives. (Producer: Mosibudi Ratlebjane | Presenter: Macfarlane Moleli)
Watch the show overseas | Watch in SA on DStv Now
Young, ambitious and with money to burn. South African-born Elon Musk is blazing a trail in the new space race: building his own spaceships to take humanity back to the moon, and finally to Mars. But a journey to the Red Planet is a political minefield and Musk has much to contend with as the old space voyage establishment pushes back. Veteran journalist Sarah Ferguson gets up close to learn more about Elon Musk's boundary-pushing vision.(Producer: Journeyman | Presenter: Sarah Ferguson)
Watch the show overseas | Watch in SA on DStv Now
Described as larger than life with extraordinary ambition, South African-born @elonmusk has ambitions of occupying the Red Planet, and taking a few private citizens along for the ride. We find out more this Sunday on #CarteBlanche 7pm on @MNet channel 101. @SpaceX @NASA pic.twitter.com/b1t466PGkK

— Carte Blanche (@carteblanchetv) December 15, 2021
If you're in SA – you can watch Carte Blanche on DStv Now.
If you're overseas – you can watch #CarteBlanche from Tuesdays, and thousands of other popular local South African shows & movies by subscribing to Showmax International now. You can try it FREE for 14 days. 
Carte Blanche is on M-Net & M-Net HD [101], 19  December 2021 at 19:00 & & again on M-Net Plus 1 [901] at 20:00
***
Please note: Carte Blanche is only available to international Showmax subscribers in Andorra, Australia, Austria, Belgium, Denmark, Finland, France, Germany, Greece, Iceland, Indonesia, Ireland, Italy, Liechtenstein, Luxembourg, Malta, Monaco, Netherlands, New Zealand, Norway, Portugal, San Marino, Spain, Sweden, Switzerland, United Kingdom. Not all titles are available in all territories. Showmax brings you the best South African series and movies, from the classics to the latest releases, from complete box sets to kids' favourites.