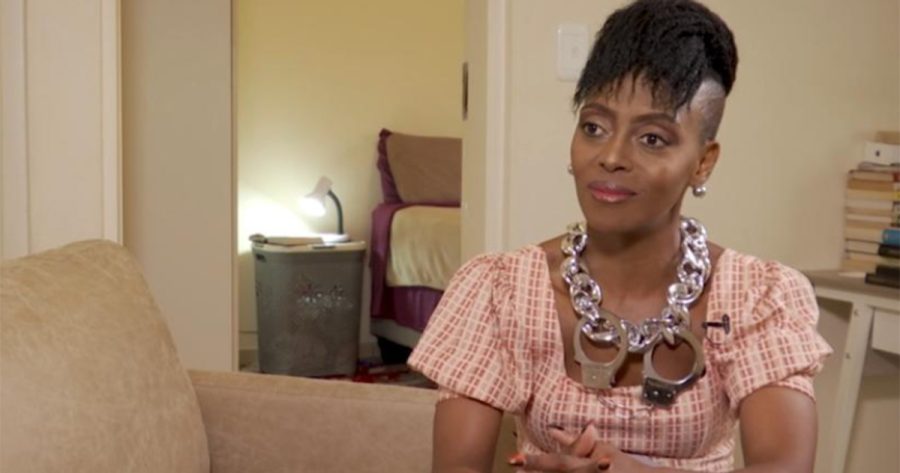 Carte Blanche: Valentine's Day with a love-story-turned-cautionary-tale
Here's what's coming up on Carte Blanche this week. You can watch the show on Sunday 12 February in South Africa on DStv Now OR stream it overseas in most countries on Showmax from Tuesday 14 February if you're abroad. Loving with Convict(ion) A series of telephone encounters with a kind stranger leads a woman to love. […]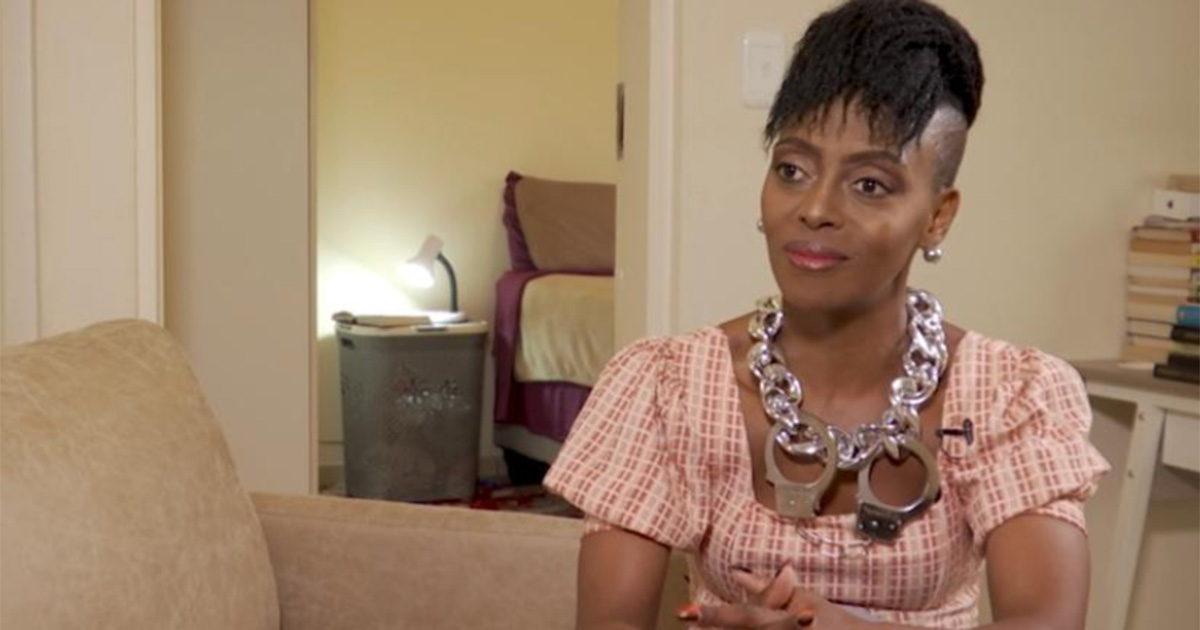 Here's what's coming up on Carte Blanche this week. You can watch the show on Sunday 12 February in South Africa on DStv Now OR stream it overseas in most countries on Showmax from Tuesday 14 February if you're abroad.
A series of telephone encounters with a kind stranger leads a woman to love. Showered with gifts and compliments, she convinces herself that the voice on the other end belongs to someone worthy of her time and attention. But Cupid's arrows are sometimes fired from the most unusual places: the man who has captured her heart is a convicted criminal serving a 17-year sentence. This Sunday, Carte Blanche acknowledges Valentine's Day with a love-story-turned-cautionary-tale: is there a line that romance dares not cross? Or is there something else at play in the willingness of some to forgive all sins in exchange for affection? (Producer: Ntokozo Sindane | Presenter: Macfarlane Moleli)
Watch the show overseas | Watch in SA on DStv Now
https://youtu.be/ci_i-QMa2T0
Also on Carte Blanche this Sunday 12 February
"The National Assembly has become a bizarre spectacle on SONA night. There's enough razor wire to re-enact the Battle of the Somme and a level of tone-deaf ostentatiousness that would make Anna Wintour blush. Throw in the threats of violence and hurled insults and you have the perfect metaphor for the true state of the nation." – John Webb, Executive Producer
Has there been a State of the Nation Address delivered amidst more discontent in post-democracy South Africa than Cyril Ramaphosa's address this week? Having once encouraged voters to "thuma mina" (send me), the President's seventh SONA comes at a time of unprecedented anger and frustration. This Sunday, Carte Blanche views SONA 2023 through the eyes of the ANC's traditional constituency in Khayelitsha and follows veteran social activists as they prepare to make their voices heard on one of Parliament's most important days. (Producer: Liz Fish | Presenter: Masa Kekana)
Watch the show overseas | Watch in SA on DStv Now
It's supposed to be a 24-hour call centre handling crime emergencies, a direct line to law enforcement enabling a swift response to citizens in crisis. But it seems 10111 is no longer fit for purpose, with records showing an estimated seven million calls have gone unattended in the last three years alone. Insiders say the 10111 call centre is gravely understaffed. Carte Blanche investigates the problems plaguing this critical service and asks: what, if anything, can be done to turn it around? (Producer: Sophia Phirippides | Presenter: Derek Watts)
Watch the show overseas | Watch in SA on DStv Now
https://youtu.be/TPq4xDxQZG8
Former cricketer, Kobus Olivier, moved to Ukraine to build a better life. Living with four dogs, he worked as a teacher and a cricket coach. Then, on the 24th of February last year, Russia launched its invasion, signalling the start of a devastating war that shows no sign of ending. Kobus held out for as long as he could, barricading himself and his beloved pets into a cramped Kyiv apartment. But the Russian advance from the east was violent and, in the early stages, seemingly inevitable. At the urging of close friends, many of them former cricketers, Kobus decided to flee. Carte Blanche catches up with this most resilient of South Africans as he contemplates freedom from his new base in Croatia and relives those terrifying weeks running a deadly gauntlet to safety.(Producer: Jana Marx | Presenter: Claire Mawisa)
Watch the show overseas | Watch in SA on DStv Now
https://youtu.be/-Uc63a55wAU
CARTE BLANCHE: THE PODCAST
Hot(spur) Under the Collar, Mayoral Mayhem, and Kindness
It's the story that has everyone talking – SA Tourism's controversial Tottenham Hotspur deal is under the spotlight this week. Masa and Ferial also look at former Joburg Mpho Phalatse's ongoing political battles, and we reflect on the importance of just being nice.
Powerless & Peeved
With no money for diesel, persistent breakdowns, sabotage, and relentless power cuts, Eskom is a crime scene. Now, civil society has had enough and South Africans are pushing back. But could it save the crumbling power utility?
PICKS OF THE WEEK
Rental Rogues
Real estate companies, stolen identities, and frustrated clients left out of pocket. It's the rental scam you need to know about…
Just please go and view or drive past the listing at least to see if a signboard is even in place..also go to the actual offices of estate agents..don't even think about paying money for online stuff..there are so many scammers out there..

— Mrs Awesxme 👍 (@BlueNip) February 6, 2023
The Art of Neglect
Rembrandt, Monet, and Picasso – names associated with the world's finest museums and galleries. But here in Johannesburg, their masterpieces are hidden and neglected in a rotting, derelict building.
Inside the Cigarette Smuggling Trade
The illegal trade in cigarettes in South Africa has been booming for decades but when lockdown regulations banned the sale of smokes, it increased demand in the black market like never before. Overnight, furious smokers became blue-collar criminals illegally purchasing cigarettes from their neighbourhood dealers. But small-time dealers lead to high-stakes criminal syndicates. Now in this special investigation, Carte Blanche tracks how the sale of illicit smokes continues to be the catalyst for cigarette smuggling rings and lifts the veil to reveal those who really benefit from this lucrative business.
If you're overseas – you can watch #CarteBlanche from Tuesdays, and thousands of other popular local South African shows & movies by subscribing to Showmax International now. You can try it FREE for 14 days. 
Find full episodes of Carte Blanche on DStv Catch Up.
Carte Blanche is on M-Net & M-Net HD [101], 12 February 2023 at 19:00 & again on M-Net Plus 1 [901] at 20:00
***
Please note: Carte Blanche is only available to international Showmax subscribers in Andorra, Australia, Austria, Belgium, Denmark, Finland, France, Germany, Greece, Iceland, Indonesia, Ireland, Italy, Liechtenstein, Luxembourg, Malta, Monaco, Netherlands, New Zealand, Norway, Portugal, San Marino, Spain, Sweden, Switzerland, United Kingdom. Not all titles are available in all territories. Showmax brings you the best South African series and movies, from the classics to the latest releases, from complete box sets to kids' favourites.