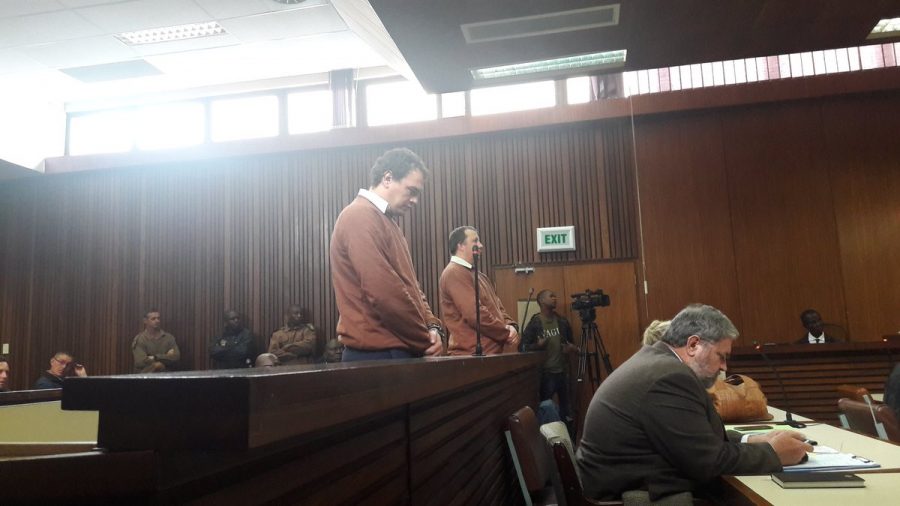 Coffin Assault Duo's Bail Denied As Another Assault Video Goes Viral
The bail application by #CoffinAssault duo Theo Jackson and Willem Oosthuizen has been denied. Judge Segopotje Mphahlele said that granting bail would be delaying the inevitable. She said the argument by the Defence had repeated issues which were raised when their first leave to appeal application was dismissed. Advocate Wayne Gibbs had argued that the […]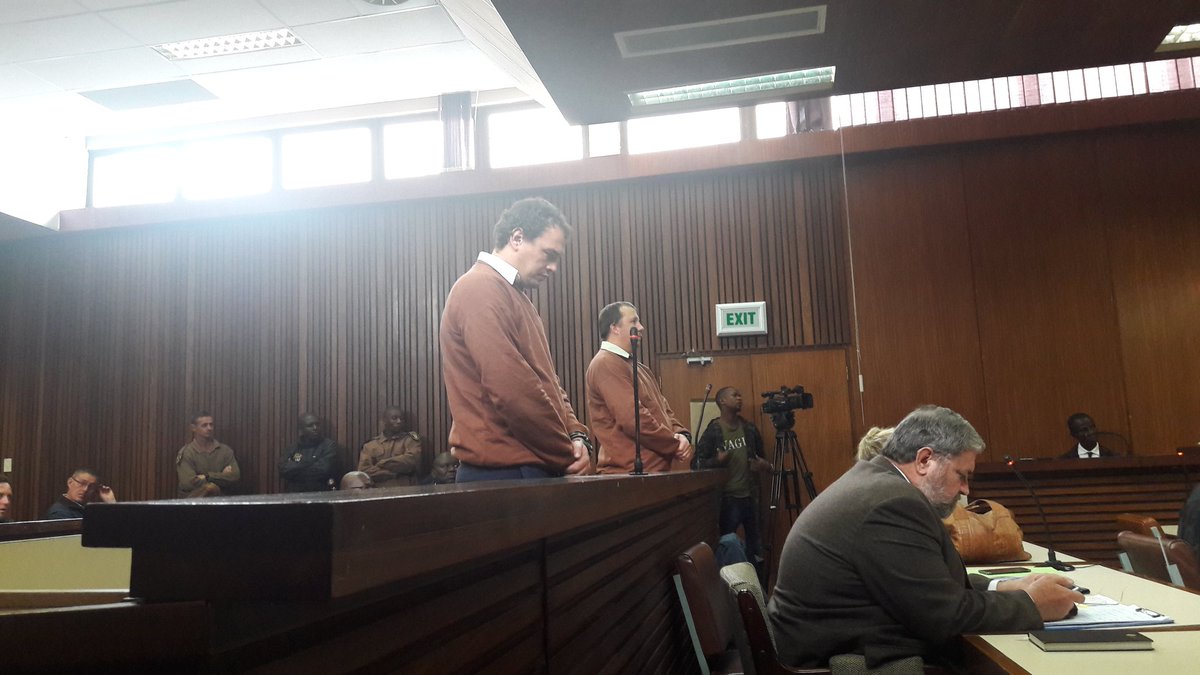 The bail application by #CoffinAssault duo Theo Jackson and Willem Oosthuizen has been denied.
Judge Segopotje Mphahlele said that granting bail would be delaying the inevitable. She said the argument by the Defence had repeated issues which were raised when their first leave to appeal application was dismissed.
Advocate Wayne Gibbs had argued that the video contained no evidence of serious assault other than the first accused stepping on the coffin; and that it showed only threats.
The pair had wanted their 11 and 14 year sentences reviewed.
The victim – Victor Mlotshwa, who was in court with his mother – told reporters afterwards that he's "very happy" with the decision to deny bail, but referred the media to the ANC saying it would speak on his behalf.
The bail application for the #CoffinAssault pair has been denied. pic.twitter.com/4UsZNxiRhY

— IOL News (@IOL) December 7, 2017
Meanwhile there appears to be a campaign on Twitter to share the following old video. This shocking footage first surfaced a few years ago, long before the #CoffinAssault. Today multiple users on Twitter re-posted the video, urging the public to share it and stop racism:
https://twitter.com/KhathuJames/status/938715599814971392
Judge Segopotje Mphahlele is handing down her decision on the accused's bail application.

She says the defence's argument repeated issues raised when their first leave to appeal application was dismissed.#CoffinAssault pic.twitter.com/oEjvBGOW2R

— Koketso Dlongolo (@Kokid8) December 7, 2017
Victor Mlotshwa supported by his mother. #CoffinAssault pic.twitter.com/yZ5zOQ5vvd

— Koketso Dlongolo (@Kokid8) December 7, 2017