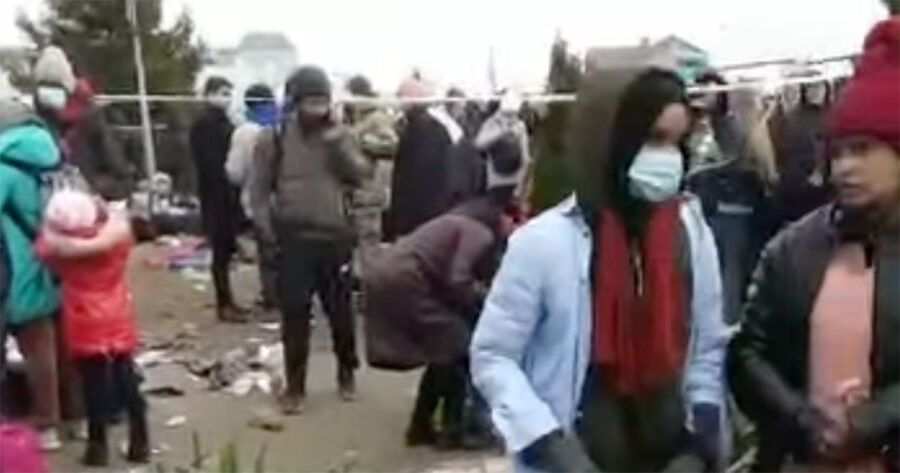 DIRCO's Alleged Incompetency in Ukraine Revealed in Open Letter to All South Africans
Proudly South African expat Hayley Reichert is gatvol. Below is her passionate letter to all South Africans, revealing alleged incompetency she has witnessed within SA's foreign affairs department, DIRCO, whilst trying to aid South Africans in escaping Russia's attack on Ukraine.  Dear fellow South Africans, Our government does not care about us, and they care […]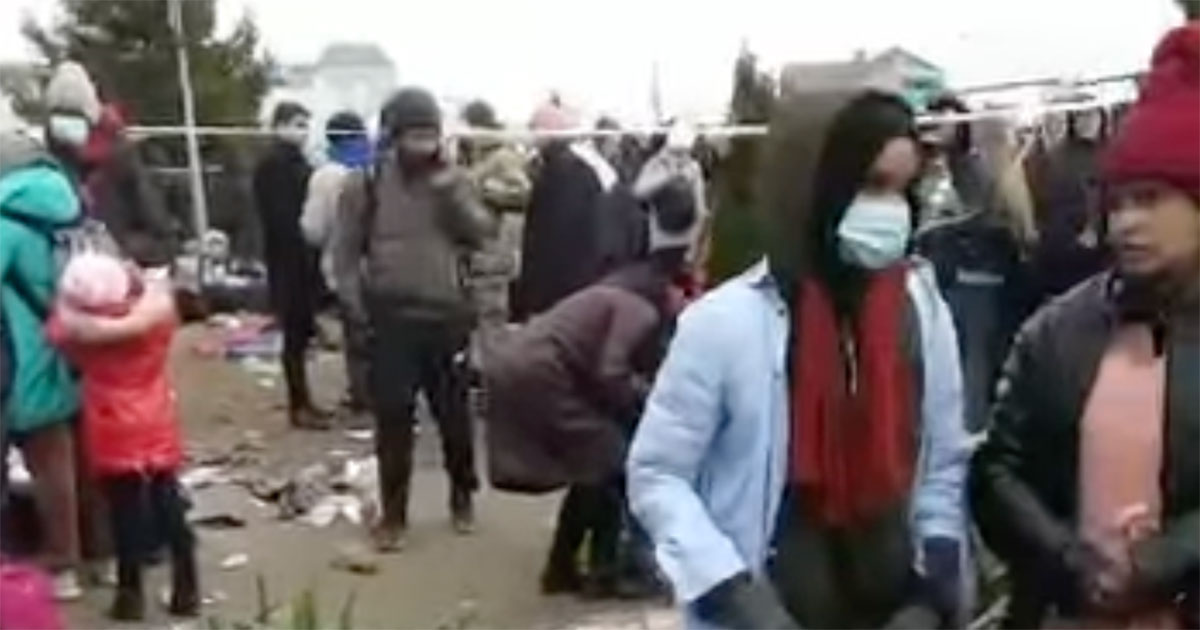 Proudly South African expat Hayley Reichert is gatvol. Below is her passionate letter to all South Africans, revealing alleged incompetency she has witnessed within SA's foreign affairs department, DIRCO, whilst trying to aid South Africans in escaping Russia's attack on Ukraine. 
Dear fellow South Africans,
Our government does not care about us, and they care even less if we are abroad. I'm sure you already know this but let me explain to you just how much they really do not care.
To give you some context, in 2020 we volunteered 20+ hour days, 7 days a week for nearly 6 months, doing the work of government, to help 22,000 South Africans return to SA. We also lobbied and then filed for urgent high court action against Home Affairs to allow a similar number of citizens to leave SA during Ramaphosa's airspace closure and subsequent lockdowns. We dealt with countless medical and mental health needs, emergencies, and traumas.
Two years later, we find ourselves yet again doing the work of government because they couldn't organise a booze-up in a brewery even if we gave them step-by-step instructions. In 2020 it was a case of 'not knowing when our people would be able to return to South Africa' but this year it's been a case of 'not knowing IF our people will return… alive or at all'.
On the evening of 24th February 2022, I received a call from Lorraine Blauw in the Netherlands, 'Hayley we have people stuck in Ukraine – I need your help.' I swiftly replied, 'Let's call Kim Kur in JHB. We will need to operate like we did in 2020.' Within 24 hours we had engaged with the SA ambassador to Ukraine, Mr Andre Groenewald, who welcomed our support as he didn't have a database and guessed there was about 200 South Africans in Ukraine. We created our South Africans -Ukraine Crisis Facebook page and a WhatsApp group for evacuees. We posted across social media asking for people to contact us if they know of anyone in Ukraine. We started finding people and information regarding travel options in Ukraine to get to safe borders.
We also welcomed other volunteers onto our committee: Gilbert Martin, a director of We Are South Africans civil society movement, who has been fundraising and applying pressure on DIRCO for documentation for our families whilst Lebone Kanyago from Expat South Africa, Victoria Maheso from South African International Student Association (SAISA), Aamir Patel, a student who had returned to SA mere days before the conflict erupted and Nicola Spurr, an expat in London, have set up the SOS – Save Our Studies campaign for our students who fled Ukraine. We also set up a team of pro bono trauma counsellors to be on hand for anyone needing their services and arranged transport & accommodation for some of our evacuees once they crossed the border, with thanks to generous South Africans living in neighbouring countries.
In the first few days we felt that the ambassadors to Ukraine (Mr Andre Groenewald), Hungary (Mr G Tsengiwe) & Poland (Ms NJ Ngomezulu, who even slept overnight in her car at the border whilst assisting with border crossing issues) were making concerted efforts but that DIRCO in SA was seriously lacking in support.
Sadly, although not unexpectedly, politicking occurred right from the get-go where DIRCO failed to recognise when we set out in writing on our committee WhatsApp group that this was a humanitarian effort. They refused to engage with other political parties. I was shouted at by Groenewald after Phumzile Mazibuko, Deputy Director at DIRCO who was also on our WhatsApp group, allegedly put in a complaint and I thought this ship had crashed before it even got out the harbour when we added Darren Bergman, DA Shadow Minister for DIRCO, to our committee group as he had played a significant role in our repatriation efforts in 2020. Bergman diplomatically removed himself after speaking with Groenewald.
It seems SA government were confused because both Thandi Modise, Minister of Defence & Military Veterans in a press conference on Sunday 27th March and Alf Brown, Deputy Director of consular services, via WhatsApp message to me on Tuesday 1st March, both claimed that SA had no evacuation plans; however Groenewald very clearly stated on ENCA on Sunday 27th March that they are very much engaged in evacuating South Africans from Ukraine.
Why did Groenewald phone me at 07h30 on Saturday 26th February, asking me to start compiling a list after admitting he didn't know how many South Africans were in the country, yet Monyela is quoted in an article on 28/02/2022 as saying "We have around 200 South Africans that are registered with our office and our ambassador in Ukraine Andre Groenewald has been busy organising their movement out of the country. Because of the situation in that country we have had to rely on trains as a mode of transport"? Our team's database currently stands at 151 – at the time only a handful of the students and a few others were known to the ambassador. If he already had a list of 200 why then were we tasked with chasing and finding people that he knew nothing about?
You see, all that DIRCO did, really, was provide a poor quality photo of a letter in English (in a non-English country) stating that South Africans carrying valid passports or emergency travel certificates must be allowed to cross the border, answer a few messages, and then suddenly paraded in glorious fanfare that they had helped a handful of students with flights back to South Africa with their partner, Aspen pharmaceutical, after DIRCO suddenly felt the need to 'do something' two weeks down the line.
It amazes me how such fuss was made over this small group of students, with Groenewald messaging them all desperately trying to find more students to 'help' when not a single word was uttered by government on the many families we are still assisting. DIRCO, you see, does not offer any financial or logistical support for South Africans abroad who find themselves in difficult situations. All they do, as told to us repeatedly by one of their embassy staff, is 'act as an agent of Home Affairs', merely facilitating paperwork for necessary travel documentation, and at record snail-pace I might add!
For the record, and despite highlighting their mistakes, I firmly believe that the ambassadors did try their best but were out of their depth and did not have immediate support from DIRCO in SA.
By Tuesday 1st March, I was fuming with the sheer lack of competence and engagement from DIRCO, so I contacted the EFF who, within 5 minutes, had me speaking to the Acting Director-General for DIRCO, Ambassador Losi. Initially Losi seemed willing to engage and accept our support, even spending half an hour on the phone with me the following day explaining the various meetings she had been in and various international conventions that she had to consider before making any decisions on the issue at hand.
On Thursday 3rd March, I was put in contact with Clayson Monyela, spokesperson for DIRCO. Within a day he was raising concerns and questioning me – clearly more worried about his employer's reputation and their partners – as he claimed he had a problem with what I had been saying in the media about them and that 'An impression is being created that nothing or very little is being done to assist our people.'. No Clayson, there is no impression about this at all, this is simply the truth – invest in crisis management training for all your staff!
After the ambassador stated on ENCA that he was 'really serious about protecting our people', he said to me, whilst packing his belongings on the night of Monday 28th February that he was leaving in armoured vehicle convoy with other diplomats the next morning as it was getting too dangerous in Kyiv.
He informed me that he is travelling with his wife, children 'and all their luggage so there's no space' when I asked him about picking up a fellow South African who is well known to Groenewald and who also lived in Kyiv! Thankfully, this individual and his pets did eventually manage to leave although we were desperately worried that he would become our first South African casualty in the war as the Russians had moved into Kyiv.
On Sunday 6th March Lorraine received two calls from DIRCO, one of which from Clayson, both telling her that they will no longer communicate with our group if I am involved. Clearly Clayson chose to be a coward in this instance, considering he has my number, as he and his colleague sought to silence me. Why, you ask? Well, because I had continued to keep a few opposition parties up to date in my efforts to ensure DIRCO was held accountable to do their job, which Clayson clearly took offence to.
I thought I would be acting 'for the greater good' by putting myself 'on the bench', removing myself from our various WhatsApp groups and admin of our Facebook page, as I knew I could continue to support in various other ways.
The next morning Groenewald phoned Lorraine and started telling her what to do – she firmly explained that she does not work for him or government. I too had several telephonic run-ins, however, knowing how sensitive the line of command is with DIRCO, I had simply put Groenewald's approach down to being pressured by his superiors. It's been a slippery downward slope since then!
It's now more than a month down the line and we sit with a small number of South Africans, some with Ukrainian relatives, still stuck in Ukraine, however DIRCO claims there is nobody left in the country who needs their help. Some individuals are sitting without passports because they were left in the safe at the embassy in Kyiv instead of being taken with the ambassador in a diplomatic bag.
The embassy in Budapest says they've done all they can, telling us that they are merely agents of Home Affairs and passing the buck to DIRCO in SA who seem to be a 'dead-end'. On Friday 1st April we contacted Dr Aaron Motsoaledi, Minister of Home Affairs, to try sort out numerous families' documentation… some of whom have been waiting a month, spending money they can ill afford whilst not working and waiting on Home Affairs and DIRCO. We await an urgent response from Dr Motsoaledi and the DHA.
Precious time wasted by our government's politicking instead of finding funds for transport and getting people out of Ukraine. Precious time that we have sacrificed away from our own families and work, voluntarily doing the work of our government because we know how embarrassingly disorganised DIRCO really is, and we genuinely care about helping our fellow citizens as well as other Ukrainian and African nationals stuck in the war-torn country.
My urgent plea to all of you is this:
Firstly, if you're travelling, living, or working abroad, don't be a doos and register with your nearest South African embassy. The situation in Ukraine has shown us that if the embassy had a list of all South Africans and their contact details, we could've helped more people get out sooner, instead of some finding themselves in dangerous situations with bombs overhead and shelling going on around them. It wasn't fun spending sleepless nights worried sick that some may have been injured or killed when we couldn't get hold of them.
Secondly, if our government cannot genuinely help a small group of people in a crisis, how on earth can they be the best we have to run the country, considering how many crises SA has on its hands? Vote with your voice, vote with your feet, vote with your spending habits and vote at the ballots. Vote to get this inflated incompetent government out. Research and keep up to date with the direct elections court ruling from 2020. Educate yourselves and others that direct elections remove the protective layer which currently helps keep these cadres redeploying their corrupt and useless buddies across different roles all whilst trying to pull the wool over our eyes that we have a good story to tell.
Stop being apathetic. Google & save the story of Nobody, Anybody, Everybody and Somebody, stick it on your fridge or mirror or save it on your phone and read it every single day. You, your family, your friends, your neighbours, and every person in your community are all Somebody's. If Lorraine and I as 'ex-pats', and Kim and others on our team can achieve what we have, purely by getting off our backsides and caring enough to get the job done, then you have no excuses.
Ubuntu isn't just a fluffy word that conjures up positive emotions – it's a verb – it requires rolling up our sleeves and putting energy into motion (e-motion = energy in motion). Nobody else is going to come along and rescue South Africa with a simple wave of a magic wand – we need to be our own damn fairy godmothers.
Sincerely,
A gatvol but passionate South African
Written by Hayley Reichert.
The views expressed in this letter are those of Hayley Reichert and do not necessarily reflect those of her colleagues or SAPeople.