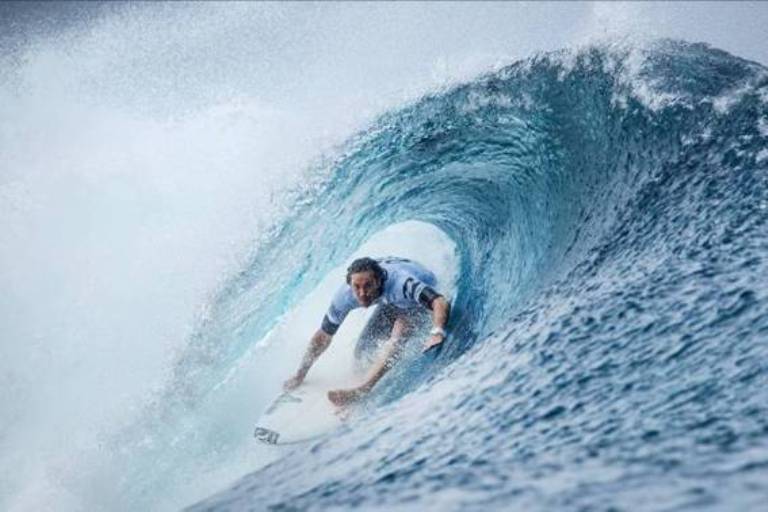 Jordy Smith qualifies for 2024 Paris Olympics
South African surfers Jordy Smith and Sarah Baum have qualified to the Paris 2024 Olympic Games through the 2023 ISA World Surfing Games in El Salvador. ALSO READ | Surfing GOAT Kelly Slater handed career and Olympic lifeline A total of eight qualification spots – four men and four women – will be handed out at the competition to competitors from Africa, Asia, Europe and Oceania. Smith, now 35, took […]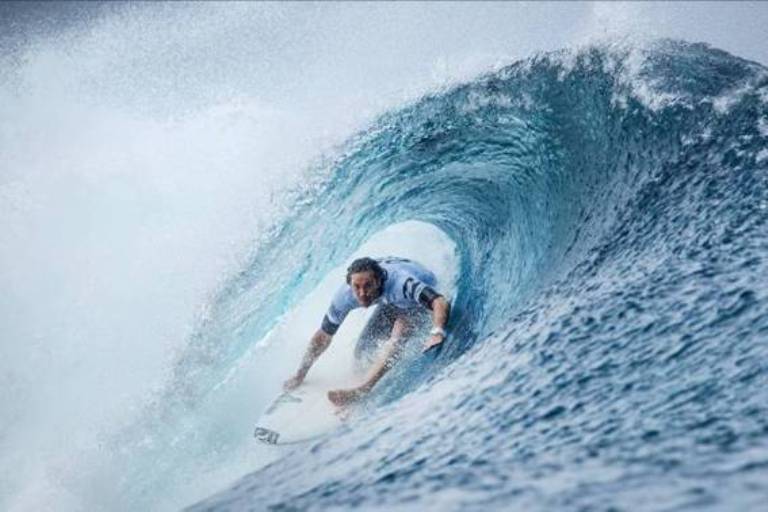 South African surfers Jordy Smith and Sarah Baum have qualified to the Paris 2024 Olympic Games through the 2023 ISA World Surfing Games in El Salvador.
ALSO READ | Surfing GOAT Kelly Slater handed career and Olympic lifeline
A total of eight qualification spots – four men and four women – will be handed out at the competition to competitors from Africa, Asia, Europe and Oceania.
Smith, now 35, took the spot as the top-ranked male surfer from Africa.
The Durban-born star is still in the running to claim the world title in El Salvador and is set to compete in the men's Round 5 on Tuesday, 5 June.
WATCH | Springbok great and surfing GOAT in close encounter with a LEOPARD
Smith previously qualified for the delayed Tokyo 2020 Olympic Games, but pulled out of the competition due to injury.
"Missing (Tokyo) 2020 definitely hurt and made me strive more now to be able to get there for 2024 Paris," Smith told Olympics.com.
"It's great that surfing has become a part of the Olympics. It's potentially opened the eyes to people around the world that have never known anything or much about surfing," he added.
"When I was a little kid, I didn't really think about it because it wasn't a possibility. And as times have gone on, it's now a possibility and you talk to kids in and around the beach and it's something that they strive for. It's something that they really want to be a part of."
FEEL GOOD | South African para surfing teens dream of Olympic glory
Jordy Smith took to his Instagram account to express his joy at qualifying and representing South Africa in Paris next year.
View this post on Instagram
Meanwhile, Baum, who grew up on the south coast of KwaZulu-Natal but now calls New South Wales in Australia home, clinched the African women's spot after advancing to the women's repechage Round 5 at the 2013 ISA World Surfing Games.
Paris 2024 will be an Olympic debut for Baum, 29, who follows in the footsteps of fellow South African surfer Bianca Buitendag who claimed the silver medal at Tokyo 2020.
Buitendag retired from professional surfing shortly after claiming her medal in Tokyo.
"I grew up surfing with Bianca. We're always neck and neck in each event and back then, we always thought that her and I would be on this on the Championship Tour and maybe at the Olympics at the same time. But we kind of just went on different paths, so I still feel like I deserve that," Baum told Olympics.com.
"I've grown so much more than when I was younger. I feel like now is the time to do it and everything's falling into place. And even though I live out of South Africa, I'm so proud to be South African and I've always just wanted to wave the flag wherever I am."