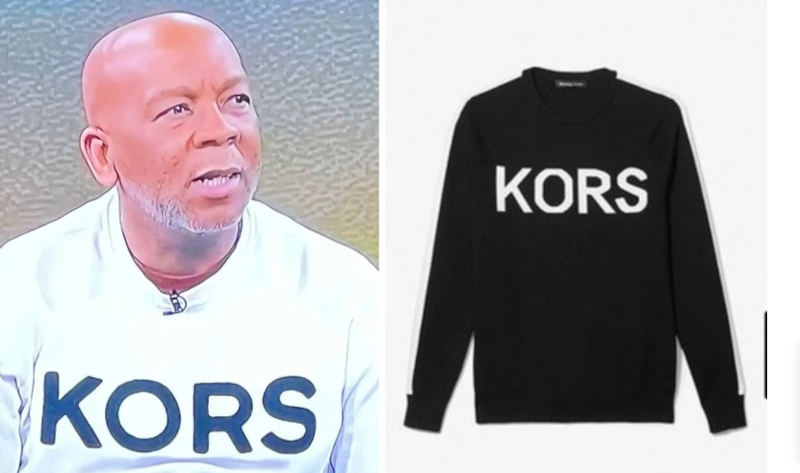 Lost KORS? Minister of Electricity's designer shirt upsets tweeps
Tone-deaf? Minister of Electricity Kgosientsho Ramakgopa is going viral for his 'distracting' designer gear… He's been mocked for his love of "groove" and showing off his dance moves at public events. Now Minister of Electricity Kgosientsho Ramakgopa is being admonished for his expensive taste in fashion. The man responsible for keeping Eskom – and load […]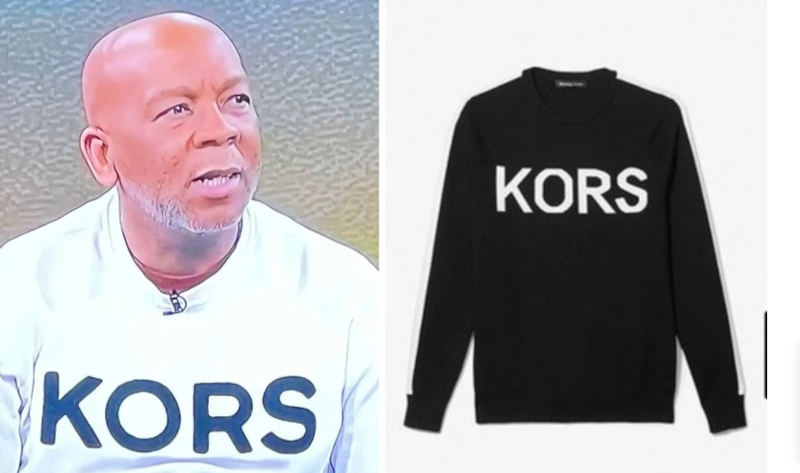 Tone-deaf? Minister of Electricity Kgosientsho Ramakgopa is going viral for his 'distracting' designer gear…
He's been mocked for his love of "groove" and showing off his dance moves at public events.
Now Minister of Electricity Kgosientsho Ramakgopa is being admonished for his expensive taste in fashion.
The man responsible for keeping Eskom – and load shedding in check – was spotted wearing a designer shirt during a TV interview, a look that didnt go down well on social media.
ALSO READ: Victory dance? Minister becomes a meme after 'promotion' [watch]
MINISTER OF ELECTRICITY WEARS R6K MICHAEL KORS SHIRT
In a recent interview with eNCA, the Minister of Electricity spoke about the surge in power amid the impending winter months.
But instead of focusing on his methods of cutting back on energy – like switching off geysers and unused appliances – social media users were fixated on his designer shirt – a R6 000 Michael Kors sweater.
ALSO READ: Eternal flame: Meet the Minister of Electricity's young wife [photos]
Here's how Twitter users reacted:
@abelmike: "Koeberg Only Runs Slightly. KORS and EFFECT or lost Kors?"
@CharltonPhiliso: "KORS sweater reflects tone-deafness on his part given the country's poverty levels and electricity situation right now."
@Boet_Singo: "South Africans want to know that you are a part of their struggles. It's important."
@Bonisa_Bonani: "As a public servant, you must appear neutral, especially while on official duty or addressing the nation."
@LilakoiM: "So that's where our electricity money goes to?"
ALSO READ: Minister must-have? SA politicians with young, glam wives [photos]
Koeberg Only Runs Slightly 💡
KORS and EFFECT or lost Kors?

Jokes aside: Our Minister of Electricity speaking very convincingly on his plans for power supply 🙏

May they all prove to be highly effective. pic.twitter.com/noxdRrVw1J

— Mike Abel (@abelmike) June 4, 2023
FINESSE FOR FASHION?
It's not the first time we've seen the Minister of Electricity make a fashion statement.
In March, Kgosientsho Ramakgopa kicked off his 10-day tour of Eskom's power stations with a casual yet totally appropriate fashion look. The qualified engineer wore a black T-shirt, which he paired with denim jeans and a pair of sneakers.
ALSO READ: Money moves! Minister of Electricity wears R4m designer watch
But it was his slogan tee that had his Twitter following, giving his work the thumbs up. Across his T-shirt was a picture of a power plant with the words "searching for light."
A few weeks earlier, the minister had been spotted wearing a designer watch, a Patek Philippe Nautilus timepiece valued at over R4 million.
The watch and similar other ones are seen on his Instagram account.
According to Chrono24, the brand has various high-end pieces in its range, which are priced between R1 million – R16 million.
ALSO READ: Gimme the groove: Sputla's dance moves have Mzansi amused
My bf and i spotted our new electricity minister sports a Patek Philippe watch or two … pic.twitter.com/fEQUdAfUog

— Kimberley (@kimberleydujour) March 8, 2023